Tie-Dye Youth 5.4 Oz., 100% Cotton Twist Tie-Dyed T-Shirt
SKU# BA_CD110Y
| Qty | 1 | 3 | 6 | 10 | 12 | 24 | 36 | 48 | 72 | 144 | 288 | 576 | 1008 | 2016 |
| --- | --- | --- | --- | --- | --- | --- | --- | --- | --- | --- | --- | --- | --- | --- |
| White | 26.46 | 22.21 | 18.52 | 14.27 | 7.59 | 7.52 | 7.45 | 7.38 | 7.31 | 7.24 | 7.17 | 7.10 | 7.03 | 6.96 |
| Color | 27.50 | 24.37 | 20.61 | 16.43 | 9.61 | 8.08 | 8.01 | 7.73 | 7.59 | 7.45 | 7.17 | 7.10 | 7.03 | 6.96 |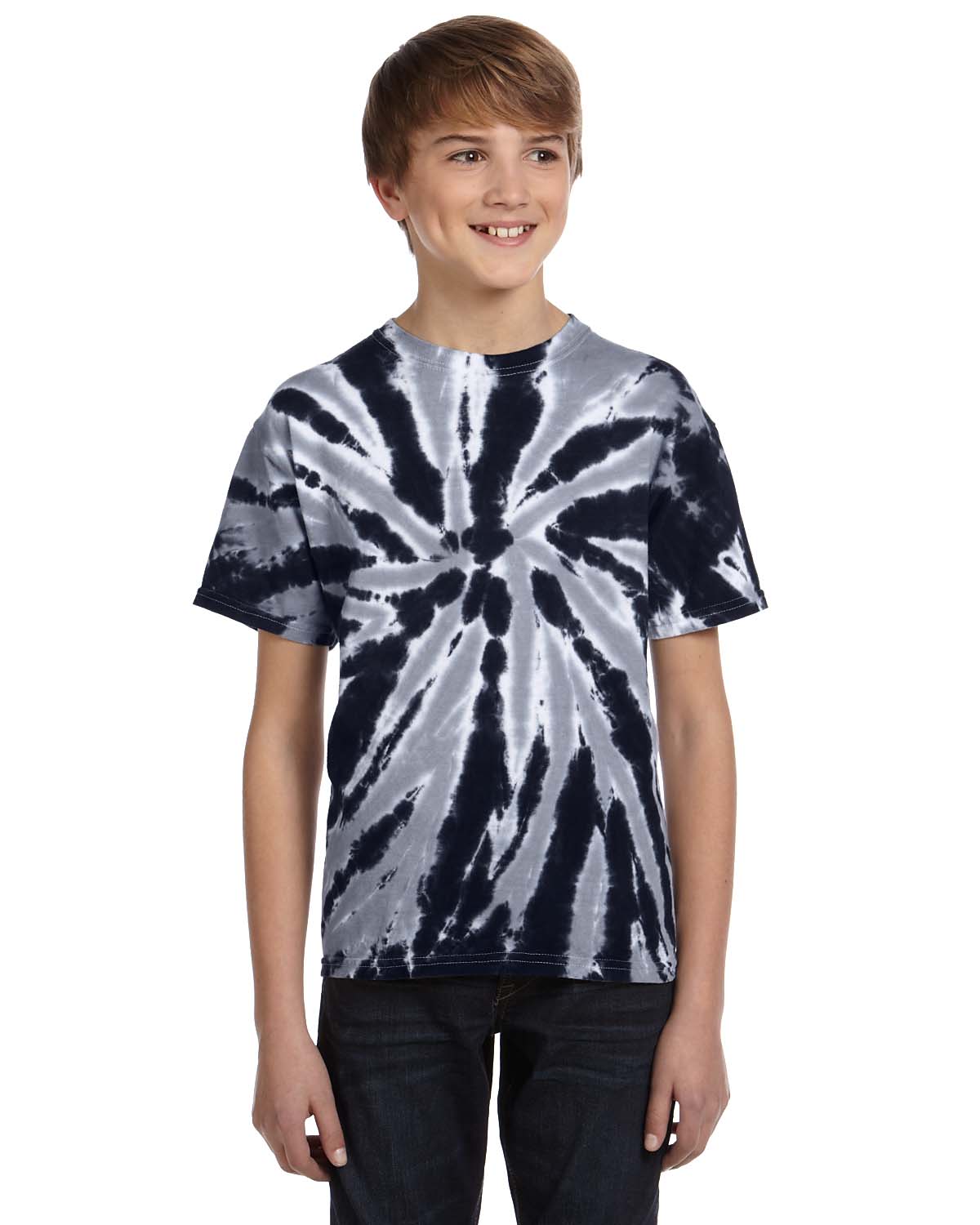 The t-shirts are made of pure cotton to make the patterns come out vivid and bright.
You will see that there are no two of the same patterns.
The Tie-Dye Youth 5.4 Oz. Twist Tie-Dyed T-Shirts have shoulder-to-shoulder tape.
Along with seamless ribs at necks, the tees have double-needle stitching throughout.
Please note: the t-shirts are to be washed separately from your other clothes.
Country of Origin
Imported
Maximum Embroidered Stitch Count
11,000 Stitches
Print Method
Product Color:
Quantity
How would you like to order?