Nike and the advertising firm Wieden+Kennedy knew they had a promotional winner when they created a yellow silicone wristband for Lance Armstrong's non-profit Livestrong Foundation campaign. The campaign's main goals were to inspire action and convey the idea that "It's all about you."
When cyclists wore the wristband during the 2004 Tour de France, a debossed "LIVESTRONG" appeared over the top. Today, printed wristbands are widely utilized for a variety of motivating marketing purposes for businesses, nonprofit organizations, artistic endeavors, and more. You might be wondering, though, what makes embossed and debossed different?
We've compiled some fundamentals about these two silicone gel wristband design possibilities to help you determine which wristband design to order and to help us respond to your inquiry. To find out the analogies and differences, keep reading.
Then, start to create your unique promotional items and different styles of printed wristbands that people will enjoy and will help spread the word about you.
Debossed Silicone Wristbands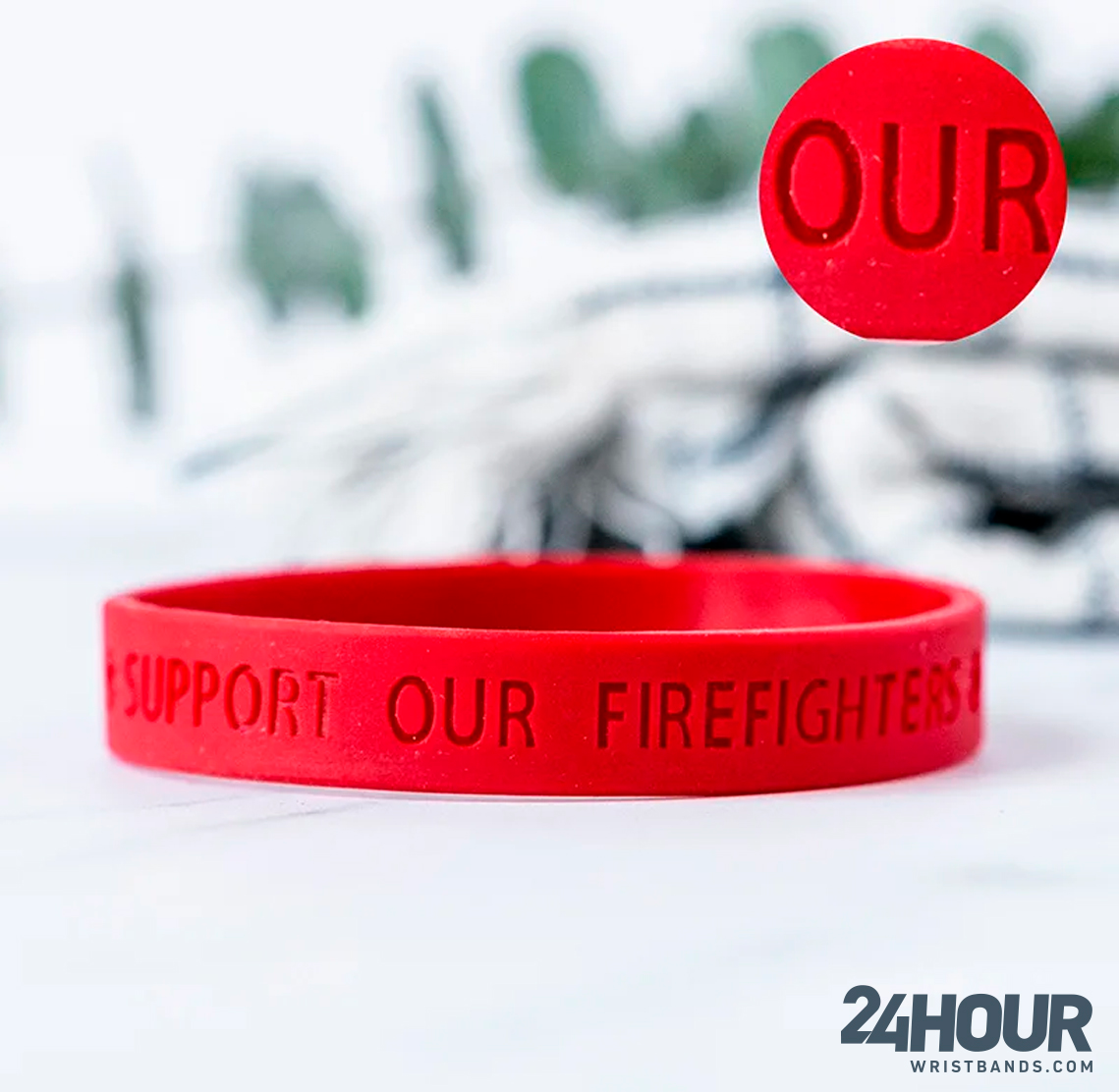 The definition of debossed is to stamp a message, symbol, logo, or pattern into a surface so that it is indented.
Debossed wristbands are silicone bracelets with the desired design pressed into the gel so that it is indented below the surface of the wristband. The design could be a message, logos, or symbol.
The most popular style of debossed wristbands is one that has been debossed; this type ensures that your message won't deteriorate because the debossed design has been carved deeply into the silicone debossed bands.
Typically, a custom mold made just for you is used to cutting the debossed designs into silicone. Additionally, laser cutting is an option for debossed style.
To match the colors of a logo or to make your message stand out with a contrasting color, you may also fill the indented pattern with a different color of silicone or add ink to your wristband debossed style.
Embossed Silicone Wristbands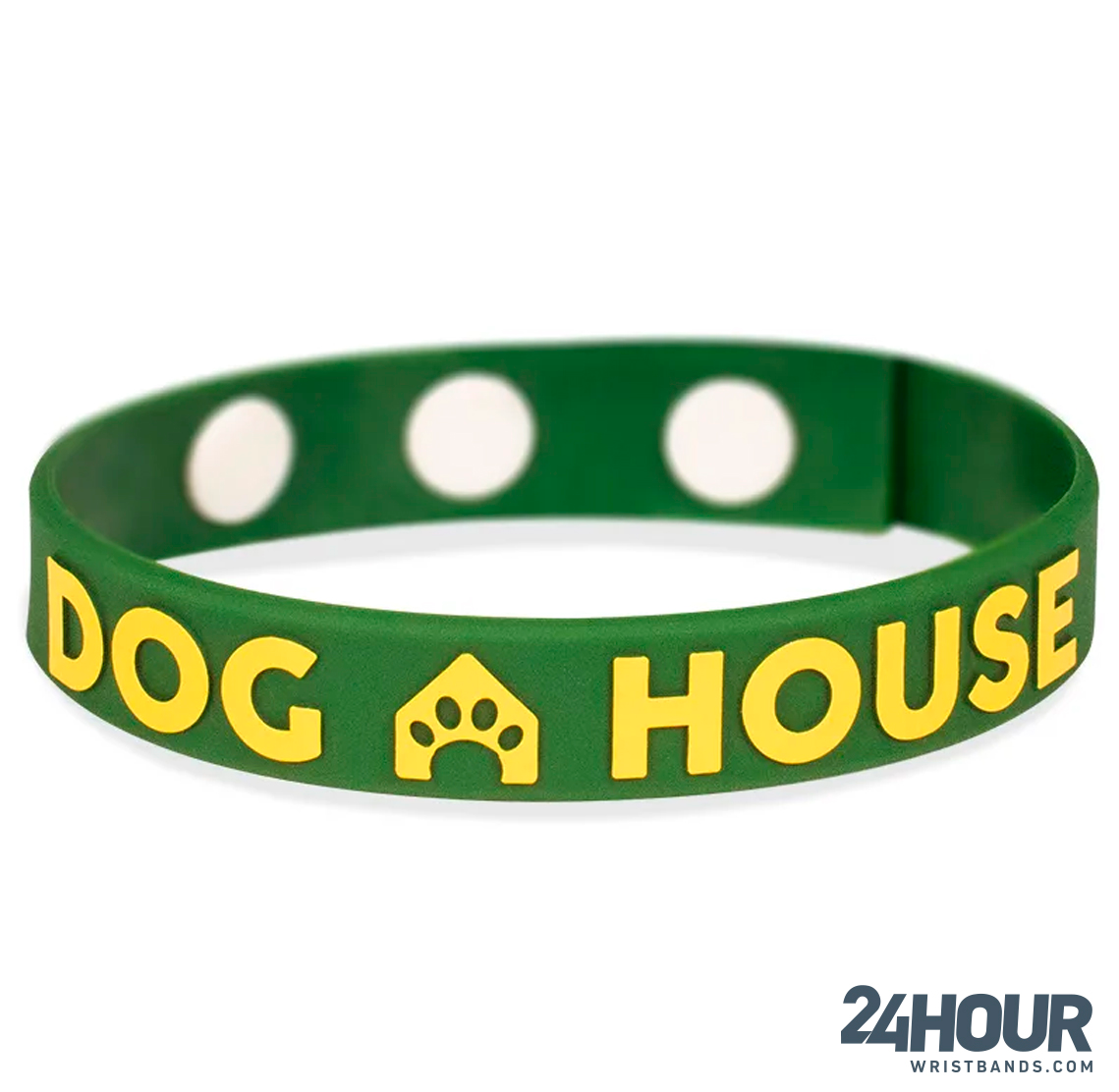 The opposite of debossing is Embossed wristbands, which involves applying styles to a surface such that it is raised above the surface, such as a message, logo, or symbol. You can feel the imprint design if you run your finger over it.
Only the desired design is seen above. The front surface is frequently pushed out by being stamped in from behind. Consider embossed letterhead or business cards.
A silicon wristband with the desired design protruding from the surface is called an embossed gel wristband. The gel in the wristband is continued in the raised portion. It is created using a cast iron mold rather than being pasted on.
It is only slightly elevated, yet just enough to be read or seen. The embossed bracelets, on the other hand, have a distinctive appearance for people seeking something distinctive.
Differences Between Embossed and Debossed Wristbands

While the design and manufacturing options for debossed and embossed wristbands are largely the same, both embossing and debossing are excellent methods for imprinting your logo on products so that it won't fade or wear off. There are a few variations in how the graphics can be shown. Let's look at it.
Color Ink Added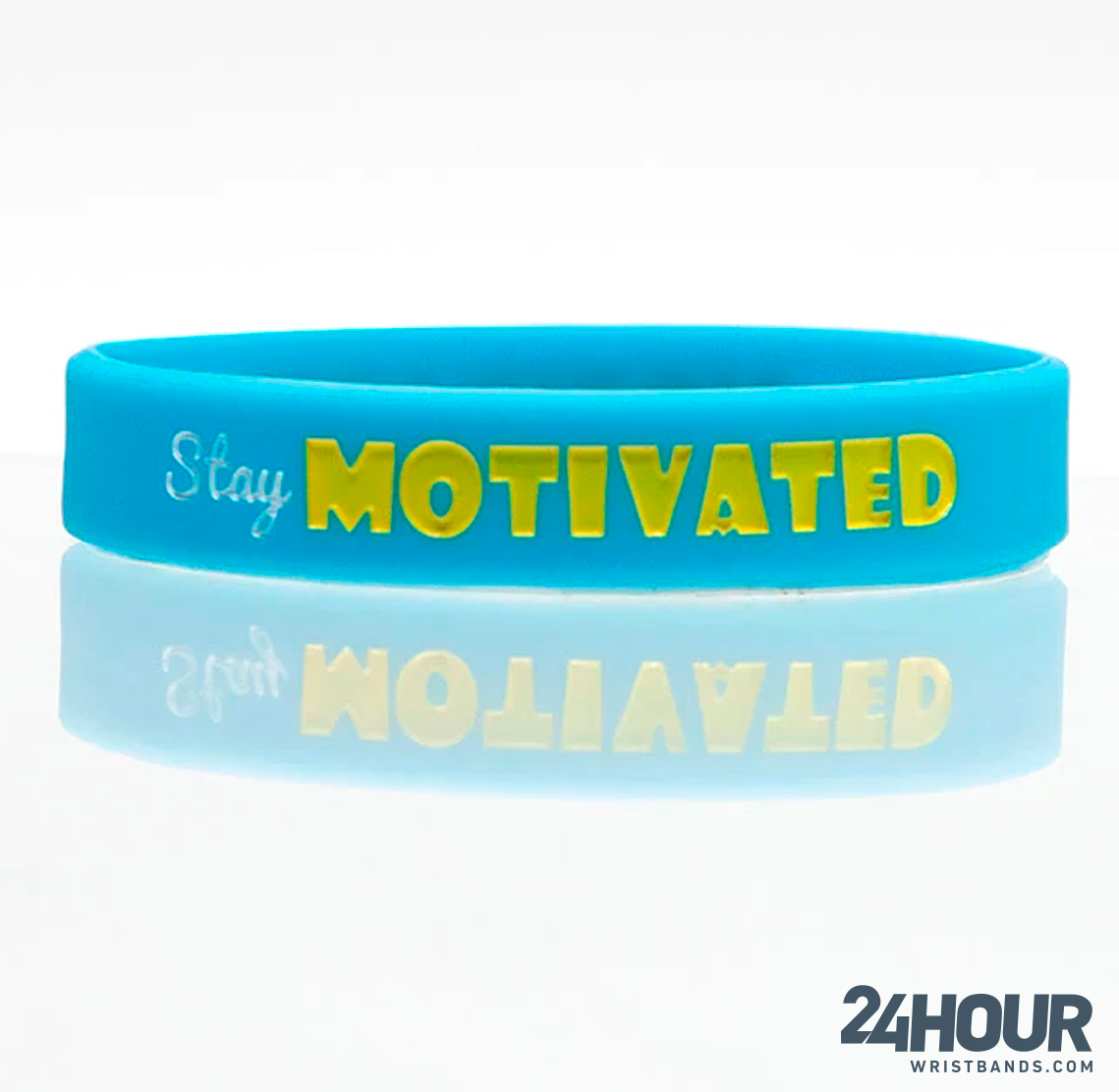 Embossed bracelets with engravings are made of a single color of gel. The logo, message, and design all have the same color scheme as the rest of the wristbands. By pressing a design through a metal plate from below with another plate on top, a design is pushed up from the material to create an embossed imprint.
The band gel used to make debossed wristbands is frequently a single, solid color, but you can also paint or filled the debossed design with color ink. The gel-based ink is also available in a variety of colors.
The color can be more subdued or it can contrast the gel and pop. In any case, it emphasizes the specified design. Our bracelets come in a wide range of matching color choices, allowing you to precisely match the colors in your logos or to deboss the pattern to make a particular mood or image.
Unlike printed wristbands, where the information may soon fade, ink-injected bands retain the message for a considerable amount of time.
Messaging by Laser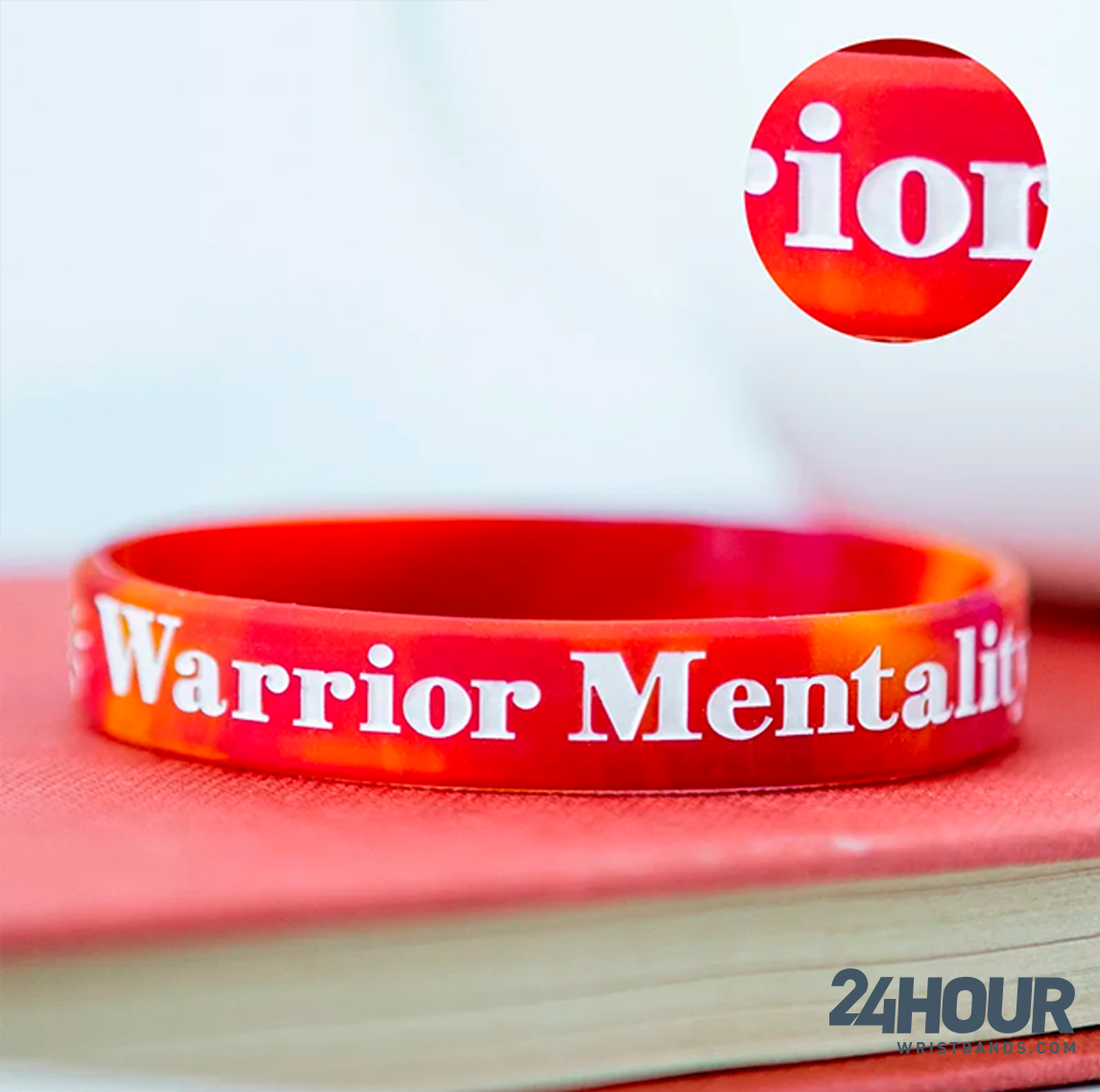 Using a laser, the debossed message design can be produced. A laser cannot be used for printing the embossed writing design.
The turnaround time for laser printing is one day, compared to six to ten days for non-laser debossed bracelets or non-laser message designs.
A 50-piece minimum order is required for non-laser-printed designs, however, there is no minimum order needed for laser-printed debossed band designs.
Most Popular Style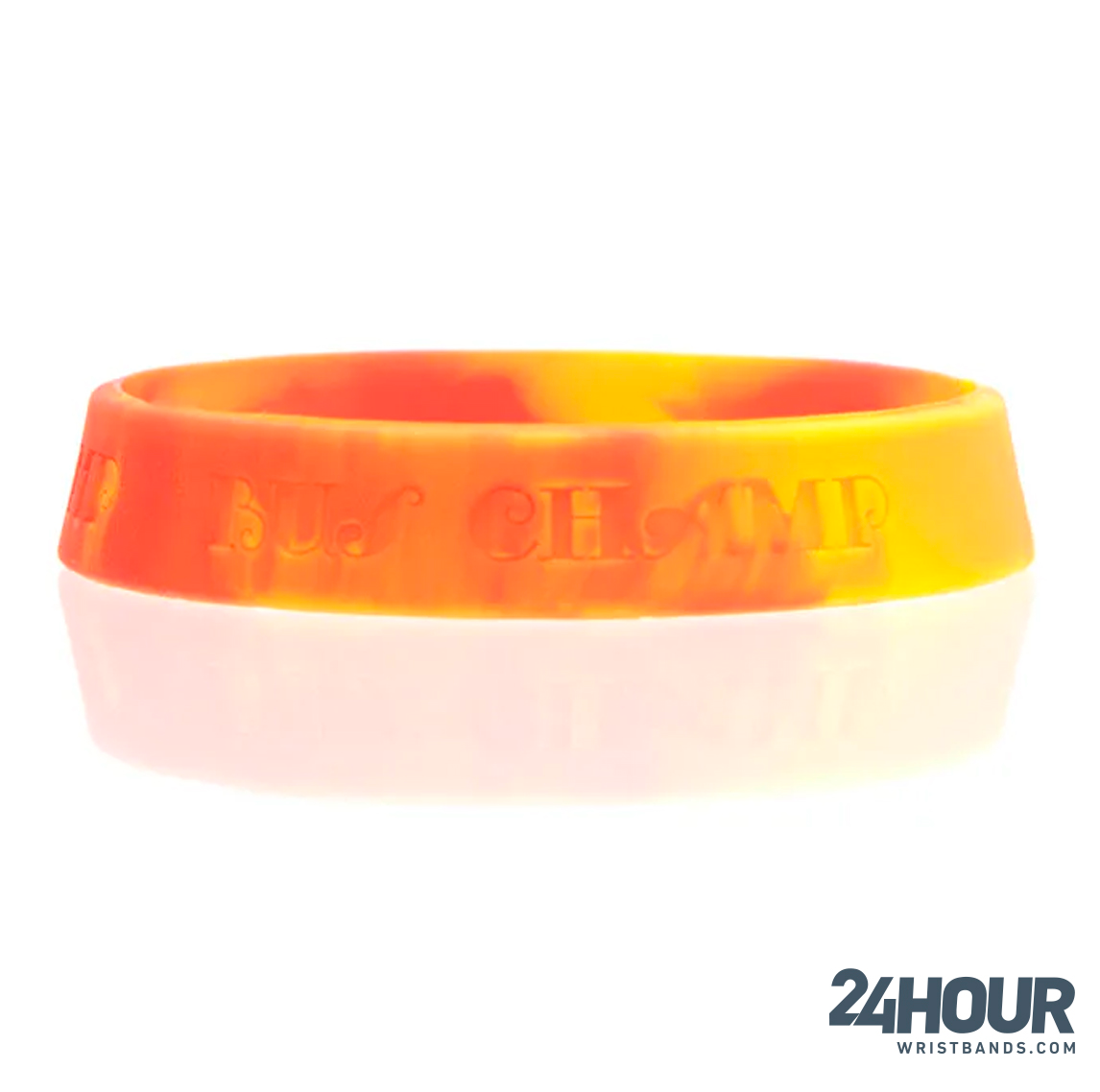 The most prevalent kind of gel band is without a doubt one with a debossed pattern. After seeing them in the Livestrong campaign, many campaigns and individuals who wear and build their own printed bands use this design.
Emboss bands, on the other hand, have a distinctive appearance for people seeking something uncommon.
Similarities Between Debossed and Embossed Wristbands
100% Medical Grade Silicone – Latex Free

Made out of the same silicone/rubber/gel
100% medical-grade, non-allergenic silicone was used in its creation.
Comes in a variety of colors and styles
Both printed band designs are a component of well-liked bracelets made of gel. People adore wearing these bracelets, whether they are intended for personal use, awareness, or as promotional gear.
Designing them is enjoyable as well. Combining and contrasting options can help you come up with the ideal intent, color-filled, size, and design type. Then, you can see which emerges as the ideal band for you.
Choosing Your Preference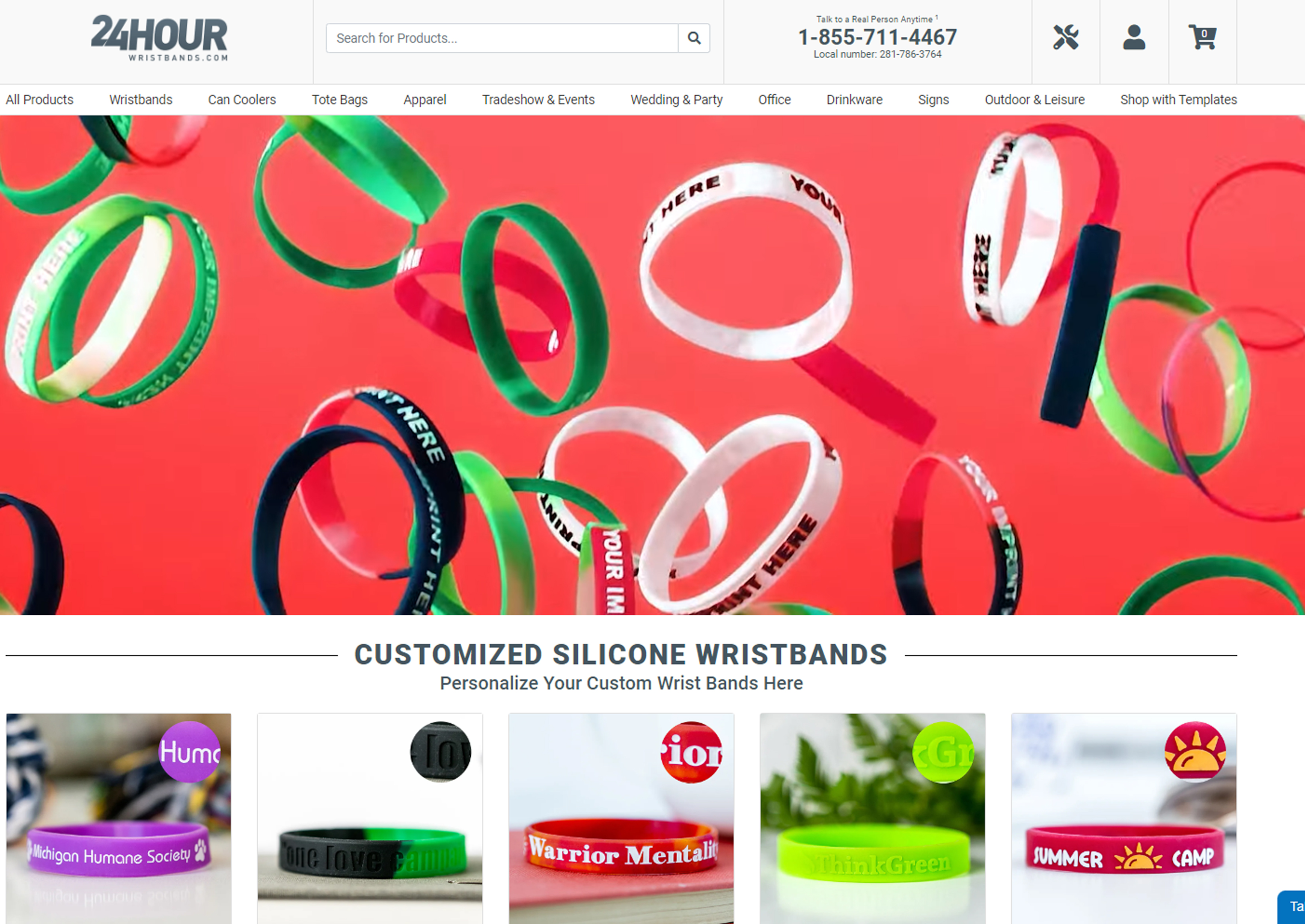 Whatever printed gel bracelets you choose, keep in mind that they are both adaptable, powerful, stylish, and have a cutting-edge approach to raising brand awareness or security. Whatever decision you select, it may be a difficult project, but the results will undoubtedly be worth it, which is why we are here to assist. Our expertise and understanding can make difficult situations easier so you can focus on enjoying yourself.
After all your effort, you don't want to end up with an inferior outcome. You may be sure that the printed bracelets from 24hourwristbands.com are of the highest caliber and both will endure for a long time.
End Note
Now that you are aware of the distinctions and similarities between embossed and debossed gel wristbands, you are prepared to select and make the wristbands for your promotional items.
To get started, browse our personalized rubber bracelets to see all of your alternatives. If you have any questions or want to discuss your design ideas, give us a call.
We're here to assist you in choosing the ideal gel wristband style, color, size, wording, and every other component of the entertaining bracelet that everyone desires