Tyvek wristband is an effective tool for enhancing the functionality and fun of waterparks across America. Waterparks that use wristbands to operate their facilities benefit from increased client convenience because of shorter wait times, quicker admission procedures, quicker security checks, and even in-park wristband payment choices.
Amusement and water park wristbands are an essential component of daily operations, including access control to designated areas, visibly distinguishing regular admission visitors from VIPs, and permitting the rental of equipment (inflatables, strollers, wheelchairs, season lockers, etc.).
Staff education and training on how to use your waterpark wristbands represent an additional cost of water park management that should be taken into account. Your personnel must comprehend the purpose of your wristband policies, their responsibilities under this policy, and how to process your wristbands in order for them to be effective. Your staff will be successfully trained and adequately prepared to implement your wristband policy.
All of these advantages contribute to the greater contentment of your guest experience, which raises guest experience satisfaction levels, improves word-of-mouth recommendations, raises brand exposure and awareness, and boosts profit margins and operational performance.
Continue reading to find out how using wristbands throughout your company might help your water park run more profitably.
Water Parks Wristbands: Benefits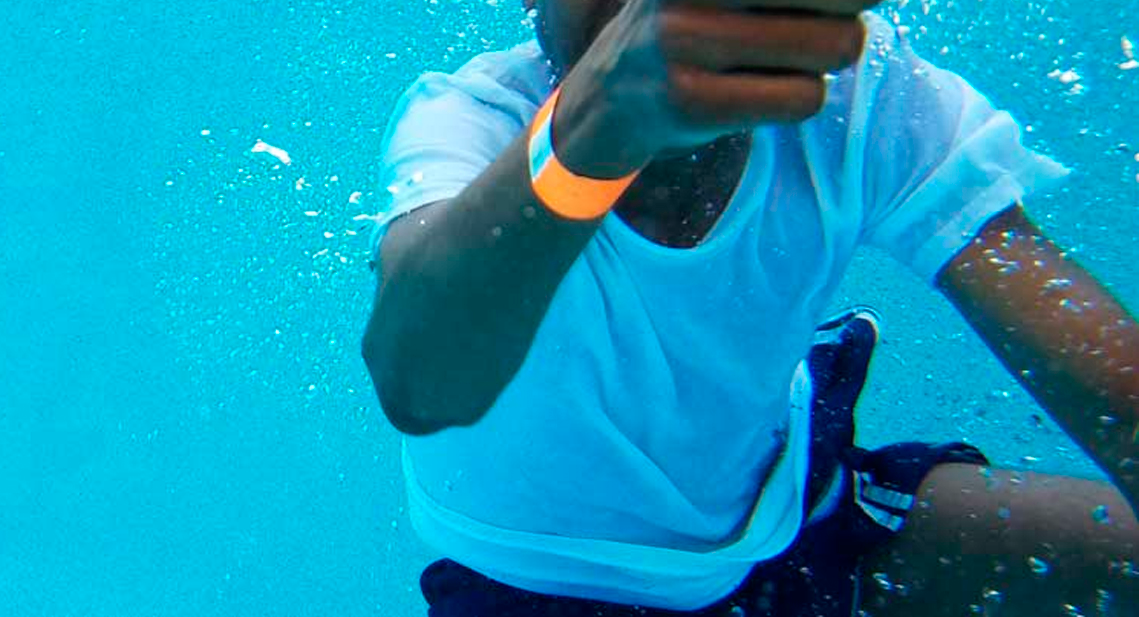 Tyvek wristband are ideal for waterparks since they are inexpensive per unit and strong enough to withstand a full day of guests. However, there are several advantages to employing wristbands at waterparks to control your patrons and your personnel. If we start with safety, giving your crew custom wristbands gives them access to staff-only areas and secure areas of your water park that customers cannot access.
Color-coded team or Staff waterpark wristbands also make it easier for customers to recognize those in positions of responsibility, reassuring them that they are in a secure area. This is incredibly helpful for children at your water parks and the parents of children.
Second, you may enhance the flow of guests around your waterpark by using efficient wristband security management. For instance, a quicker and simpler wristband scanning entry process can shorten waiting queues for admission. The same is true of queues at popular attractions and retail locations.
Waterpark wristbands as valid tickets also make it possible for your management team to collect information about park usage by inspecting guests of the waterpark at numerous checkpoints, such as eateries and ride lines. You can keep an eye on the volume of guests in your water park all day long.
This enables you to plan for peak times and welcome more customers, perhaps improving your turnover revenue. For instance, you might hire more sales staff when it's busy in food stores or souvenir stores, or you could open extra parking spaces or swimming pool areas when you're at capacity.
Many waterparks employ wristbands to control payments across their parks, which you may not be aware of. Customers can avoid carrying cash/money, credit cards, and wallet/purse in order to pay at waterparks with wristbands. It has been demonstrated that doing this increases security at waterparks and decreases the amount of lost property. Using wristbands to pay has also been found to boost average consumer spending and payment efficiency.
You can use the space on your custom wristbands to incorporate your own branding, logos, colors, and messaging in order to increase revenue. However, you may also use these resources as highly visible ad space to highlight certain occasions or to upsell VIP or premium services.
Additionally, adding QR codes to your wristbands for payment method is free and can help you market your business by taking them directly to your social network accounts where they can share pictures. Wristbands are undoubtedly an effective technique for boosting additional in-park sales and business revenue and are worth an investment.
Implementing Wristbands: The Costs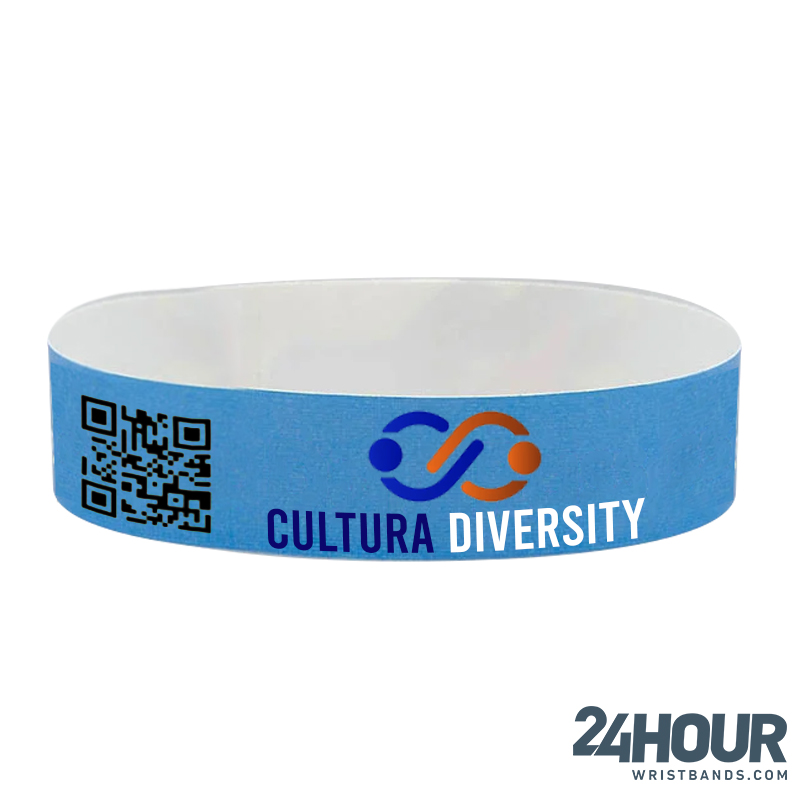 Waterparks may manage their everyday operations of guests at a reasonable cost by using wrist-bands. The price per wristband for a waterpark is highly affordable because they are sold in wholesale and bulk quantities. Since the wristbands are tamper-proof, you won't need to replace them as often throughout the day, which will cut down on waste produced at your waterpark.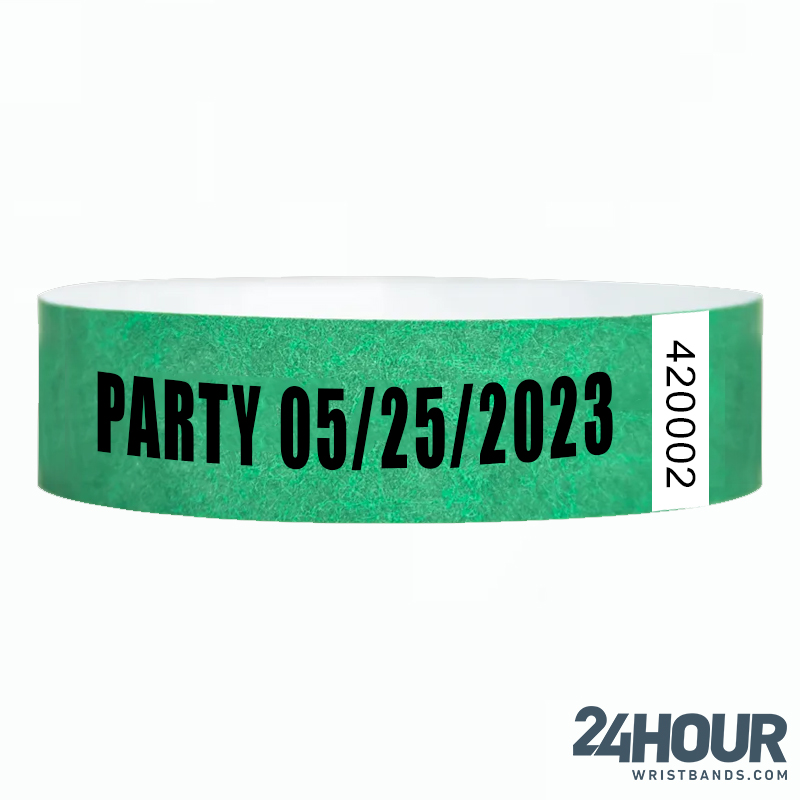 In amusement parks, our Custom Tyvek Wristband is ideal for managing crowds. To help establish the level of access at entrance gates, these Tyvek wristbands come in a variety of colors and designs. We can avoid continually validating a guest because our visually appealing printed Tyvek wristband is non-transferable and cannot be tampered with, reused, or distributed. This printable wristband for events can also be used to scan a person safely to identify them and deter gatecrashers. With additional security measures, you can gather vital data about guests' movements.
You must take into account how you will oversee the application of your waterpark wristband policy in addition to the price of the wristbands. starting with the design and printing of the wristbands and ending with how you will monitor their use within your waterpark.
Create team incentives centered on how your wristbands are used to encourage your personnel to use them effectively. This also aids in overcoming any staff opposition to the wristband system at your waterpark.
Cost Benefits: Analysis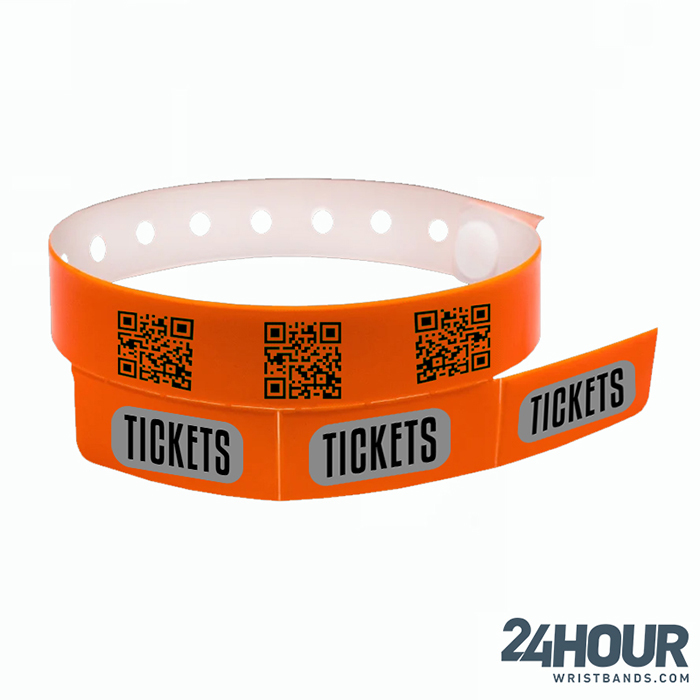 It is frequently recommended to conduct a cost-benefit analysis before to making any big business choices, but what does this entail? Simply defined, this study systematically compiles the benefits and drawbacks of a certain company decision from a financial standpoint.
If cost-benefit analysis is done properly, it will provide you the precise data and the groundwork you need to decide on the best course of action for your waterpark, when you purchase wristbands for use in day-to-day operations.
You must take into account the initial costs of adopting wristbands while conducting a cost-benefit analysis to determine whether you ought to employ them at your waterpark. What will the continuing expenditures for maintenance, upgrading, etc. be after that? Then, this is compared to future income growth and less obvious advantages like client satisfaction, employee motivation, or brand recognition.
Waterpark managers must have a firm understanding of all costs related to operating their waterpark, including labor, maintenance, safety, and security. When you can put a figure on all of your operational expenses, you may contrast the cost of deploying waterpark bands with that of other well-liked options like recruiting more employees, installing electronic monitoring systems, etc.
When you put all of this information together based on our survey, it's immediately clear that wristbands are the more affordable option. Purchase our Tyvek wristband at an affordable cost and can be utilized for a variety of purposes, including season tickets, coat tags, and redemption vouchers. Create your fun wristband today with our easy-to-use online design tool.
Remember that your Tyvek wristband purchase is non-refundable, however, our sales team may assist you in customizing your wristband to meet your needs. Contact us if you're unsure of which wristband is most appropriate for your business before you pay.
How to Maximize the Advantages of Wristbands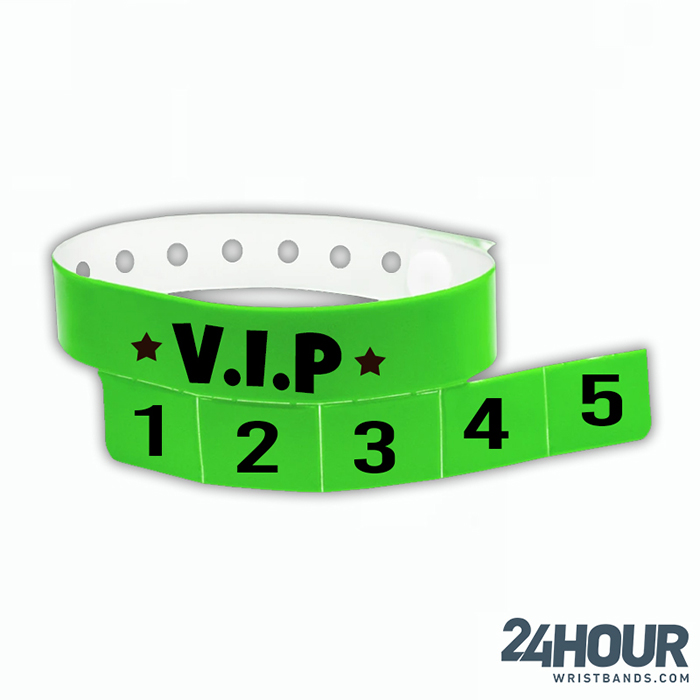 As mentioned, there are several advantages to employing wristband to oversee operations at your waterpark. Some of these benefits—improved customer loyalty, brand awareness, and waterpark efficiency, to mention a few—are observable in the form of greater money revenue, while others are less apparent. There are important steps you can take to maximize your outcomes if you decide to start employing custom bracelets at your waterpark.
Water Park Wristbands: A Comparative Analysis
Staff members can readily recognize people who pay for the upgrade and direct them to the right queues and attractions by giving fast-track guest a special custom-colored printed wristband. This not only makes sure that those who pay for the fast track option enjoy a smoother experience, but it also lessens wait times and congestion for a guest who visit the park. The wristband is a useful and safe solution for usage in their water park because they are also totally waterproof and non-transferable.
Conclusion
To improve the visitor experience, the custom bracelet can also be utilized for exclusive promotions, competitions, and raffles inside the park. Providing approved customers with VIP bracelets and fast lane wristband can assist shorten wait times for rides and concessions while also adding a special experience for those who pay cash a little more.
Identify visitors, employees, and vendors control access to various areas Authorize equipment rentals Promote branding and sponsorships Waterpark bracelets offer advanced applications thousands of people visit amusement and water parks every day looking forward to having a good time, so it's important to monitor and control entry.
It has been demonstrated that doing this increases security at waterparks and decreases the amount of lost property. Custom bracelets with your logo, park name, and messaging prominently displayed are a good option if you want to strengthen your branding.
Contact Us Today
You will be taking a calculated risk by spending money on wristbands for your waterpark in order to enhance both the visitor experience and the bottom line of your operation. Find out how we can collaborate with you to develop your ideal solution by getting in touch with us at 24hourwristbands.com right away.