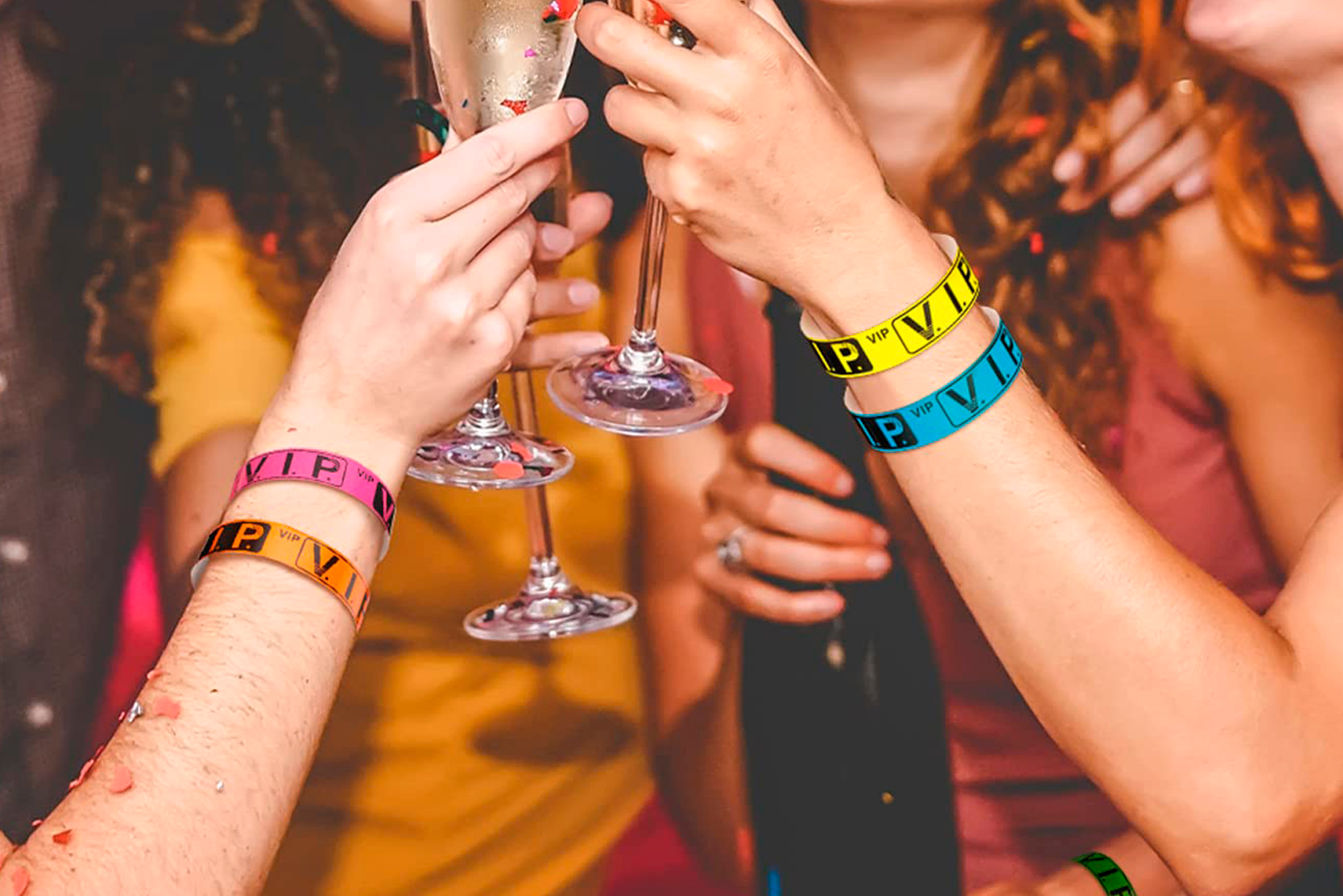 It doesn't matter if you're just starting as a bar or nightclub owner or if you've been doing it for a while—it's always necessary to assess your operations and consider how they might be enhanced. Whether you want to handle access control easy, verify ages, or quickly identify your customers and paid patrons, 24hourwristbands.com is one of a kind and the best approach to achieving some of your most fundamental business goals. Our bar wristband is a top pick for people working in the bar and nightclub industries, as well as the top-performing party wristbands design we suggest.
Wait staff, security staff, and bartenders frequently have little time to breathe at a busy pub or club. It's difficult enough to keep up with the steady influx of orders without having to worry about verifying each guest's identification. Implementing bar wristbands is one way to improve the efficiency of checking IDs. The ordering of drinks can be done more quickly and efficiently by using differently coloured entry wristbands.
Benefits of Wristbands for Nightclubs, Bars, and Events

In the nightclub sector, bar wristbands have proven to be a very useful tool for crowd control operations and procedures. For the following purposes, many nightclub owners rely on our wristband identification solutions such as:
Cover Fees and General Admission

Age Control

VIP Lounges

Exclusives for Happy Hour and Bottle Service

Access to Special Events (DJs, competitions, theme evenings)
Many establishments are using wristbands as an easy-to-use, effective access control device. Many tamper-proof wristbands cannot be re-worn once they have been removed from the wrist, unlike the reusable varieties. This prevents wristbands from being traded with those who aren't paying customers and gives security personnel a simple, obvious way of age identification and classifying people.
To simplify access management, all of our wristbands are non-transferable and brightly coloured.
Tyvek Bar Wristbands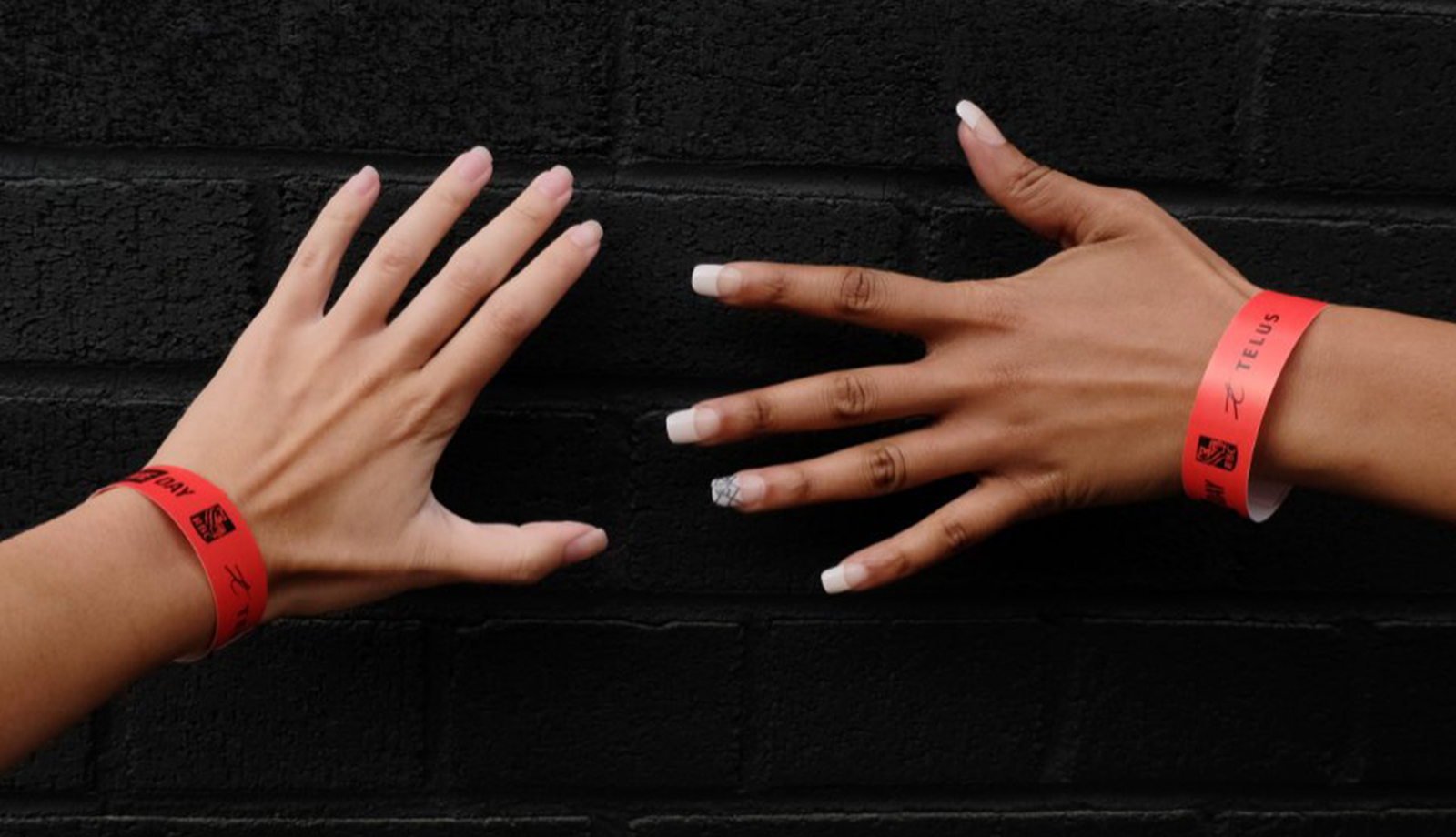 Bars custom wristbands can first be used at night clubs where the security detail has to identify patrons who have paid and age control. Such ticket holders will receive unique Tyvek wristbands in different colors from the other attendees. Tyvek bars wristbands are completely safe and prevent the event's organizers from losing money to fraudsters because they can't be tampered with and quickly reveal any attempts to do so.
Bars improve security tools and are ideal for brief periods of time (for a day or a night) and offer the best value while still giving businesses safe access control. They won't fall off despite the demanding dance and drinking activities, including perspiration and spills. A fantastic method to advertise your club or planned events is by custom printing your club's logo onto the nightclub wristbands.
Tyvek Nightclub wristbands

These bands are frequently used at festivals to distinguish between different admission levels and age verification in nightclubs. They are occasionally used by nightclubs for special occasions like concerts, but festivals frequently utilize them to differentiate between other strategies. For security, vinyl wristbands use a single locking snap. Once attached, it cannot be removed and used again, making them a secure and cost-effective solution.
This is the place to go if you require the wristband for a nightclub or other special occasion, or if you are interested in another wristband. Tyvek wristbands from 24hourwristbands.com are made with an emphasis on security, toughness, and use. These wristbands are strong, affordable, and offer a reliable adhesive that boosts event security.

End Note
The majority of the colors and designs we have in stock can be customized. The nightclub wristband is made unique by adding logos, custom text, graphics, or a catchphrase. Tyvek Wristbands Low cost One-day use 100 Minimum order quantity. Your choice of personalization for your custom club wristbands can be guided by our knowledgeable sales team. Send a message below or give us a call!