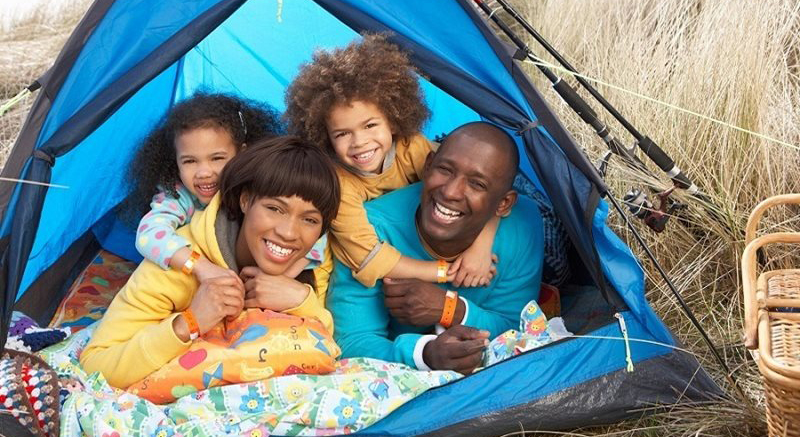 You've reserved a campsite, packed your bags, and are now prepared to spend a weekend camping in the great outdoors. But before you set up your tent, there's one more thing you'll need to acquire: a wristband for the campground. These little bands serve as your entrance pass and access to the campground's amenities while you're there.
Without one, you risk being denied entry and fined for trespassing. Most campgrounds ask you to check in and pay any outstanding fees to get your bands, so be sure to come during the designated office hours.
Additionally, the bracelets make it simple for camp staff to monitor who has access to the restrooms, swimming areas, and other facilities. All facilities at the campground and resort, as well as events and concerts, are accessible with a wristband for tent camping. To avoid having your camping experience cut short, make sure you always wear your wristband.
Wristbands are a common method of entry acceptance at many camping areas and RV parks. See some of the benefits of using bracelets in the article below.
Why Campgrounds Use Wristbands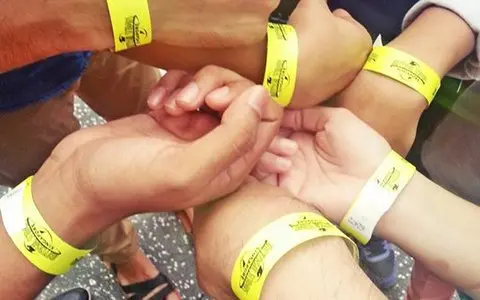 Campgrounds use wristbands to quickly identify guests and campers who have paid for camping. Access control, security, and ensuring that only registered guests utilize the spaces and participate in activities.
A wristband stating the length of your stay will be given to you during check-in. As an illustration, a red wristband may indicate a stay of three to four nights, whereas a blue wristband denotes a stay of a week. Even RFID wristbands at certain campgrounds may automatically unlock facilities or doors.
The bracelets also make it possible for the campground to plan activities and events. They may limit entry at pool parties and movie evenings to those who have wristbands for that day. Not just campers, but anyone accessing the campground must have a wristband. This applies to any customers, vendors, or employees.
Make sure to cut off the wristband when your stay is over. Certain campgrounds could impose a fee if you misplace it or don't return it. Removing the bracelets makes sure the subsequent campers have a clean band for their experience since they are reused.
The most cutting-edge alternative, RFID wristbands have embedded RFID chips that can be used to link to client accounts and payment information, regulate entry to secured locations, or both. Reusable RFID wristbands are also the priciest kind of wristband.
The Different Types of Campground Wristbands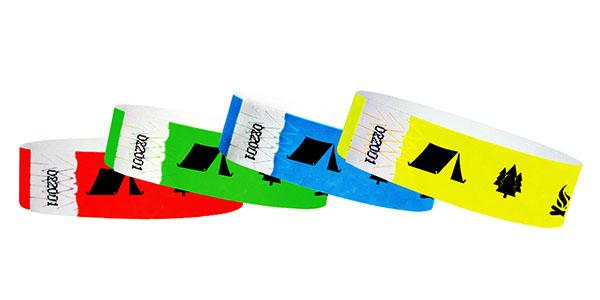 There are several different bracelets for children on the market right now. Bracelets for camping can be used for several things, including identifying guests, restricting access to specific areas, and monitoring activity.
The function of the bracelets should be taken into account when selecting camp-site bracelets. If the bracelets will be worn for security reasons, picking one that's challenging to take off is crucial. The bracelets should be comfortable if they are going to be used to restrict entry to specific areas of your premises for certain guests or age groups. Here are a few illustrations of how to pick the ideal campground wristband.
Tyvek Bracelets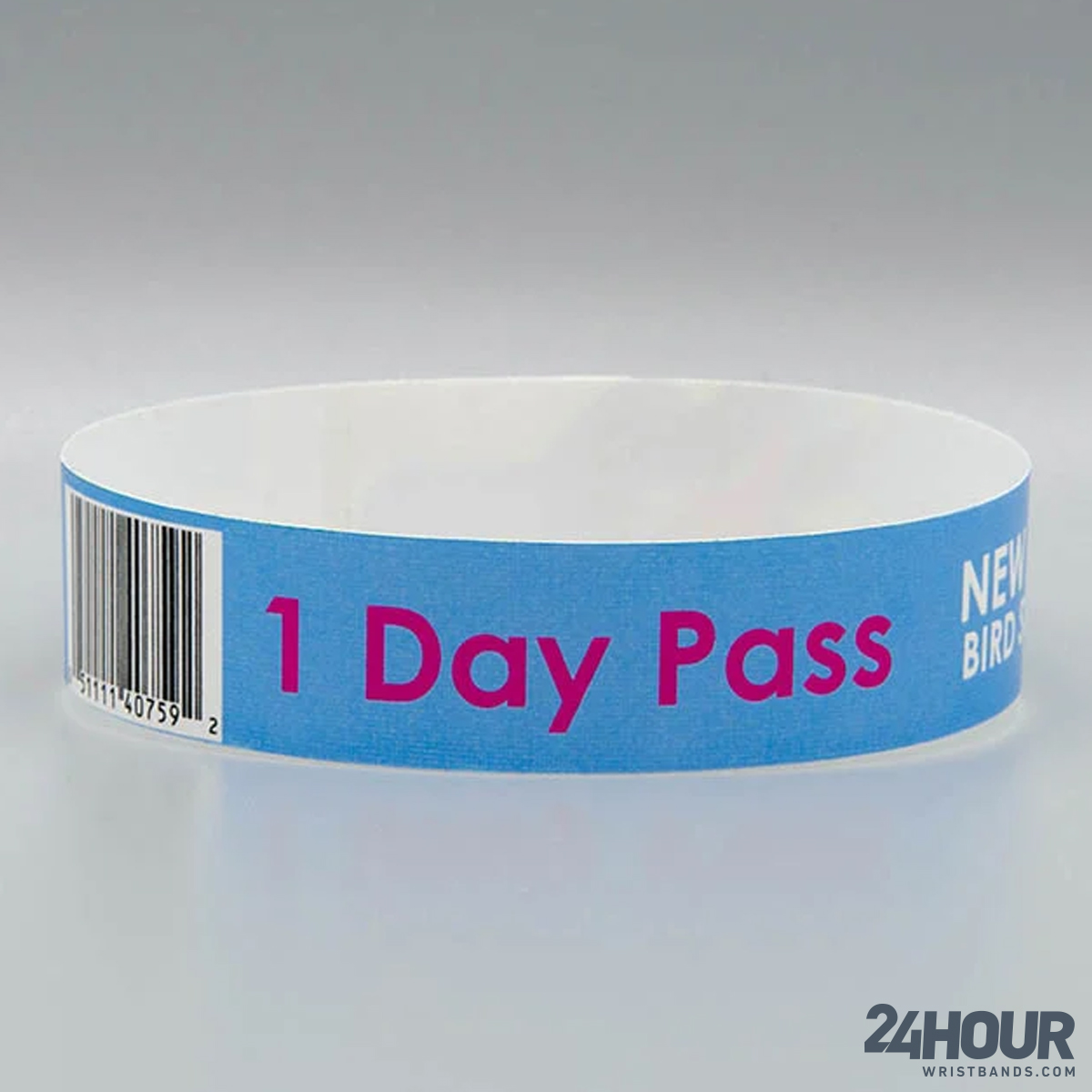 The material used to make Tyvek wristbands is synthetic paper. They are ideal for campgrounds near water or with lots of activity because they are strong and water-resistant. They are frequently employed for short-term events, such as tent camping or weekend camping trips.
Vinyl Bracelets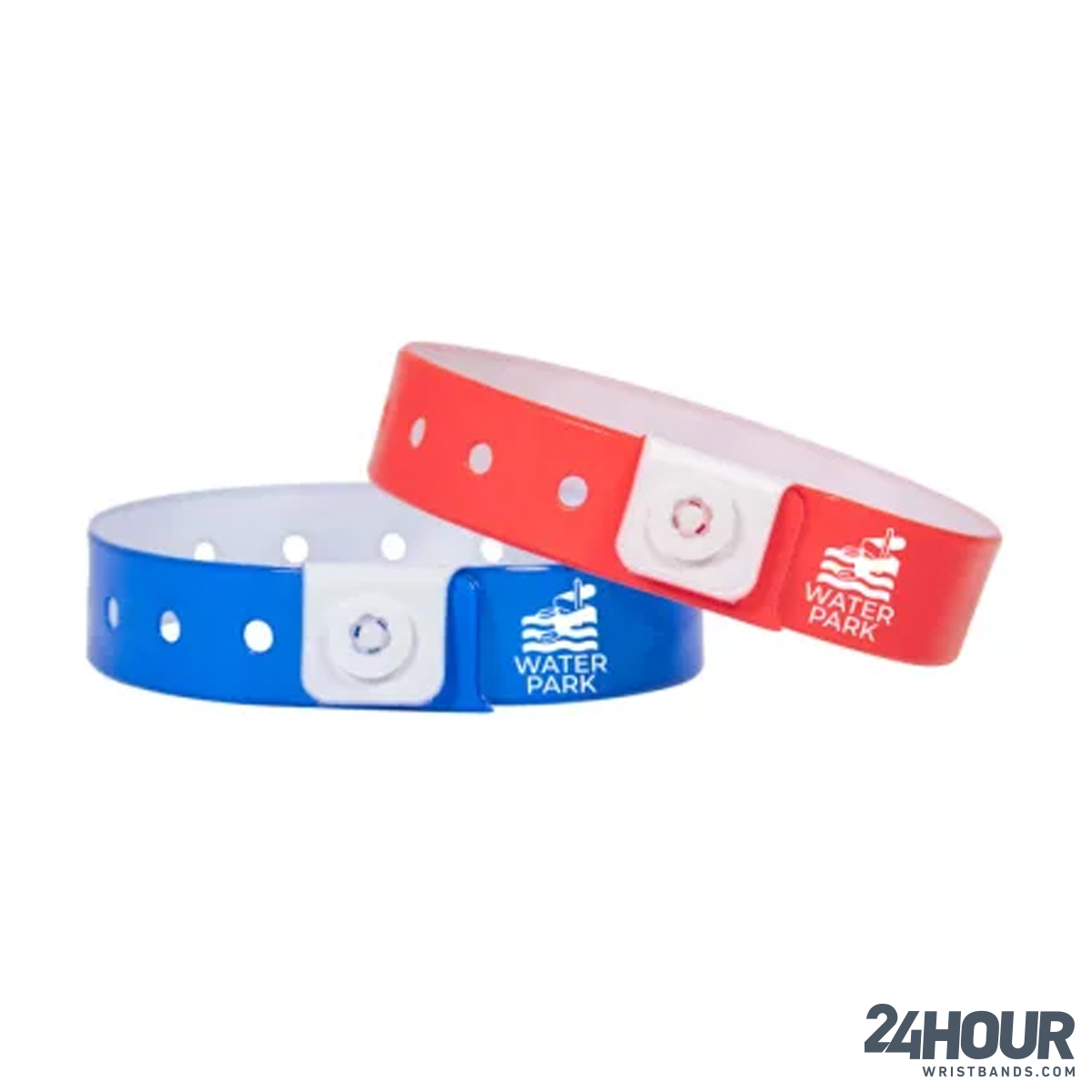 The plastic used to make vinyl wristbands is soft and flexible. They can be personalized with the emblem of your camp-site or another design, and they are cozy to wear. They are frequently employed for longer-lasting occasions, such as weeklong camping trips.
Woven Bracelets
Threads of various colors are woven together to create woven wristbands. The logo of your campsite or any design can be added, and they are comfortable to wear.
Silicone Bracelets
The material used to make silicone wristbands is soft and flexible. They can be personalized with the emblem of your RV park, campground or another design, and they are cozy to wear.
Plastic Bracelets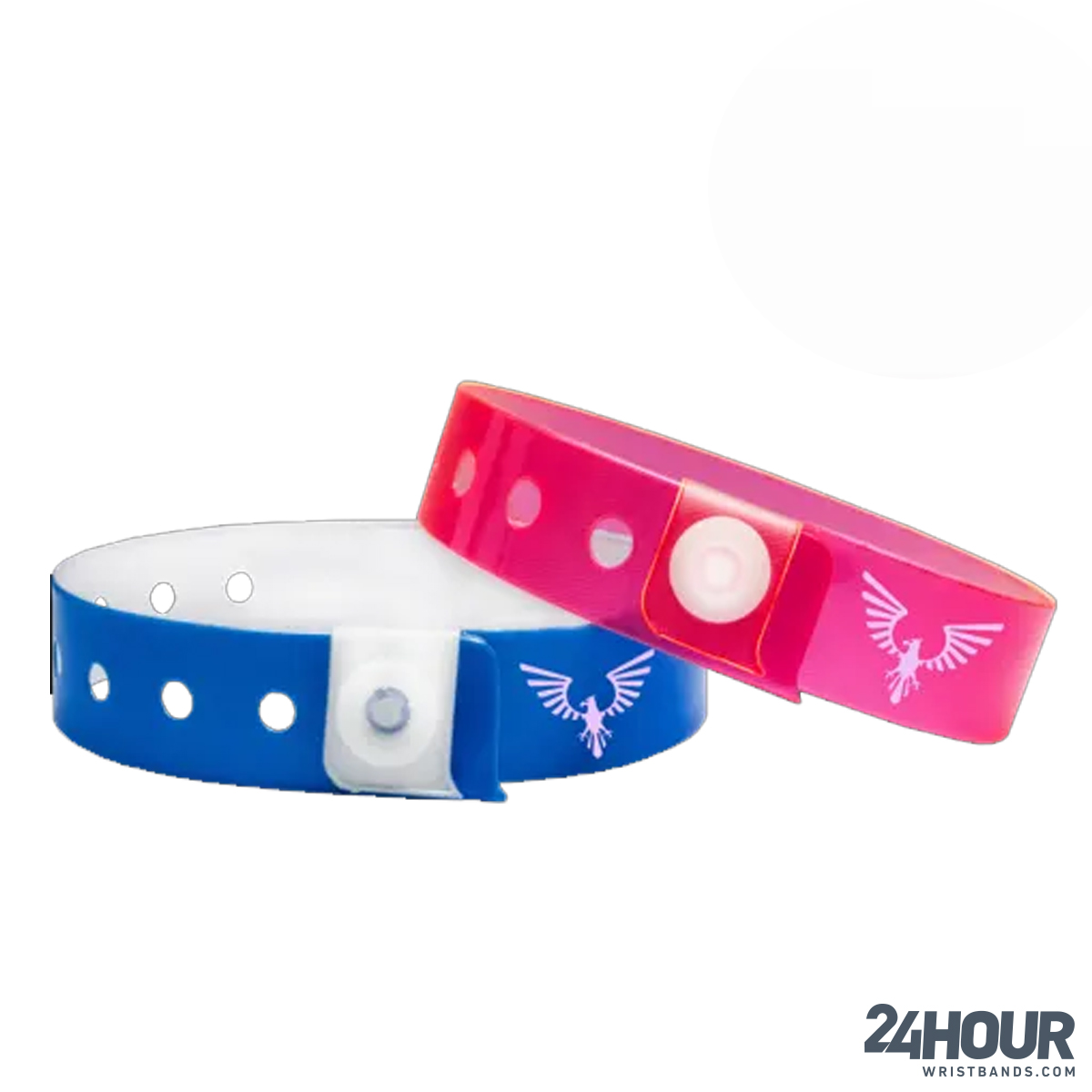 The material used to make plastic bracelets is strong and robust. They are ideal for busy RV parks,  campsites, or those close to water.
Cloth Bracelets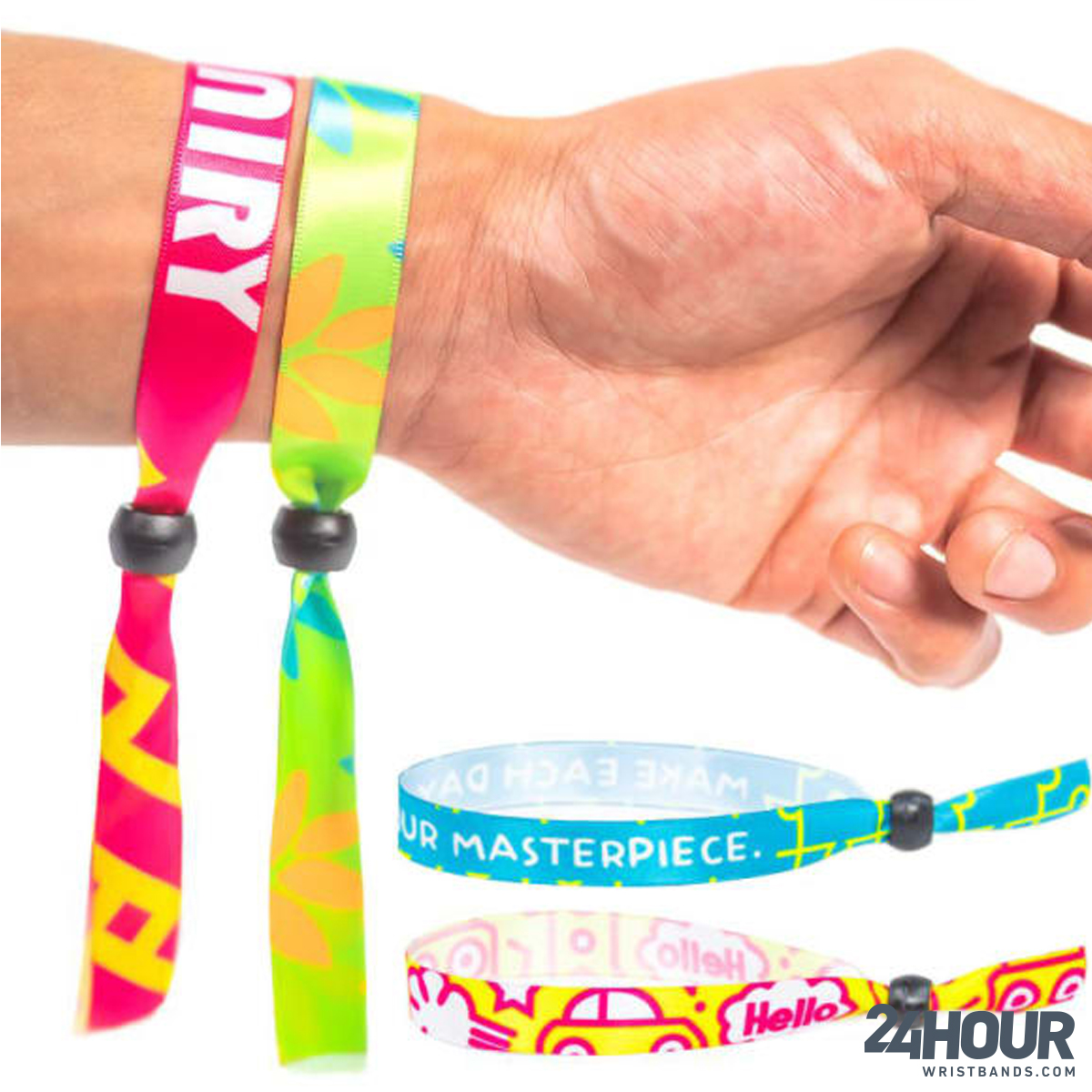 Fabric wristbands are created from supple, stretchable material. They can be personalized with the emblem of your camp, RV park, or another design, and they are cozy to wear.
Tamper-Proof Wristbands: How They Work
When it comes to securing and identifying attendees at festivals, concerts, and other gatherings, tamper-proof bracelets work well. These bands offer a safe means to identify a guest and keep them safe because they are made to be resistant to removal, transfer, and replication. Tamper-proof bands have a unique serial number or other security elements that make them challenging to copy or transfer, and they are composed of sturdy materials including Tyvek, silicone, cloth, woven plastic, and vinyl. They are frequently fastened with a tamper-proof latch, making it challenging to remove them without harming the bracelet.
The use of tamper-proof bracelets is simple, and they can be fastened firmly. The bracelet is normally wrapped around the wrist, and the tamper-proof closure is then fastened. Once the bracelet is fastened, it is impossible to take it off without causing damage. To identify a person, distinguish between distinct groups of people, and secure big groups of people at events, festivals, and other places, tamper-proof Bracelets can be utilized.
There are many various methods to use camping bracelets for child safety. Summer camps, church camps, day camps, youth scout camps, and other settings can all benefit from their use to keep kids safe and secure as well as provide parents and staff piece of mind.
Choosing the Right Wristband for Your Campground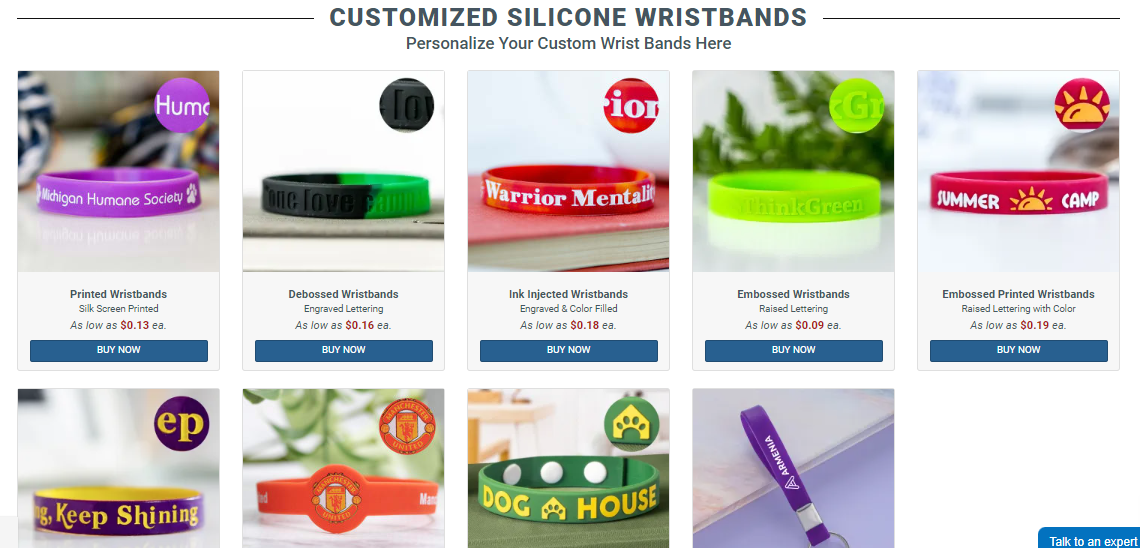 You must pick the appropriate form of bracelet for your campsite while organizing a camping vacation. When choosing your choice, for a specific person, guest, VIP, or even for food entry and drinks there are several important factors to take into account.
The type of camping you will conduct should be your first consideration. You will need a bracelet that can fit over your hand if you plan to go automobile outdoors. You'll need a bracelet that is portable and light if you're going to be hiking.
The environment is the second factor you should think about. You need a bracelet made of a lightweight material if you plan to go over-night activities in a warm climate. You will require a bracelet made of strong material if you will be backpacking in a chilly climate.
Conclusion
Wristbands are a crucial component of every private campground. They can assist you in keeping tabs on who is staying in which area of the campground and who is utilizing certain amenities. Wristbands with printed logos and contact details can also be used to promote your campground. Keep in consideration the material, size, design, and printing technique you desire while selecting wristbands for your campground. And finally, put your wristbands to use by giving each campsite a unique color or by utilizing them to keep track of who is using specific facilities at your campground.
Contact Us Today
All of your custom campsite wristband requirements can be met by us. If you have any inquiries about designing, ordering, or anything else, do not be afraid to get in touch. We will work with you to ensure that your wristbands turn out just the way you want them and will assist you in finding the ideal option to suit your demands. To begin, get in touch with us today!