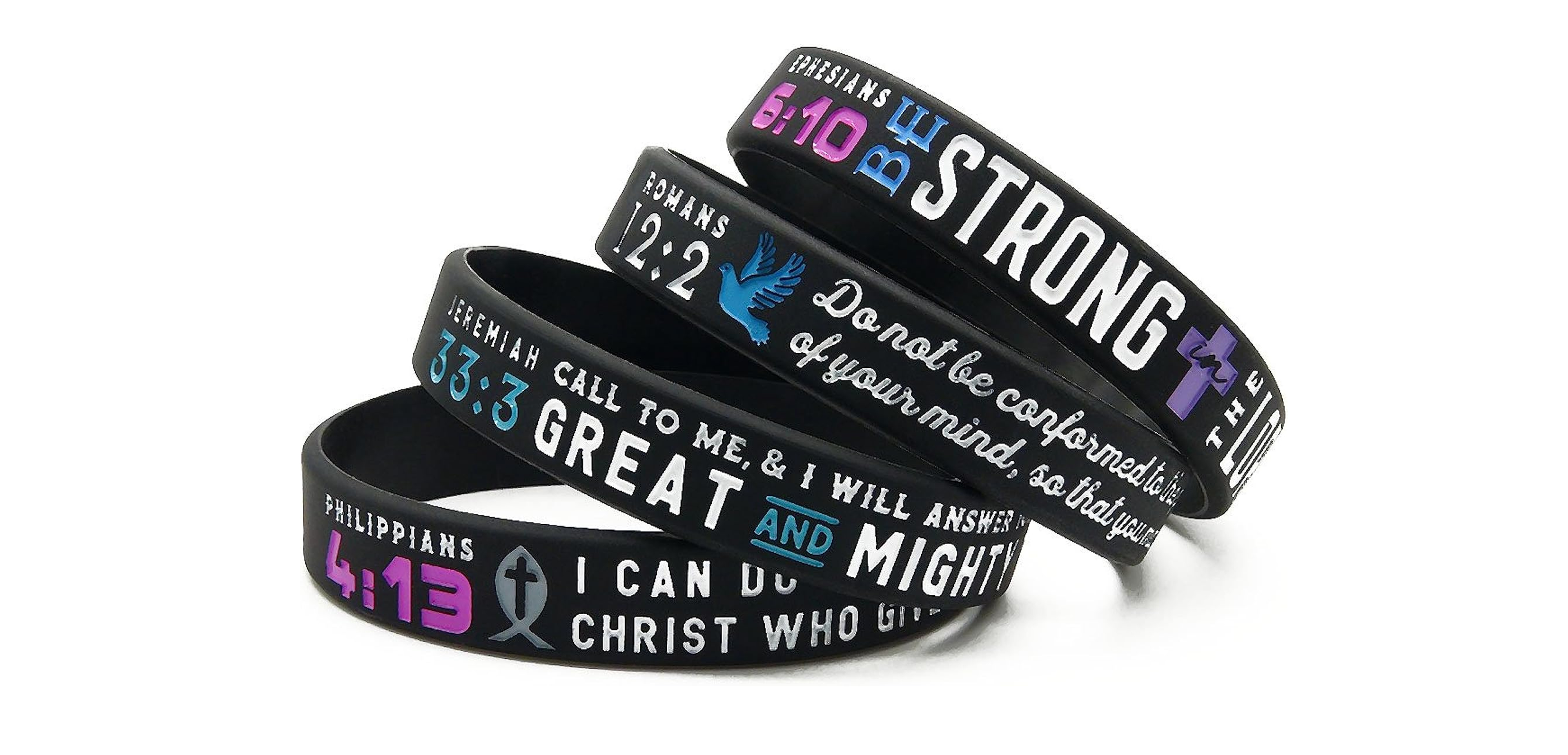 Ever pondered what to present to those special friends or loved ones, especially if they devote themselves to Christianity, who mean so much to you? Consider getting customized Christian bracelets. These beautiful Christian bracelets are ideal for any occasion and also convey your relationship and religion.
Why not pick a wristband that supports your values because you've likely seen people wearing them for a variety of causes and campaigns? Christian bracelets allow you to show your faith in a subtle yet powerful way. They also make perfect conversation starters, allowing you to promote God's word. They may have messages like "Faith," "Hope," "Love," or Bible verses.
Some people think of leather bracelets with a cross or Jesus fish motif as Christian gifts since they have a tough, masculine look. However, the silicone bracelet is the most fashionable and striking. Many kids, teens, and even families are drawn to the trendy silicone bracelets of today as a beautiful collection.
These beautiful Christian bracelets are an affordable, adaptable gift that will be treasured for many years. Therefore, the next time you're looking for the ideal gift, consider a Christian bracelet. It's a heartfelt gift that will uplift and encourage the recipient.
Many of our clients have given them to their small groups, youth organizations, or Sunday School classrooms as Christian gifts. Additionally helpful as giveaways during special occasions like weddings, first communion, or baptisms.
What Are Christian Wristbands?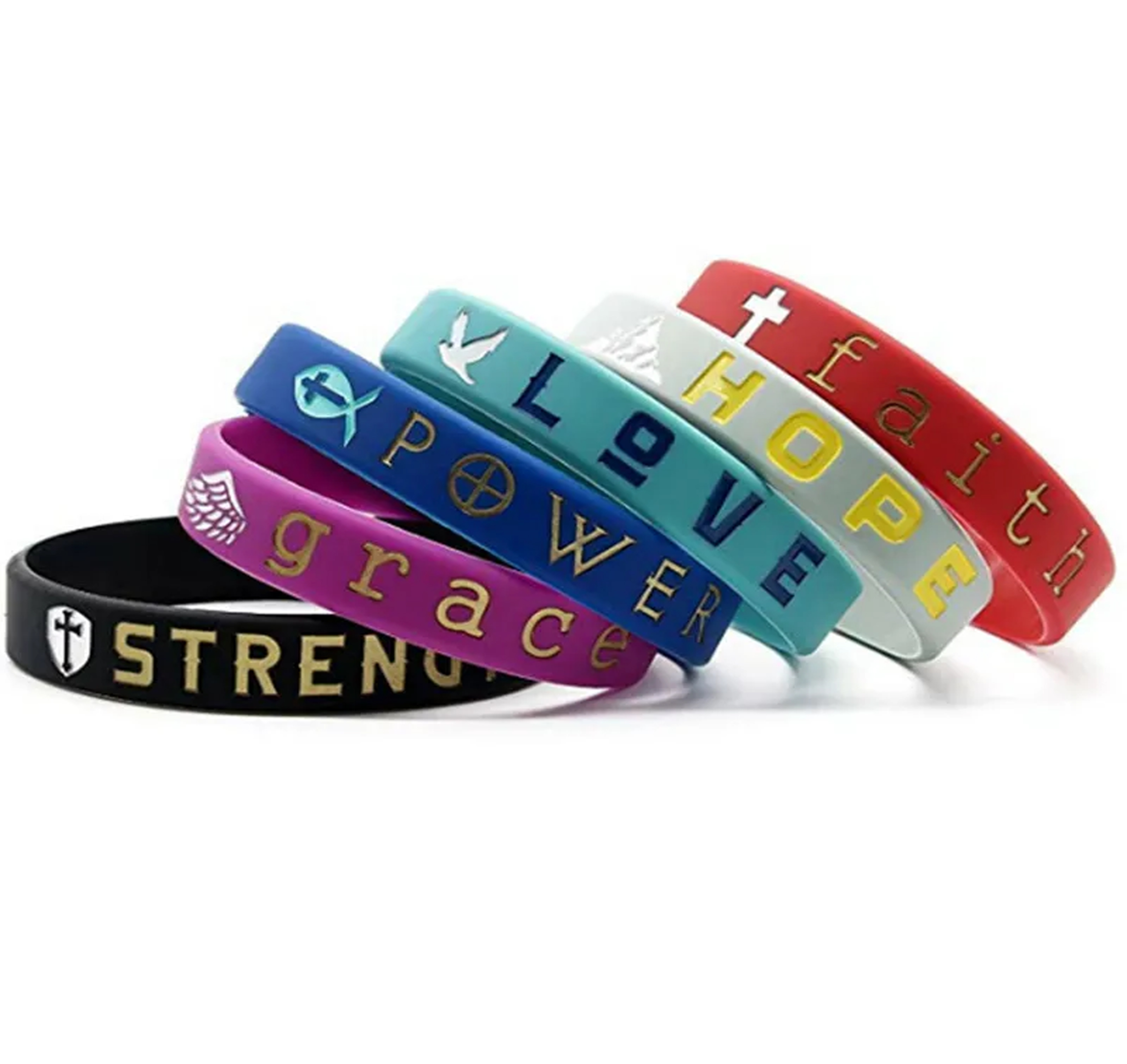 Christian bracelets are common fashion items that let you subtly yet effectively demonstrate your faith. These Christian bracelets are made of silicone or cloth, and inspirational Bible verses, Christian symbols, or words of love, hope, and faith designed are engraved or printed on them.
Some of the more well-known choices include the words "Faith, Hope, Love," "Fear Not, for I Am With You," and the famous "WWJD" (What Would Jesus Do?). The cross, the Christian fish design, or well-known Bible verse references like John 3:16 are also available on Christian bracelet features.
When a Christian encountered a stranger on the road, the Christian would occasionally draw a single arc of the clear fish outline in the ground with their sandal. Both believers felt they were secure with each other if the stranger finished the arc.
Bracelet Symbol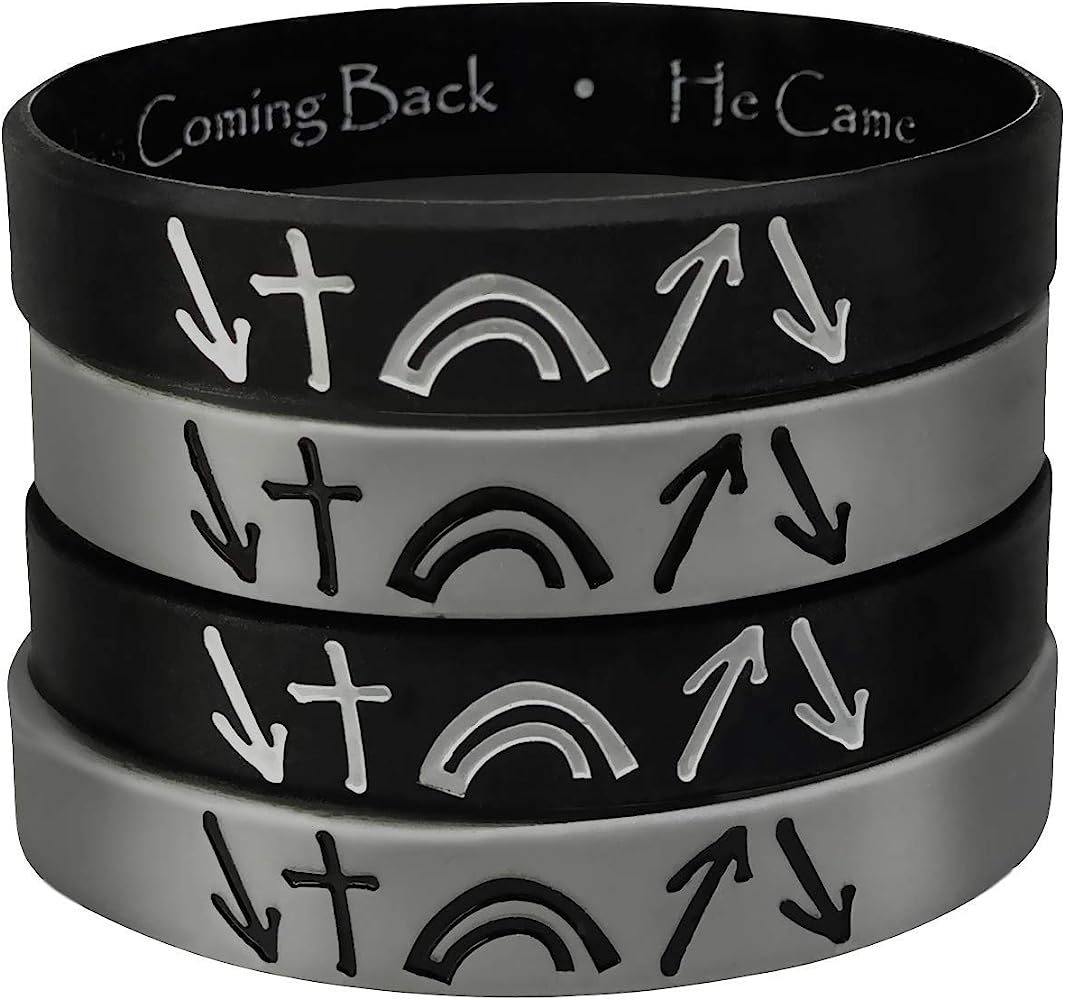 The Christian cross, another frequently used symbol, is a representation of the tool used by the Romans to crucify Jesus and many other people. The bare cross stands for Jesus' victory over death. Christians have referred to the Trinity (Father, Son, and Holy Spirit) as represented by the triquetra, a Celtic cross. The trinity knot is one of its other names. The Celtic cross is surrounded by a circle.
Religious bracelets make ideal gifts for people of men and women and all ages. Every time someone sees their bracelet, they're an easy, cost-effective way to remind and encourage them and help them grow in their faith. These religious bracelets' words can serve as an encouraging reminder for their wearer and as a source of intrigue for others as well as a beautiful collection.
This beautiful bracelet gift that conveys an encouraging message of faith is one that you truly can't go wrong with. Christian or religious bracelets make it possible to subtly and stylishly spread the gospel. They are an excellent gift for friends or members of the family who could use some spiritual support and salvation that Christ is there for them. Why not think about choosing a few for you as well? Promoting messages of faith and hope is always in style.
Popular Styles of Christian Wristbands
Christian bracelets are a smart, cost-effective present that lets you express your belief in a quiet but profound way. There are numerous fashionable options available:
Cloth Bracelets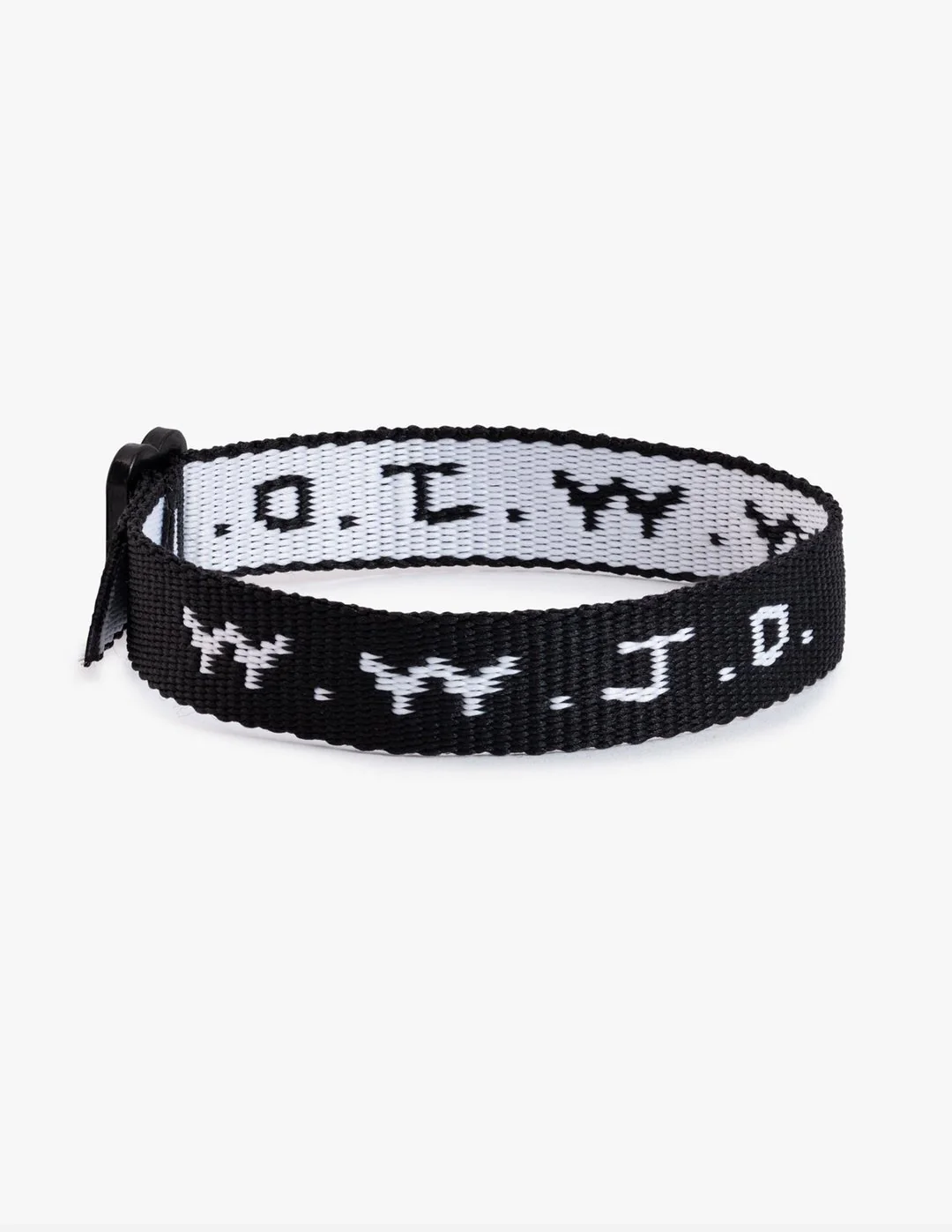 When you're looking for affordable gift ideas for family, churchmate, larger group, or even a VBS, Mission Trips consider a cloth bracelet. Perfect for aiding in Bible passage memorization! Description. Another constant reminder to keep on mission is provided by the holy cloth bracelet.
While it's crucial to keep Jesus' teachings in our hearts and minds, wearing a bracelet with motivational sayings makes it easier to stay focused throughout the day. A perfect gift to men and women, boys and girls to inspire them when they see the bracelet on their wrist.
For Christ's followers, we have created a beautiful selection of cloth bracelets. Our bracelet frequently features a Bible quote, while some were designed with modest embellishments like crosses or profound sayings like "Jesus Saves."
Silicone Bracelets
Silicone bracelets, sometimes known as "awareness bracelets," are soft, flexible, durable, and available in a range of colors and one size. The phrases "WWJD" (What Would Jesus Do), "Praying for You," and Bible texts can all be found on silicone bracelets. For kids, teens, and an adult, these bracelets are fantastic. They are waterproof, comfortable on the skin, and have the right thickness.
You'll be able to make an even better beautiful bracelet design if you are aware of the many silicone bracelet designs. Debossed, embossed, printed, ink-injected, and color coated are the five various types we provide. Each of these looks is distinctively different for church fundraisers.
Debossed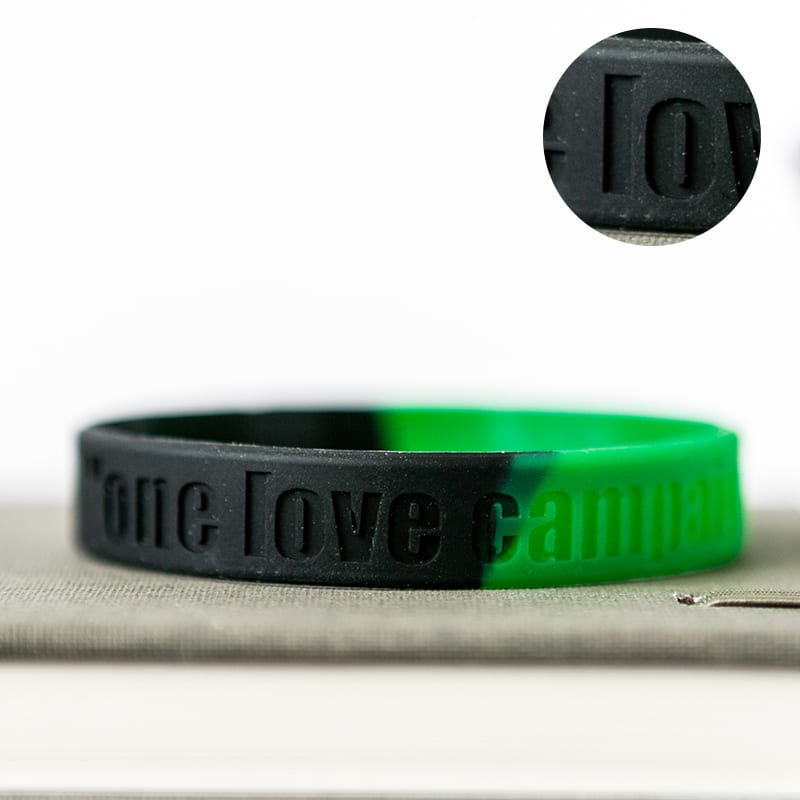 The use of a laser engraver or mold is used to create debossed silicone bracelets. You can feel your design because it is recessed into the silicone bracelet surface.
Embossed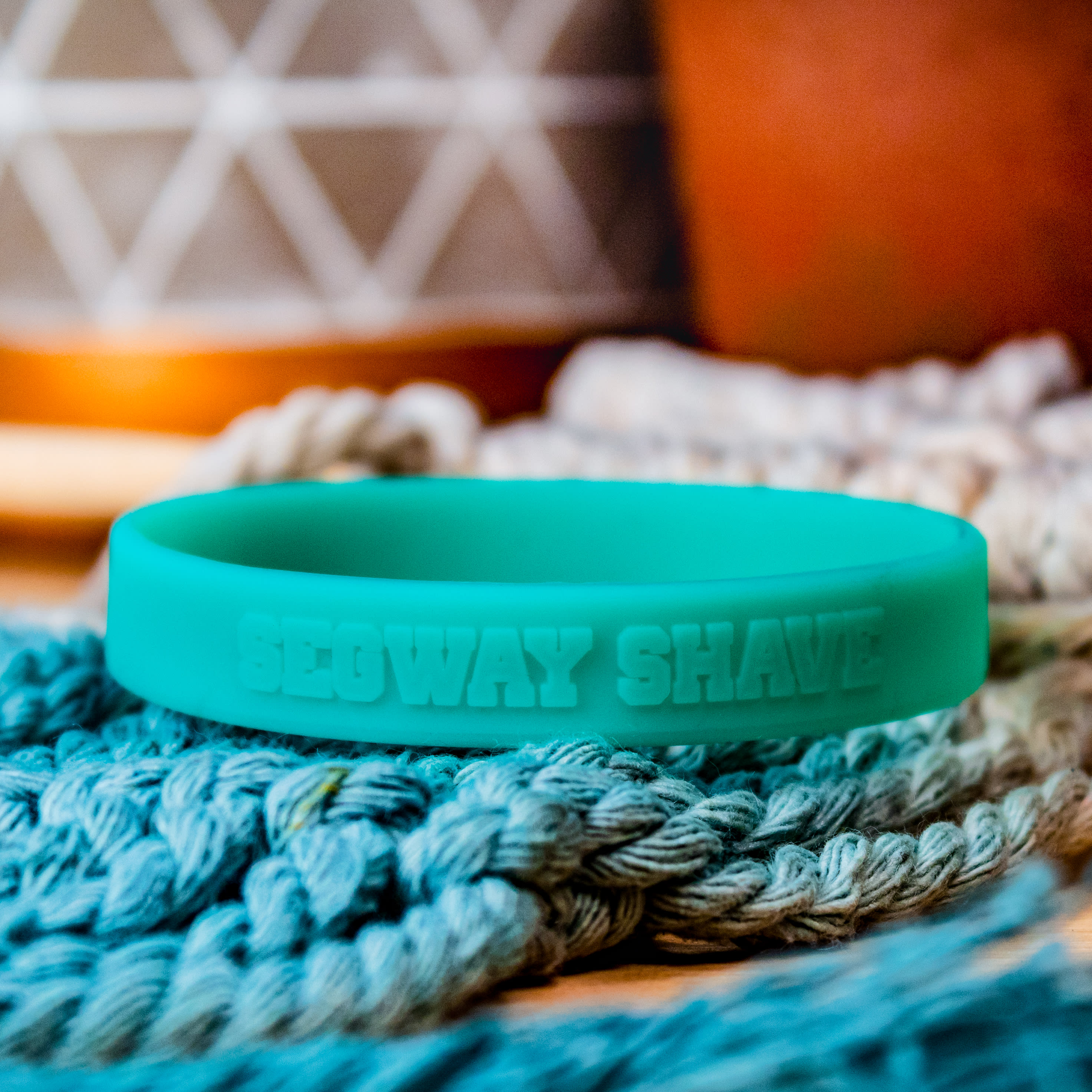 Contrarily, the design on embossed bracelets is lifted above the wristband's surface. You can customize the bracelets on 24hourwristbands.com by selecting your typeface, text size, and graphics.
Printed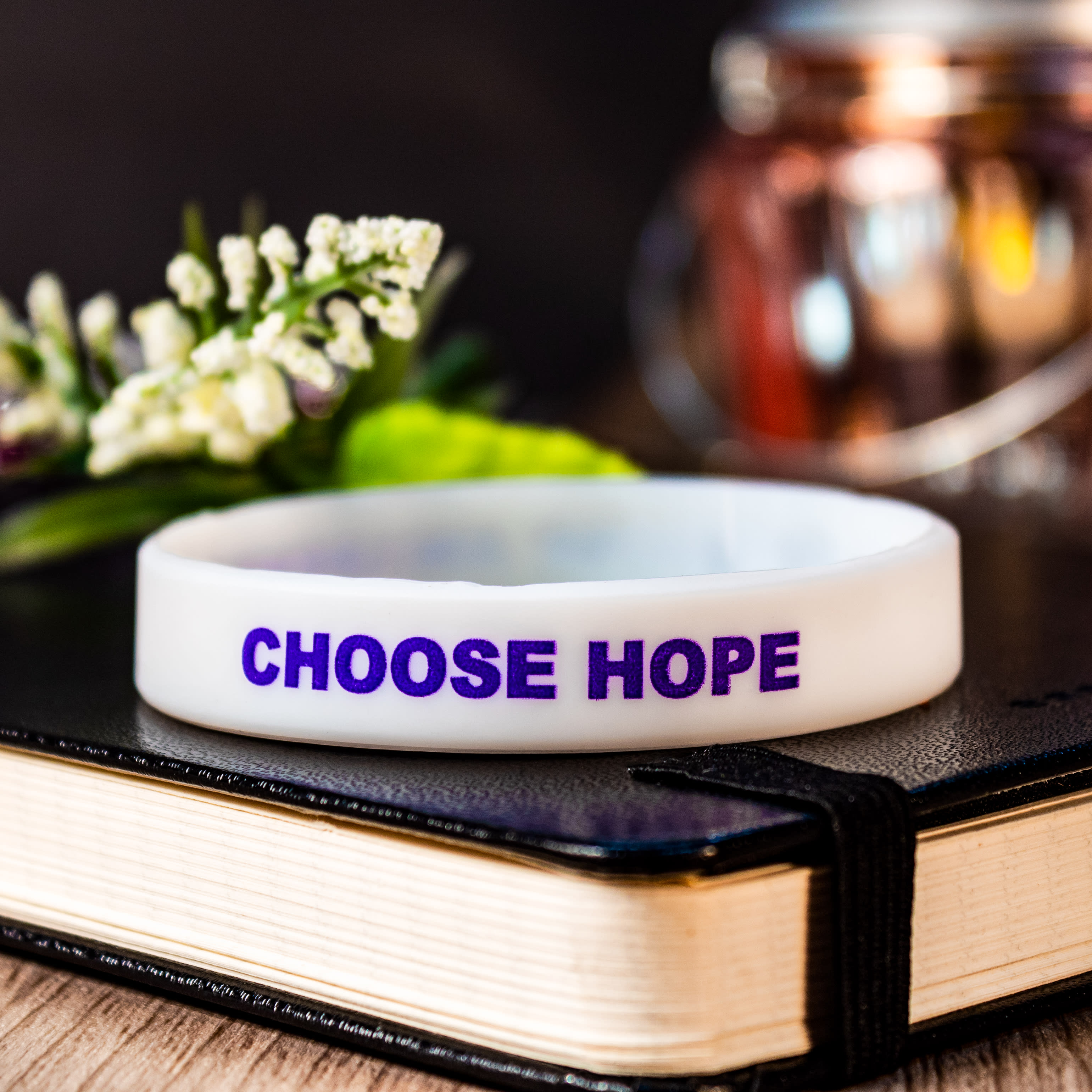 We use silk screening to create our printed silicone bracelets. The process is easy to understand. You personalize the bracelet to your style preferences, then we print it over the band's top layer, leaving a slick, smooth touch.
Ink-Injected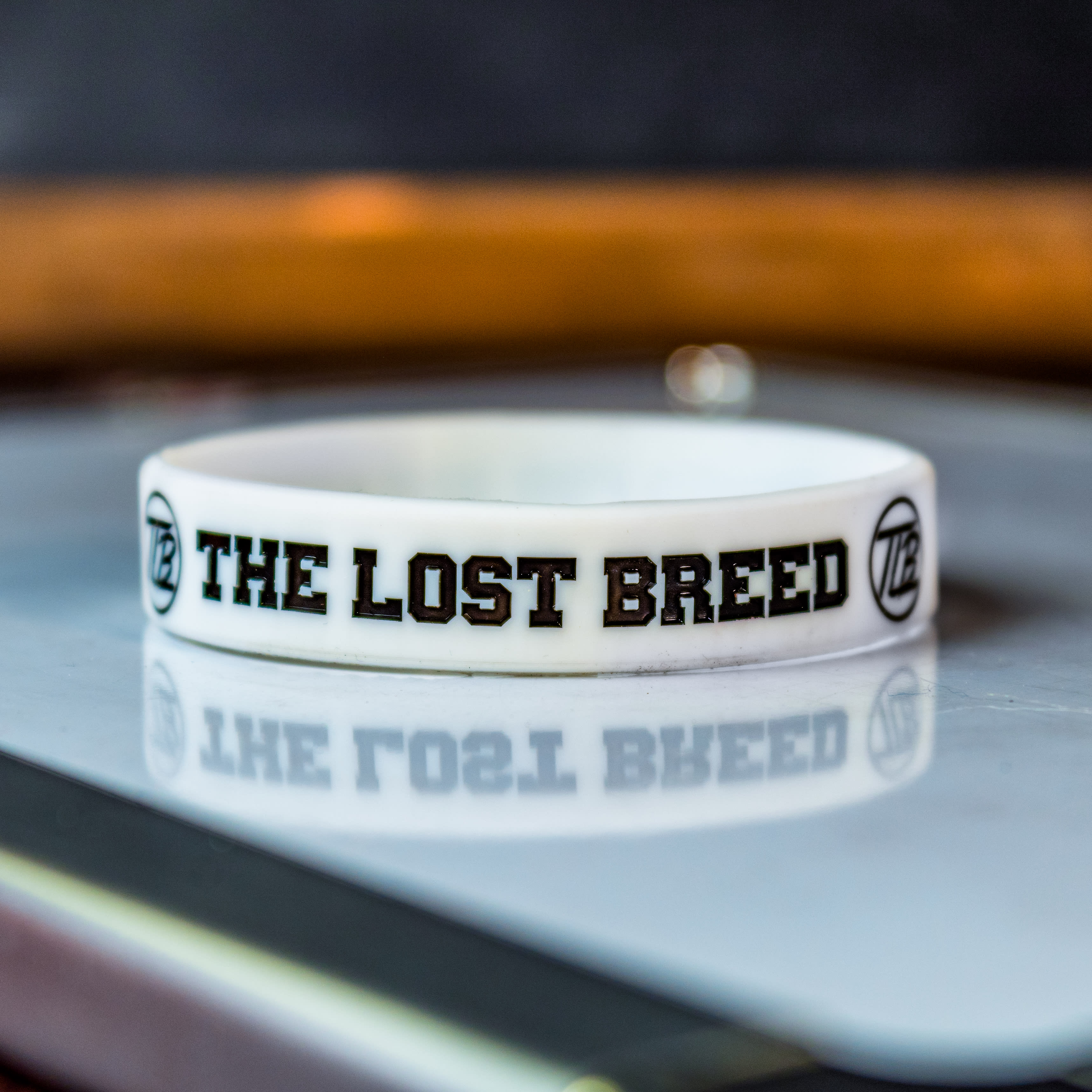 Debossing and printing are used in ink-injected wristbands to produce an excellent wristband. Before adding long-lasting ink, we first engrave your personalized design onto the wristband. This ensures that your design will be guarded against deterioration over time.
Color Coated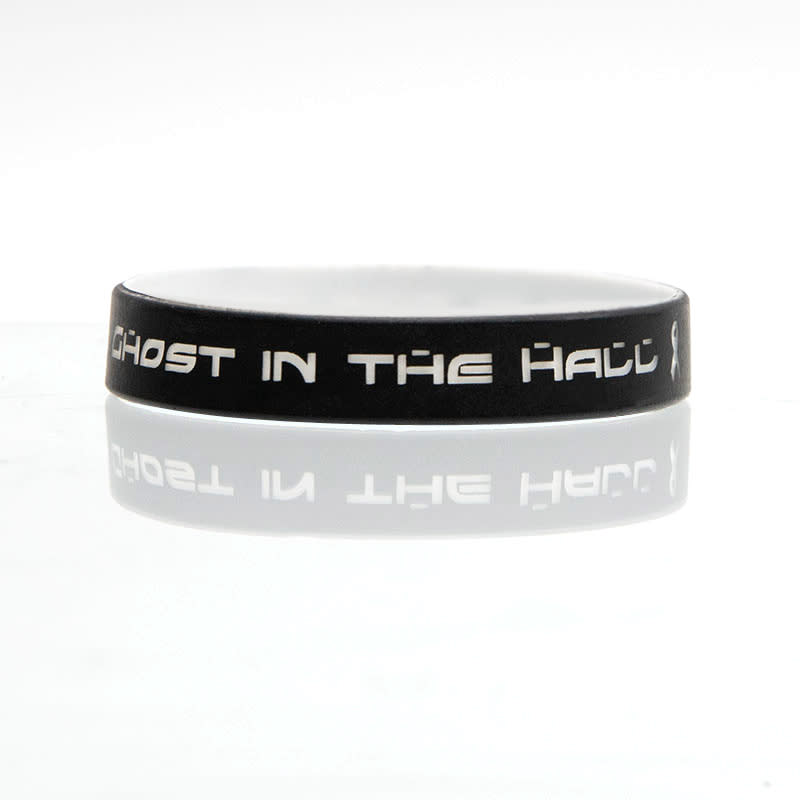 Wristbands with a color coating can be entirely customized and come in two colors. Before being filled with ink that matches the bracelets' inside color, the personalization is first etched onto the band's outer layer. With this layout, the content is shown more dynamically and artistically.
Ideas for Religious Bracelet Designs
Manifesting Support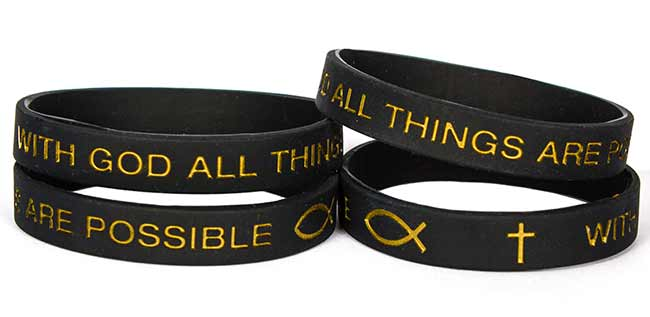 Many religious organizations, including churches, promote issues that require both finance and publicity. Because they can be bought in large quantities for a very low price and may be sold at a very high margin while remaining affordable and an excellent gift for most people, silicone bracelets are a popular fundraising item and Christian gifts. By wearing your message around their wrists, those who purchase them raise awareness for the cause.
Biblical Verses
Favorite Bible verses serve as sources of strength and inspiration for many people. Some of the most well-known verses include Philippians 4:13 and John 3:16. We frequently get orders that include a priceless paragraph. Some individuals like to highlight just the verse, but others prefer to highlight the entire passage. You get to decide!
Abbreviations
On their religious bracelets, many people also like to display Christian acronyms. You can use any one that motivates you, however, the two most popular ones are F.R.O.G. (Fully Reliant on God) and W.W.J.D.(What Would Jesus Do?).
With so many bracelet designs available, you're certain to find the perfect Christian gifts to uplift and inspire fellow men and women. These Christian gifts bracelet serve as a daily reminder of your shared religion and relationship.
Christian Wristbands for Motivations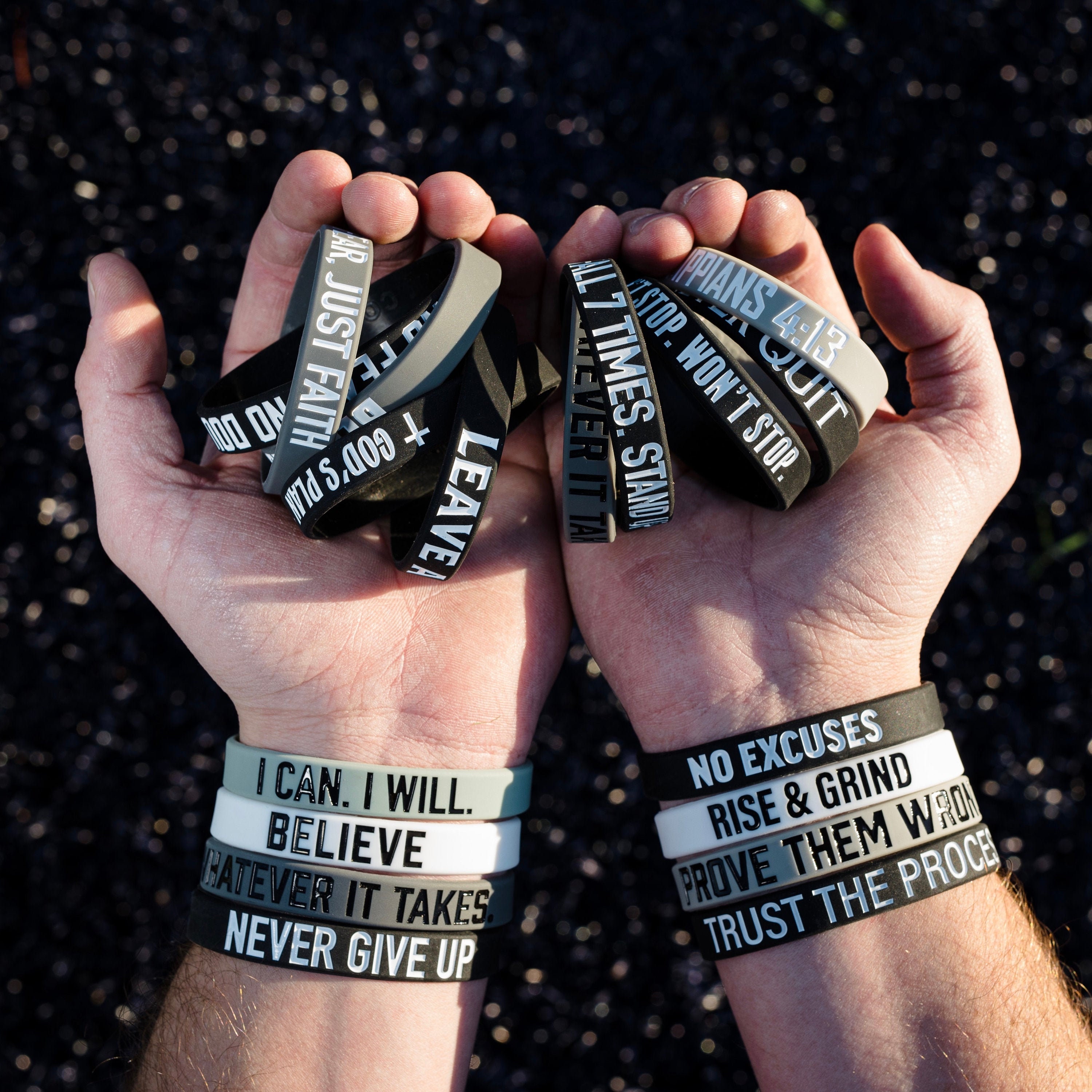 Christian bracelets provide perfect Christian gifts and enable wearers to fervently express their religion. These bracelets are available in a range of styles, colors, and slogans to suit everyone.
Encouragement
Christian bracelets featuring cheerful Bible quotes or messages are a wonderful way to cheer someone up. Comfort and hope can be found in verses like Philippians 4:13 ("I can do all things through Christ who strengthens me") and Jeremiah 29:11 ("For I know the plans I have for you…plans to prosper you and not to harm you"). Gift these to someone who is going through a trying moment in their life.
Public Encouragement
Christian bracelets that encourage compassion, empathy, and unity are ideal for uniting individuals. Inspiring words like "Love One Another" or "Be the Change" motivate the wearer and others to create a more caring community. These bracelets connect Christians from various denominations and backgrounds through a common set of ideals.
Giving someone a Christian bracelet is a perfect way to encourage them every day and help them commemorate and grow in their beliefs. These modest but heartfelt acts can leave a lasting impression. A Christian bracelet is a gift that goes on giving to any Christian in your life. Anyone who values excellent craftsmanship would love this Jesus Bracelet as a gift for their First Communion, Christmas, Mother, and Father's Day.
Christian Wristbands for Promoting Your Beliefs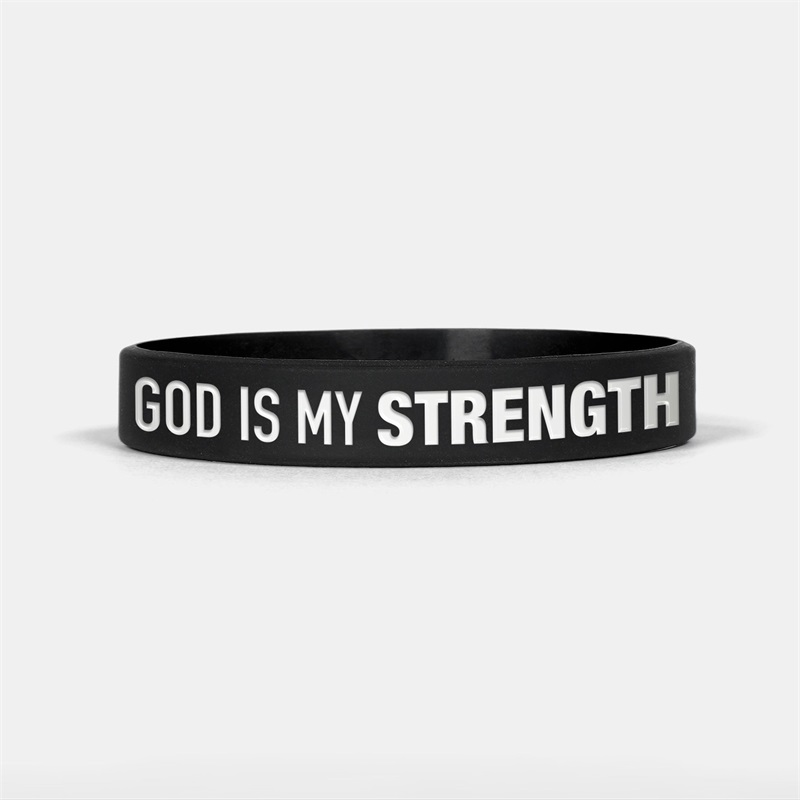 Christian wristbands are a fantastic method to promote your values and display gospel news. You can start conversations about your belief and get in touch with other believers by wearing a wristband with an encouraging Bible verse or Christian message.
Share Your Beliefs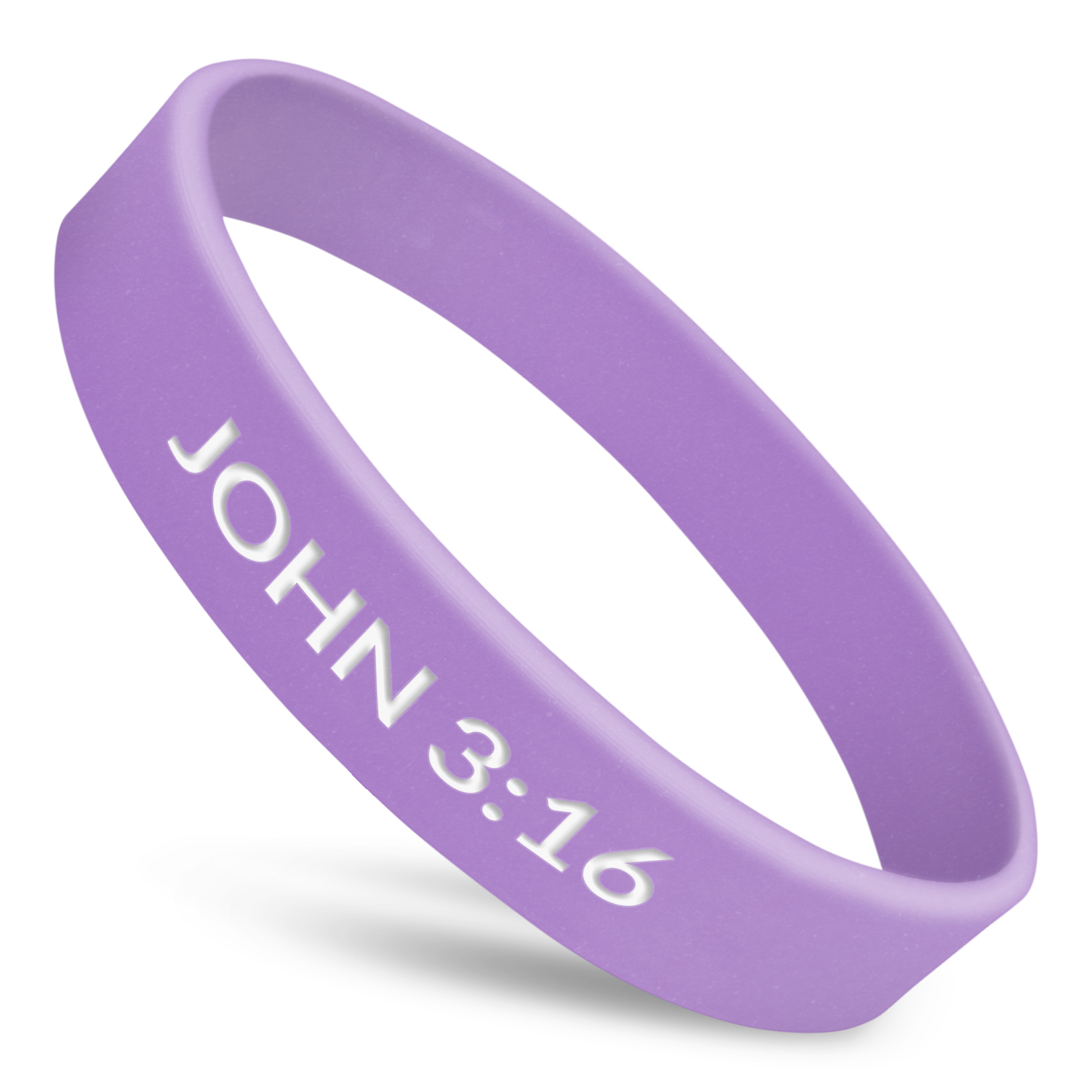 Wear a bracelet with a significant verse, such as Philippians 4:13, Romans 2:12, or John 3:16, enabling you to briefly discuss your religion with anyone you come into contact with. People may notice the statement on your bracelet and inquire about it, which will provide you the chance to explain the verse's significance and meaning. This may be a simple, non-confrontational approach to introduce them to your faith.
Visit Community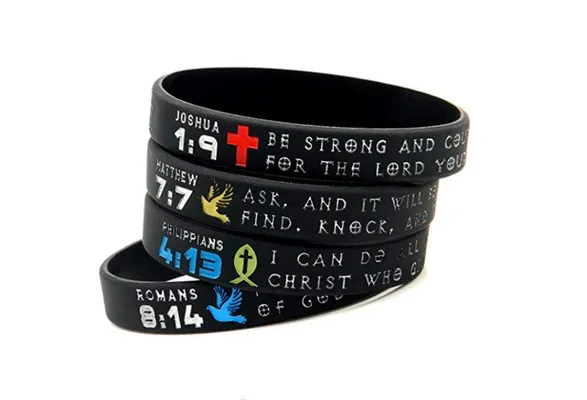 You might run into other people who share your values and beliefs when you wear a Christian bracelet. You can develop community and fellowship with other Christians if someone notices and remarks on the verse or message on your bracelet. Teens, kids or new Christians looking for someone who shares their beliefs may find this to be extremely beneficial.
Perfect Keepsake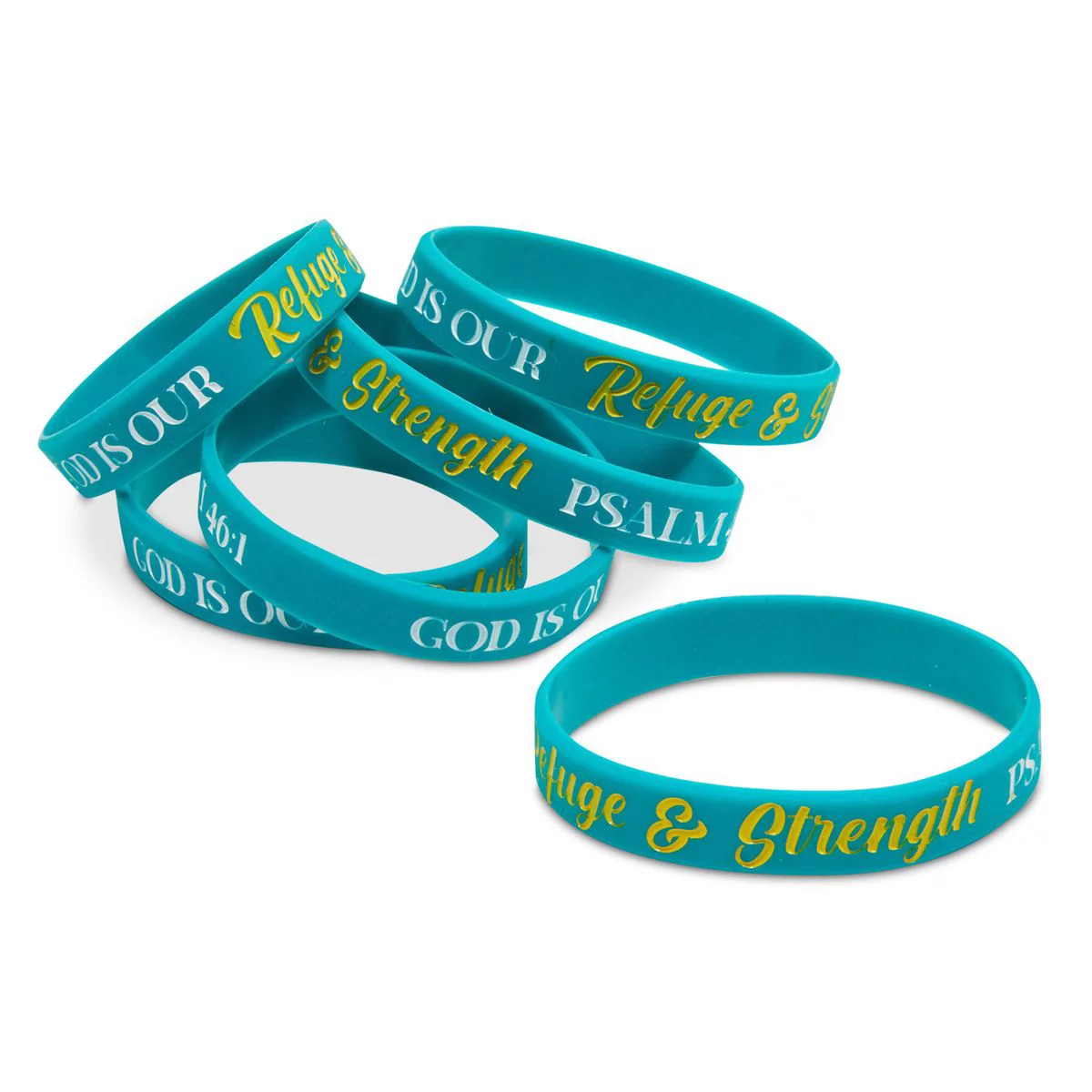 For significant events like baptisms, first communions, graduations, or simply Sunday school, Christian wrist bands are a wonderful present option. A poignant way to show someone you care is to commemorate life's milestones and occasions with a gift that symbolizes belief and spiritual development. The wristband might then serve as a memento of that significant period in their lives for many years to come.
Christian Pride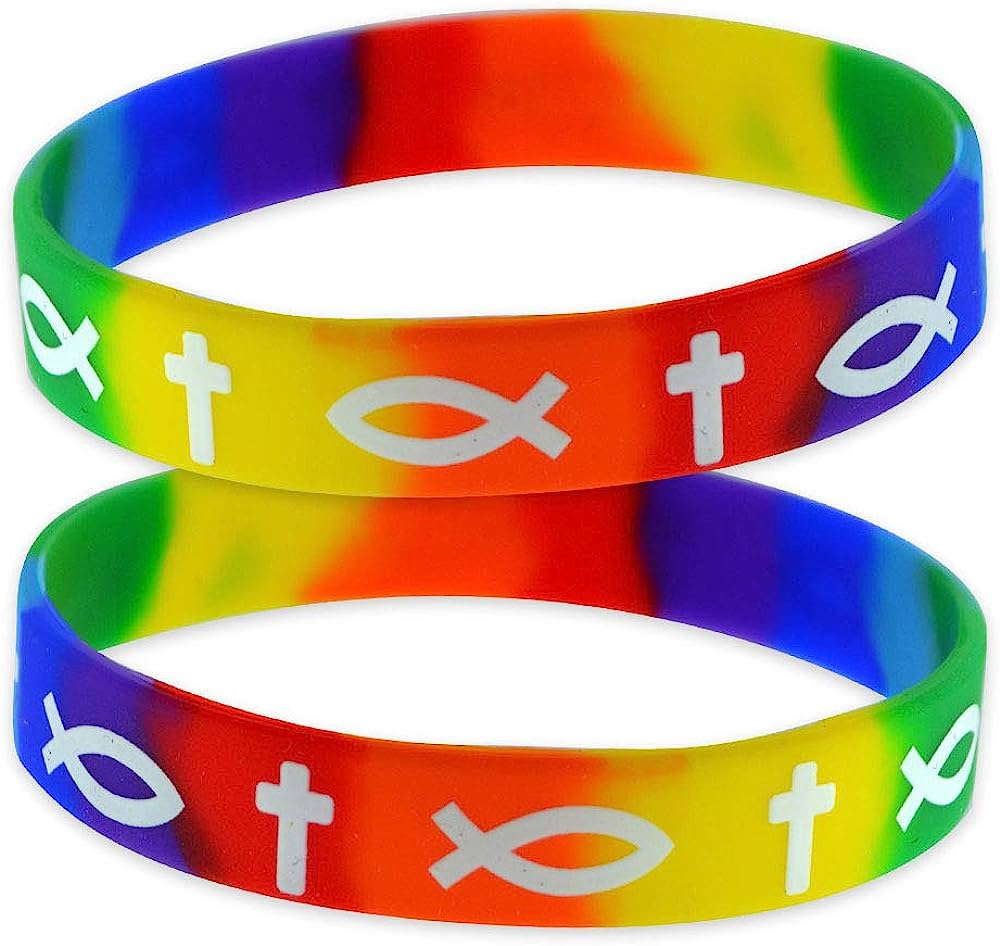 These bracelets provide something for everyone, whether you're searching for a cheap stocking stuffer or a perfect gift. They are an easy yet potent way to inspire people and propagate belief. Worn as a bracelet, and add a favorite Bible passage, or Christian text, this is a method for believers to carry their beliefs on their wrists at all times. The bracelet makes an ideal gifts for teenagers and adults and will be treasured and worn with pride.
Conclusion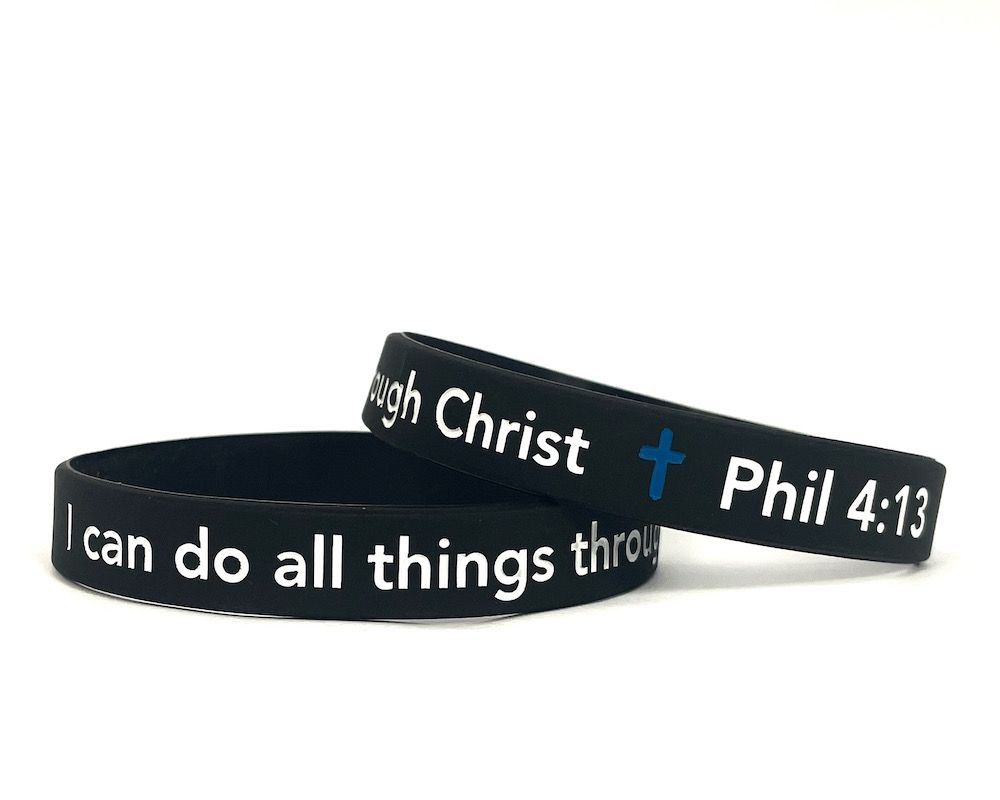 Religious bracelets make thoughtful, significant gifts for peers or family. They enable the bearer to subtly and elegantly proclaim their religion. Numerous well-liked bracelets include a Bible passage, cross, or motivational phrase etched on them.
Consider the recipient's unique style as well as the prayer you want to get over when selecting a Christian bracelet to give them. A wristband with a motivating verse like "I can do all things through Christ who strengthens me" would be comforting for a buddy going through a trying moment. A durable silicone bracelet with the words "Hope" printed on it can be the perfect gift for a loved one who likes to go outside.
Contact Us Today
To place an order or to ask any queries, get in touch with our team immediately. Initial payment breakdown Order total (including tax) and shipping cost are displayed at the time of purchase or checkout.
Reach Out
Call us at 1-855-711-4467 or use the form below to contact us. 24/7, Monday through Friday, we have support representatives available to help you.
Create a Custom Order
We want to make sure that you find exactly what you're searching for among the wide variety of wristband options available. If there is a specific Bible verse or motivational saying that you are looking for but cannot find on our website, please let us know. We may personalize bracelets with any statement or illustration you have in mind.
End Note
There you have it, then. Religious bracelets make an easy, inexpensive, and thoughtful present that anyone would value. These bracelets provide you the opportunity to convey your religion in an unobtrusive yet effective way, whether you're buying for a friend, member of your family, or a youth group. They serve to act as a constant reminder of God's love and presence, and the lessons they represent can inspire and uplift. You can discover one that appeals to everyone's tastes because they come in a range of styles. Why not collect a few and disseminate the information? Someone might find today's blessing in your gift.