Coordinating children and students, regardless of the level of education you hold, can be difficult, especially when there are a lot of them participating in sporting events/sports games, social gatherings, or field trips. Teachers may be experiencing stress and difficulties at this time.
Your groups and effectiveness will rise quickly if you use school wristbands for groups. Additionally, wristbands for school events are well appreciated by the students at the school because they continue to be an interesting and well-liked option for children of school age.
You may use school wristbands in several ways that promote school spirit and maintain safety as a top priority whether you work at universities, colleges, high schools, or primary schools.
Wristbands For School Security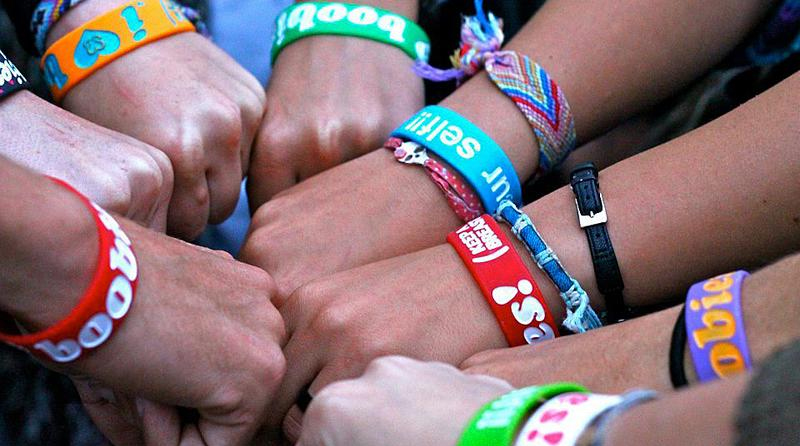 One of the top priority and primary purposes of wristbands is to encourage safety at schools. For instance, it is quite simple to make school wristbands that list to identify each student, the identity and contact information/data for the school, and meeting locations in case of crises. For simple school group organization, or teams wristbands of various colors can be used for different groups.
By swiftly and effectively providing information, you can ensure your children's safety both inside the classrooms and outside, including school outings/field trips, school excursions, and school beach sporting events. Custom-printed wristbands can also include information like allergy advice and allergy warnings, this is particularly useful in busy class settings to alert instructors/coaches and employees. These are the explanations for why students in primary schools require custom school wristbands.
In this article we'll discuss the following that are some of the most popular uses of wristbands at schools and colleges:
Manage Identification and Access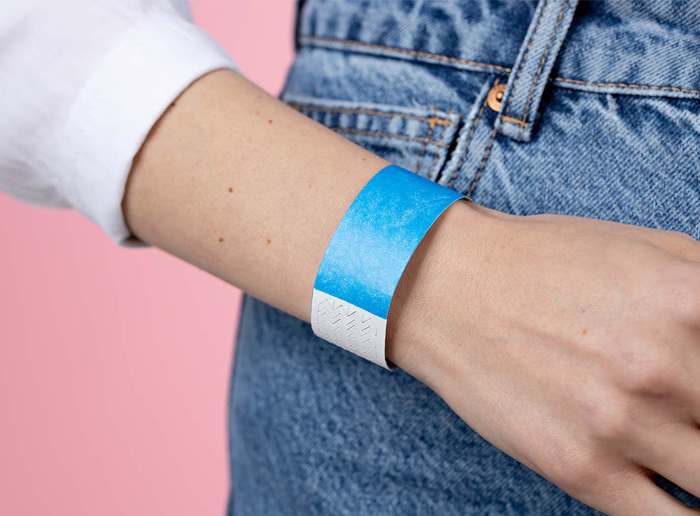 Use wristbands to ensure that nobody enters restricted spaces like offices, faculty, locker rooms, and other campus facilities. When kids or parents need to speak with the appropriate person, they are excellent tools for locating teachers, staff, parent helpers, and more. Tyvek wristbands, which are entirely personalized and non-transferable, aid in ensuring the safety of students at schools.
Wristbands for school can greatly increase the effectiveness of the classroom. Tyvek wristbands can be customized with each student's unique information and are non-transferable. Custom wristbands can streamline class and team assignments, control access to employee-only areas, locker rooms, and other campus facilities, and automate checkpoints like roll-call.
Entrance and Crowd Management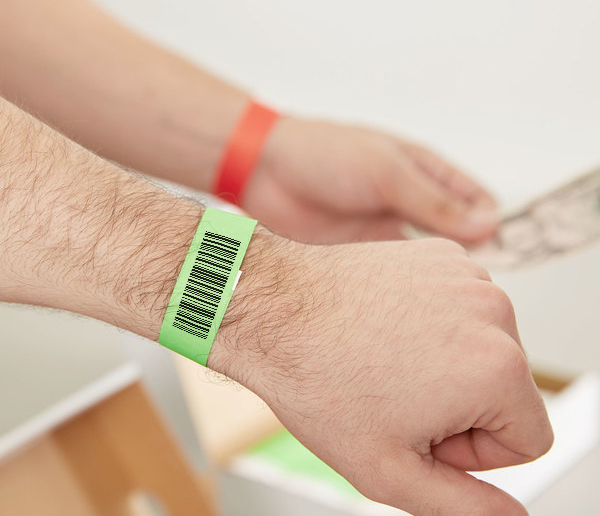 To simply track who paid for entrance to sports events, competitions, theatrical productions, field days, school dances, and other school events, silicone wristbands can be employed. They have completely individual visuals, messaging, and color schemes. Tournament viewers may select one color wristband while players and coaches may select another from a variety of colors. They might even have barcoding or numbering to guarantee event safety and validity.
The quick and effective use of colored wristbands can help you organize and access your sports events. For instance, you can use them to plan athletic carnivals and sports days or distribute different colored wristbands to various organizations during physical education lessons. Because rubber wristbands are completely waterproof and tamper-proof and come in one size that fits everybody, they are ideal for swimming teams, galas, and competitions.
Clubs or Organizations like Fraternities and Sororities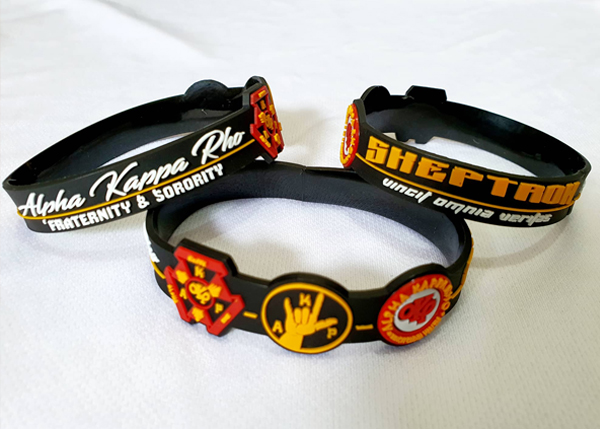 Give your clubs, fraternity, or sorority groups a silicone wristband to wear around campus to promote your groups. It can be used as a reminder of all the fun you had while they participate in the organizations and can be worn repeatedly.
Our silicone promotional wristbands have surprisingly gained a lot of popularity. Use them to identify your members and to gain entry to your house parties and as prizes at games. Red, yellow, and blue are just a few of the eye-pleasing colors available in our customizable wristbands.
For your forthcoming July 4th celebrations, think about designing a set of red, white, and blue "Americana" style personalized wristbands. Make your wristband to identify those in the chapter if you'll be attending a conference or national event with your Greek brothers or sisters. Ideal for design with a logo or a straight line of copy. They serve as an excellent substitute for a personalized cotton wristband because they're constructed of strong and comfy silicone rubber.
Community Involvement and Fundraising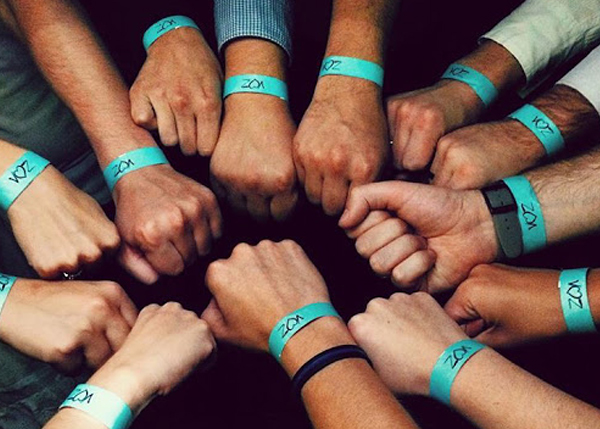 Wristbands are a cheap and efficient way to generate money and mobilize support. By selling customized cause- or awareness-related silicone or cloth wristbands, you can raise money for the school or a particular cause. These can be personalized with the name, seal, and colors of the institution or university.
The wristbands themselves can be utilized as a component of the school's fundraising supplies. Wristbands are an excellent tool for maintaining student safety and fostering school spirit. They are also a cost-effective solution to secure school property.
Since many years ago, custom wristbands have been utilized by students to increase public awareness of many social and public health issues. Many students enjoy wearing wristbands at various events for a variety of reasons. They are ideal for both increasing awareness and raising funds.
School Spirit for Current and Former Students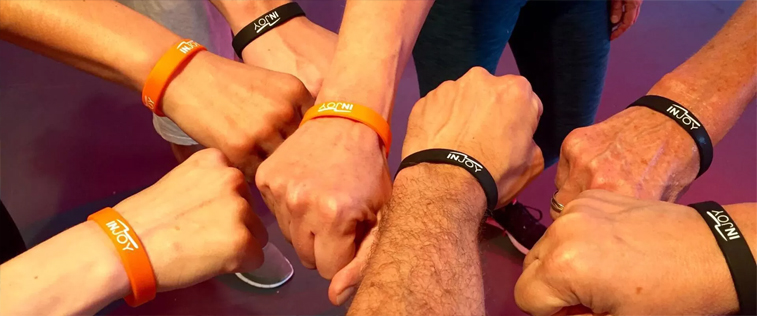 Customized wristbands are a fun way for both former and current students to display school spirit. They can even be worn frequently and are ideal for school spirit occasions like homecoming. The school's logo, colors, and mascot can all be added to the wristband as desired. To help children feel more a part of the class as they prepare for the new school year, classrooms or after-school programs can acquire custom wristbands.
The wristbands themselves can be utilized as a component of the school's fundraising tools. Wristbands are an excellent tool for maintaining student security and fostering school spirit. They are also a cost-effective solution to secure school property.
Silicone wristbands that display school spirit are a fun way for both current and former students to show school pride. They are ideal for wearing regularly or for great school spirit events like homecoming. This includes fostering a sense of school pride and allegiance.
Child Safety on Outings and School Trips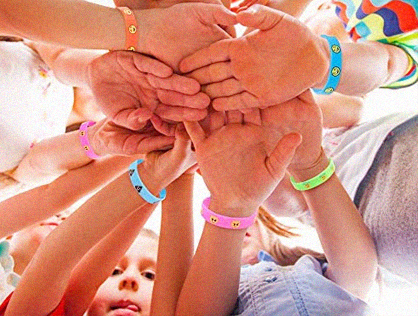 Wristbands are a fantastic addition to any school's toolbox, and they are especially useful for arranging field trips. In addition to assisting teachers in keeping track of their younger children and assisting students in identifying who is in their group, they can also aid in reducing any concerns that parents may have about their children leaving school.
Wristbands made of Tyvek are an affordable approach to monitoring kids while they are on a field trip. To quickly organize groups, wristbands of various colors might be utilized. The school name and contact number can be added to the wristbands so that lost younger children can be promptly found by their group.
It's now simpler and less expensive than ever to get customized wristbands for field trips. By placing your order in advance, as parents you can make sure that your children can be swiftly identified and reached by their school. Because young students might not be able to memorize their parents' contact numbers or addresses, wristbands are a more practical and dependable alternative. Tyvek wristbands come in a choice of vibrant solid colors and you can create your custom wristband or use one of our pre-printed wristbands.
Welcoming New Students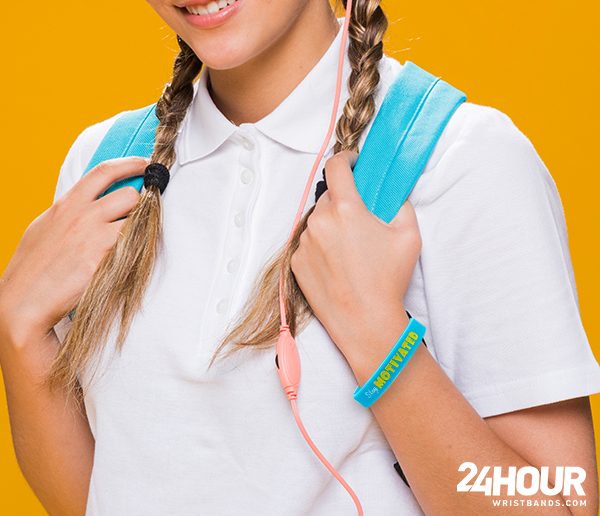 Even while introduction days at schools and universities are filled with excitement, many children who attend them are unfamiliar with the college/universities' layout or everyday operations. For your school, using colored wristbands might help new students feel a feeling of belonging right away because they can easily find children wearing the same wristbands. Additionally, school wristbands can increase students' self-esteem as they navigate the campus, keeping safety, and covertly letting teachers know which students might need extra security which is crucial.
Anyone can feel anxious about starting at a new school. Giving incoming students a reusable silicone or cotton wristband will help them feel welcome on their first day. Additionally, it can let teachers and other faculty members know that a new student has arrived so that teachers can identify their students more quickly, and make sure the kid's name and the school name are on the wristband.
Give your freshmen an avenue to display their school spirit and class sense with this amusing "Freshman Pride Silicone Wristband." The words "Freshman Pride" are imprinted on the front of the stretchy silicone wristband as seen in the image. On the first day of classes, distribute it to newcomers, keep it on hand at your school store, or utilize it as a fundraiser for the freshman classes. These Freshman Pride Wristbands are great to stock up on for usage in your school/college/university all year long because they come in a range of colors and have a low minimum order quantity.
Accomplishments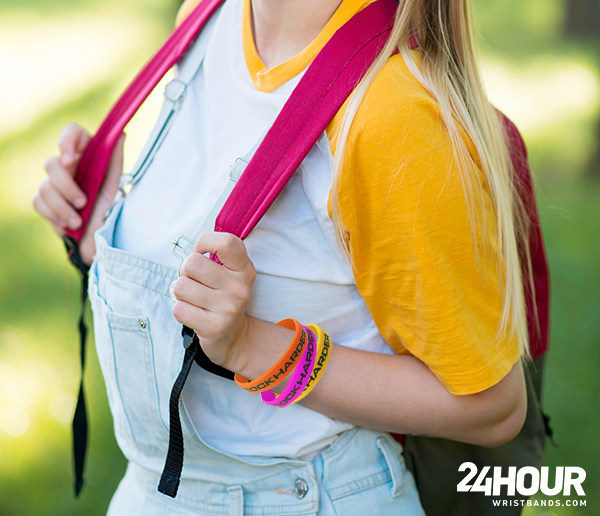 Wristbands can be given out to identify a range of achievements, including excellent attendance, the honor roll, student of the month, a star reader, and participation in different groups and clubs. A system of three layers of wristbands, each with three distinct colors, is employed by another group. The following color on the tier will be given to students after they reach a certain milestone in their class. Students are encouraged to earn the best wristband levels as a result.
Additionally, many accomplishments in a student's academic life can be marked by different colored wristbands, such as moving to a more challenging or advanced class or achieving a milestone within the same class. Children who have completed many wristband levels may be inspired to pursue the next.
With our enormous selection of school spirit wristbands, you may convey positive sentiments to children. The awardees will be pleased to display the wristbands that signify their appreciation for the principal's award, the honor roll, good attendance, student of the month, kindness, and other achievements throughout the academic year. Choose from our extensive collection of wristbands on our website, where you may add your messages or use our pre-designed template.
Lunch Hours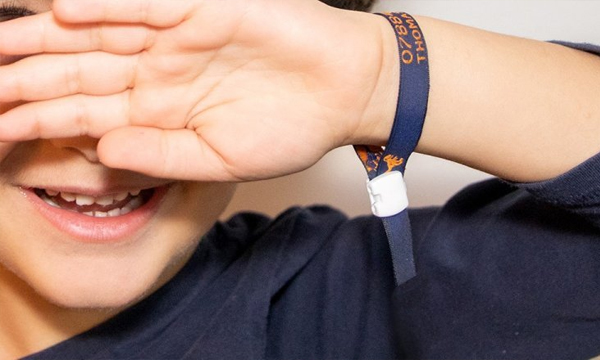 Given that so many children have allergies and health problems, lunchtime can be extremely stressful for the employees. Children's health is the top priority. Kids with particular allergies can be identified using wristbands to secure children's health and security. To make it simple for employees to serve the appropriate meal to kids as they move through the lunch line, each meal option can be connected to a particular color wristband. This is crucial and can expedite things and secure kids from forgetting which lunch they registered for.
Additionally, you can set aside different colored wristbands for certain mealtimes and even utilize changeable data wristbands to run cashless cafeterias and monitor food sales.
Tyvek wristbands are the most widely used accessories for such events. This material is perfect for making wristbands since it is waterproof, stretch-resistant, sturdy, and long-lasting. There can be no cheating or fraud because it cannot be removed without causing damage. It is very simple for the security detail to separate the child who, for example, has a food allergy or any medical condition by using the wristbands to ensure security and identification of the child during lunch hour, making it possible for the staff in the school/university canteen to serve the child's meal according to their needs.
Bus Routes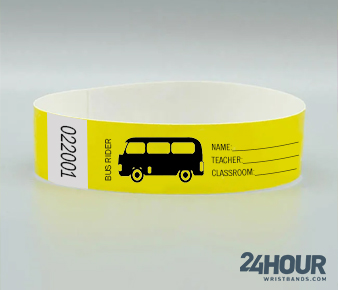 Elementary students who ride the bus may find it challenging to identify which bus routes to board at the start of the school year. They could use school wristbands to identify the right bus and return home safely to alleviate this problem. On their wristband, their school bus contact number may be inscribed, or the school name and each bus may be represented by a different color. Additionally, it simplifies the process for the staff members helping the students.
Using wristbands for more than just event organization and security is possible! Wristbands can be used by schools for a variety of event-related activities, including school security. Using different colored wristbands to designate students' bus routes at school is one of the more inventive ways to use wristbands. It's a low-cost and efficient technique to guarantee that the child arrives at their designated school bus stop and doesn't get lost when traveling home. It can either be utilized during the entire school year or just at the start of the semester to help the child become accustomed to their routines.
Bus bracelets made of Tyvek are a less expensive option to bus control. They cannot be readily unfastened once they are. They can no longer be used after being removed. Excellent if you only have to tell a child which bus to take for a few days. Our bus Tyvek bracelets are ideal for tagging kids when they take the bus to school sports games and field trips since they are carefully made to indicate the school bus ID as well as pick-up and departure hours. These affordable security school bus wristbands, which are available in bulk orders, are unique and custom-made to prevent leaving your child behind.
Carnival and Festival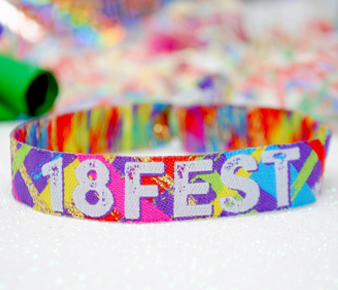 Tickets can also be used as wristbands. Silicone wristbands can also be utilized as a prize for a game at a carnival or festival held at your school. So that children can recall all the fun they had, these bands can be specially made for the carnival or event. Additionally, wristbands with currency tags can be offered to monitor food sales. These might have a lot of tabs, which would be the number of food items they might get.
Used to Define a Cause or School project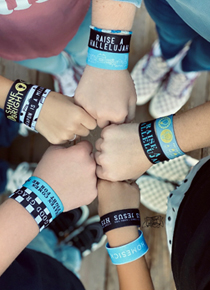 Wristbands can serve as a symbol or indicator for a current school project or cause. It might be to raise money for a community clean-up, a tree-planting drive, or anti-bullying awareness. The bands themselves can be utilized as a component of the school's fundraising materials.
The usage of bands in your student education can excite them and make them feel included. Giving your student team bracelets to wear, which may be as simple as plain color wristbands, when organizing class projects or group work, for instance, fosters inclusivity and serves as a continual reminder that they are a member of a group or team in their class.
Anti-Bullying Wristbands For Schools
Bullying is a serious act that has an impact on the victims' physical, mental, and emotional well-being. An individual endures several behavioral changes and begins functioning in a different way depending on the severity and type of bullying. Unexpectedly, when victims of bullying experience severe abuse, suicide is often the first thought that enters their minds. They become so irritated by the unusual conduct around them that they begin to consider suicide.
You can give the silicone bracelets—which have anti-bullying slogans on them—to your loved ones and attendees of an event. These silicone bracelets can be distributed to students at the school to raise awareness about bullying prevention. These bands can be used to show the victims your support and let them know you are with them. The phrase "Stand Up and Speak Out" might be used to motivate the victims to take action. You can also urge the government to enact anti-bullying legislation since it will make bullies fearful.
Medical Condition Wristbands for Schools
Children who have certain medical issues as well as food allergies are always more likely to get hurt or ill. Serious issues may arise from the time it takes to determine the source of symptoms.
Children who have food allergies run a significant danger in the cafeteria and on field trips. Every day, everyone who works at the school interacts with a large number of kids. It is impossible to recall the specifics of students in every school.
For teachers, parents, and volunteers, silicone food allergy wristbands disclose children's food allergies. They can quickly identify the foods that each child must avoid.
They are informed of illnesses that may create symptoms that need priority care through medical bracelets. With these medical school bracelets, you may write the student's data on the wristband. It is quick and simple to access when needed.
Wristbands For Colleges and Universities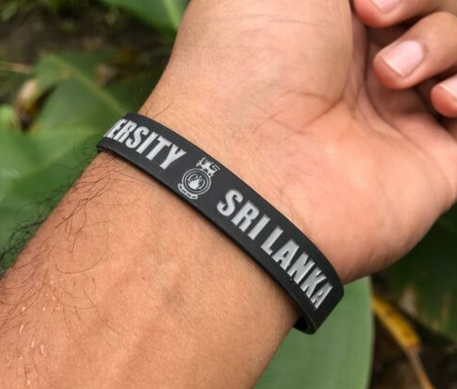 We are available to assist you in smoothly managing the experience of your new students as you prepare ready to welcome them for a few enjoyable weeks. All new college students eagerly anticipate their welcoming weeks when they first enroll. The pleasure of independence, meeting new people, stumbling across the university, and attending a few themed parties?
As event planners, you are concerned with how to manage entry, shorten lines, safeguard venue revenue, and ensure everyone's enjoyment. When it comes to managing their ticketed school events, Student Unions, Clubs, and Universities have found that Fresher's bracelets, particularly fabric bracelets, are a popular option.
Freshmen students may require an additional ticket to enter some university events. Our paper-style or vinyl bands work well for these since they only need to be worn for one evening. They can be tailored to your branding for the evening, have a short turnaround, and are affordable. These school bands, which come in eye-catching colors, are popular choices for events, clubs, and parties all year long in addition to being suitable for freshmen.
Students and teachers adore wearing their fabric bracelets, regardless of the pattern or material they choose, as it helps to foster a sense of community among the freshmen students. Many students preserve them as mementos to recall the enjoyable start to their university careers.
Silicone Wristbands: An Evaluation of Exposure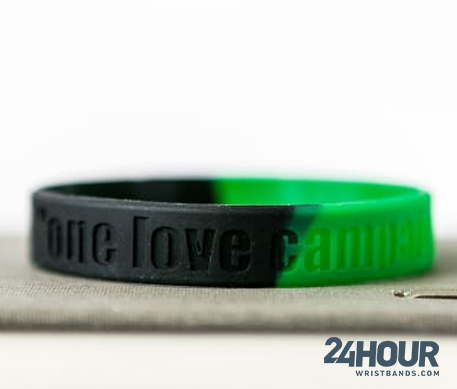 Throughout their lifetime, humans are exposed to a variety of potentially hazardous chemicals. The information on chronic exposure is still limited, even though this issue has been the subject of numerous studies. The ability to continuously track personal exposure to various chemicals via various routes is hence of great importance.
Since the publication of the foundational study, silicone bands have been utilized more frequently to aid in the assessment of human exposure to chemicals since their usage as a wearable sampler provides fresh perspectives on calculating the chemical dangers present in several ambient and occupational settings.
A silicone wristband is one of the newest items in the sector due to the abundance of sampling techniques that are currently available. It was made popular as a low-cost fashion accessory by Lance Armstrong in the middle of the 2000s, and nearly a decade later, scientists became interested in it as a passive sampling tool.
Numerous studies on this topic have been published in a reasonably short time after the initial scholarly study was published. In human exposure assessment studies, silicone wristbands are most frequently used as passive samplers, which transmit data on several human exposure routes.
For DiBP, these evaluation tools appeared to be essentially identical, and to measure exposure, wristbands, and hand wipes were equally effective. Strengths and drawbacks. Our study offers several significant advantages, including the use of a pooled urine sample for the child as opposed to a single-spot urine sample and the collection of numerous paired samples (wristband, hand wipe, house dust, and urine) from each child. The relationships between the wristbands and urinary metabolites for larger molecular weight phthalates and DEHTP were favorable, with DiNP being significantly linked with the molar total of its metabolites (r s =0.24, p0.05).
In the study presented in this article, we provide a novel method of determining bioavailable exposure using silicone wristbands as individual passive samplers. Wristbands made of silicone have many benefits for use in personal exposure research.
It has been demonstrated that prenatal exposure to PAHs has adverse health effects on children. When the data from the air sampling apparatus and the wristbands were reviewed and compared, the researchers discovered that the wristbands produced results that were comparable to those from the more conventional testing techniques.
End Note
For all kinds of settings, custom wristbands offer a wide range of advantages. Bracelets can be used to keep people safe at an event. Because they are so adaptable and are available in a wide range of materials, sizes, and colors, custom wristbands can be used for a wide range of purposes. Not to mention that wristbands may be customized, providing the school or universities the freedom to make them unique for nearly any purpose!
Security is always given top importance when it comes to field trips, sports games, organization events, and any other major school events. Wristbands offer the extra security that may be required as a primary contact and identification. Events can keep track of students using wristbands to control entry, grant special access (faculty and locker rooms), and more. In general, wristbands are a big assist with crowd control access, and wearing school bracelets outside of the classroom can increase interest in the institution.
Your school's students may immediately recognize other groups of the same class or interest group by using colored bracelets, which is especially useful if your school has various classes with distinct names. Design customized bracelets to control entry to sports games, dances, or club parties for high school and college students. To control access as well to student's locker rooms to prevent theft. To strengthen branding and school spirit, including your school's logo, and name, and date. Our personalized bracelets are perfect for clubs hosting special awareness events or fundraising campaigns.
Clubs and student unions frequently give their members and visitors wristbands to identify them. We provide a variety of wristband alternatives to meet your demands, whether it's themed Pirate club nights for new university students or school security event entry. You have full access to our online tools for customization and uploading your artwork. Otherwise, contact us today or just leave a message below.