Are you still deciding on the kind of wristband you should use for your upcoming event? Because all bracelets are flexible and may be tailored to fit your event, it might be difficult to decide which type best meets your needs. However, if you're searching for a wristband that is useful in crowd control, both promotional paper wristbands and vinyl wristbands are the ideal options for your event. For your upcoming event management, paper wristbands and vinyl wristbands are both excellent choices. In this article, we'll give you more information about the bracelets that would be best for the event you're planning.
Vinyl Wristbands Versus Paper Wristbands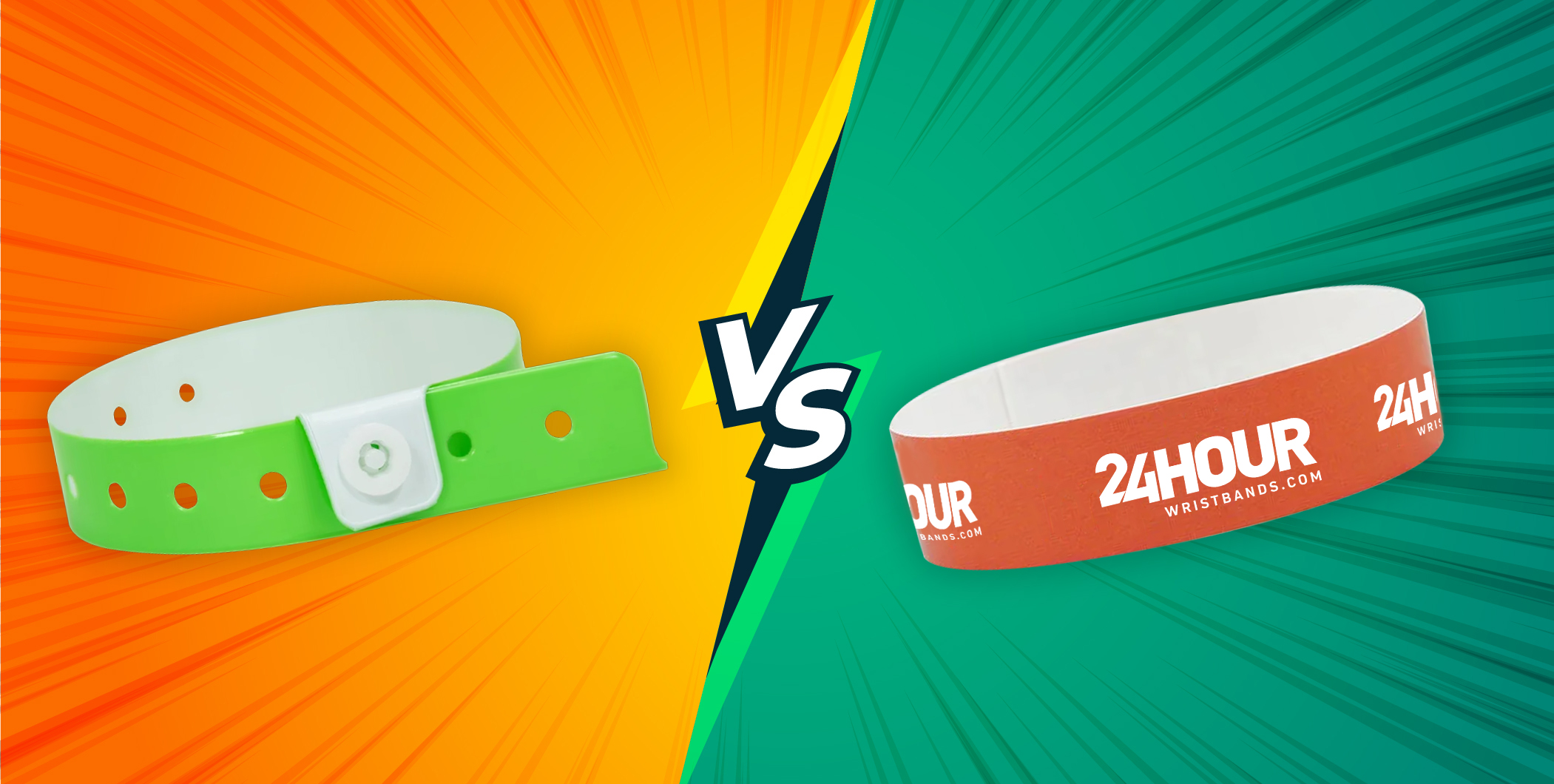 You have to make a lot of choices as you start organizing your events, such as the catering, the location, and the dress code. You should have little trouble selecting the right kind of bracelets for your activity. The wristband's price and level of durability should be factors in your decision. As you choose between custom paper wristbands and custom vinyl wristbands, this article will serve as a guide for you.
For multi-day events, custom vinyl wristbands—also known as plastic wristbands—are advised since they are more comfortable to wear and long-lasting than paper bands. For outdoor events, recreation facilities, sports facilities, trampoline parks, water parks, and other leisure attractions, vinyl wristbands are perfect.
Vinyl wristbands are made to be as durable, waterproof, and comfortable as feasible. Our three-layer design enables them to be comfortably worn on the wrist for up to two weeks. Our security wristbands are made of vinyl and have a locking snap closure that, once closed, cannot be removed. The bracelet may only be removed by being cut after it is fastened.
The best wristbands for events are those made of paper. Compared to cloth wristbands or silicone wristbands, they are less expensive. Many people relate these to Tyvek wristbands. Paper wristbands are cost-effective and practical.
The best choice of custom wristbands for you is still a paper wristband if comfort and attractiveness are your top priorities. The amount of comfort that the custom paper wristband can provide you with is unbeatable. They are incredibly simple to put on the wrist and are lightweight.
Custom paper bracelets are exclusively created from the finest materials, so even if you have extremely sensitive skin, you won't have to worry about developing any rashes from wearing them. These wristbands might be used to get access to a party or a bar for one night only.
Tyvek wristbands are one of the most well-liked varieties. Tyvek wristbands are inexpensive. The bracelets made of Tyvek are tear and water-resistant. They are composed of Tyvek, a DuPont-produced synthetic fiber material. The Tyvek wristbands include "tamper cuts" that will cause them to unravel if someone tries to take them off the wearer and a strong adhesive closing.
To satisfy consumer demand, bracelet manufacturers are coming up with innovative designs. The Tytan Tabless Tyvek wristbands are a brand-new item that is promoted as a healthier substitute for traditional Tyvek bands. Considering that the adhesive liner is still attached to the Tyvek band, it offers a "no mess" design.
Customized Your Wristband for Your Event
No matter what kind of wristband you decide to use for your occasion, personalizing them makes them more interesting and exciting. We take pride in making this procedure simple for you so you can return to organizing crucial elements of your event. On these products, we do provide custom printing, and the amount of printable space is unlimited. If the production period is too long for you and you need the bands for your events right away, we do offer blank stock bracelets available in both products.
To create the ideal wristband, just adhere to these simple instructions!
Step 1: Choose Your Wristbands Style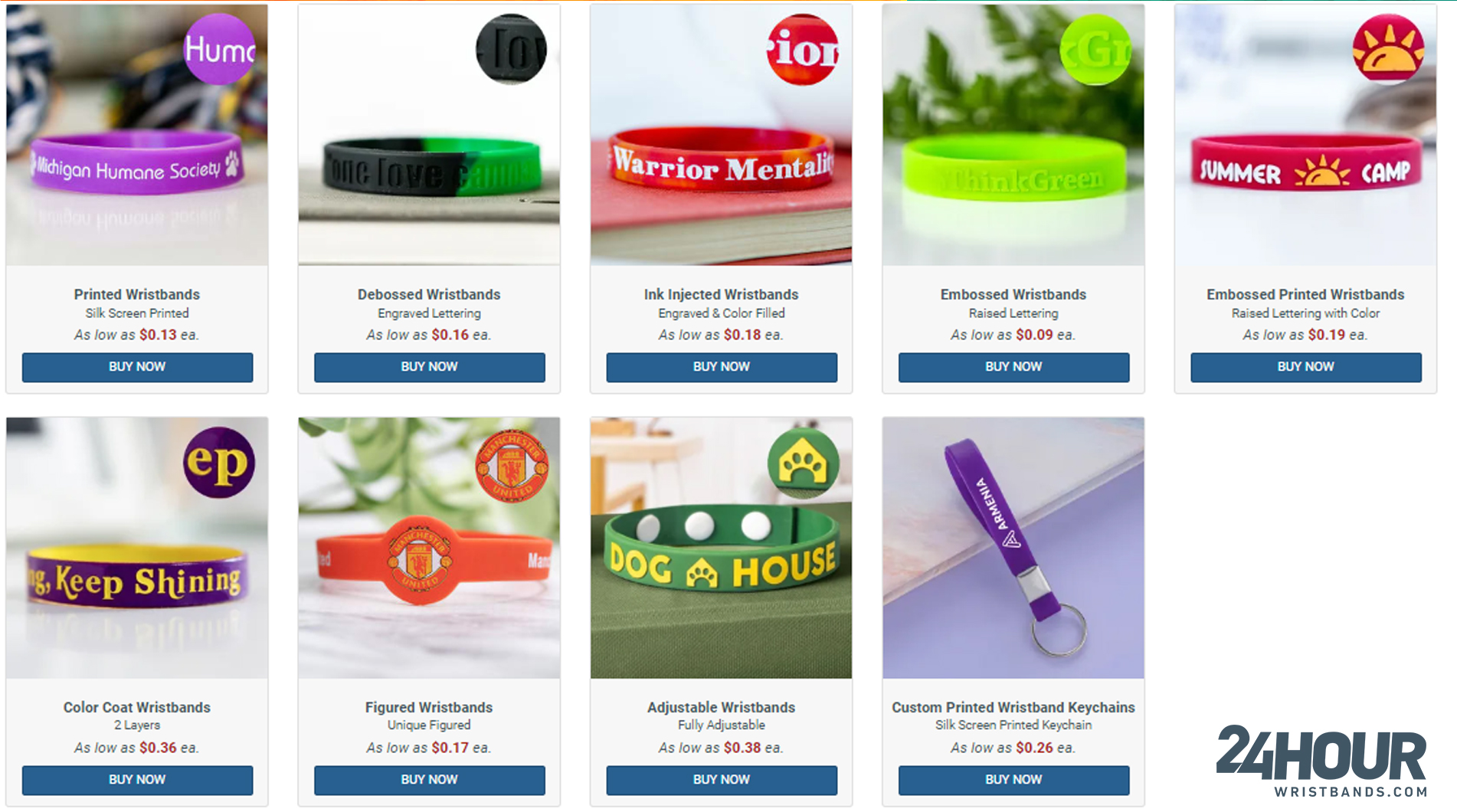 This section will help you determine what design of wristband you are planning to obtain that suit your needs. You have a variety of wristband types that you can select from the website regardless of usage either for short-term use, multi-day use, and long-term use.
Step 2: Choose The Color & Quantity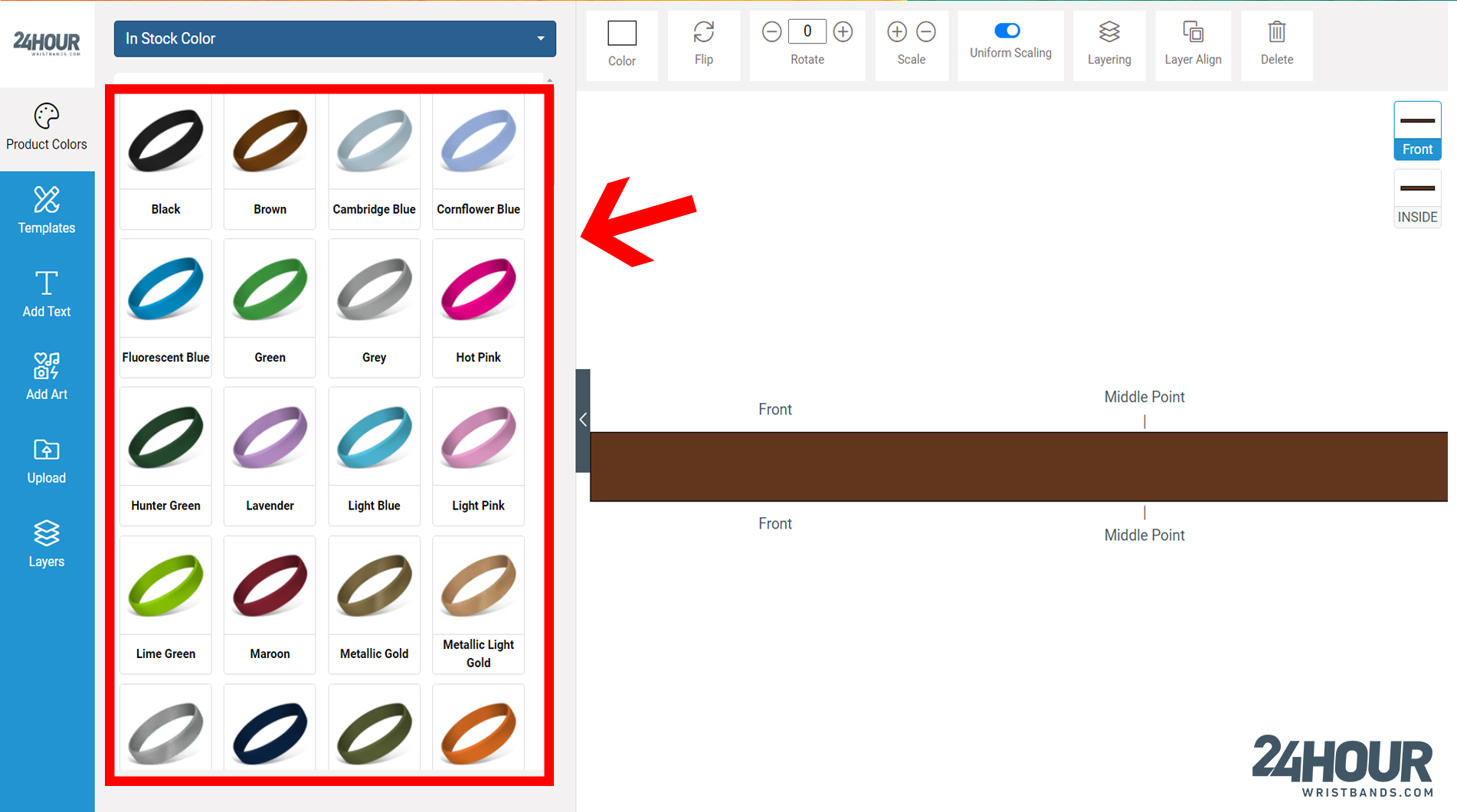 Simply to assist you in visualizing your fantastic design, these preview colors. A later phase will involve choosing colors and quantities. Choose the color of the band and the font used for the imprint. Click Next Step when you are done.
Step 3: Include Graphics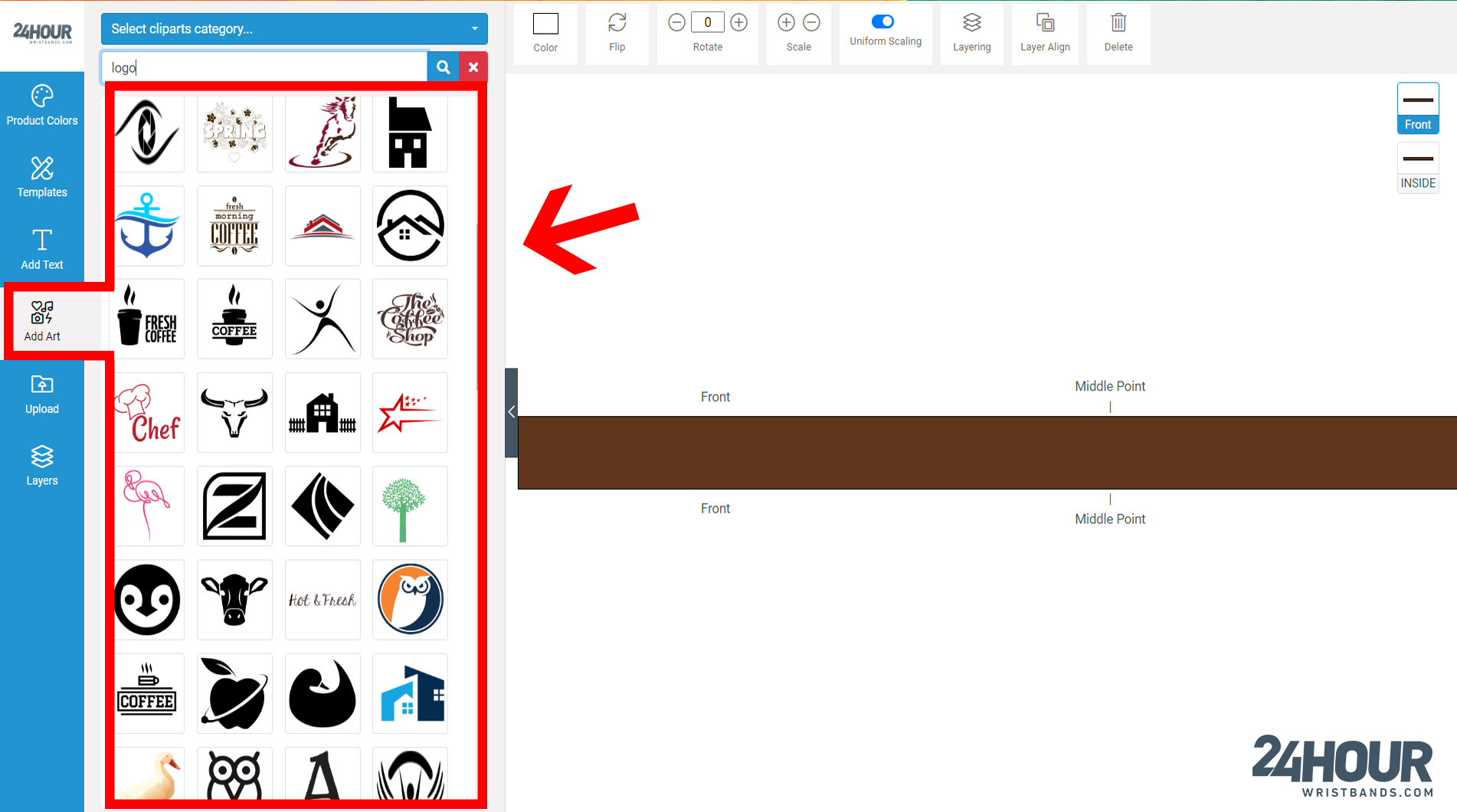 Select Add Graphic to start adding graphics. then select the Upload New Artwork box. However, you may select a piece of free template from our library or upload your own images or company logo. Make sure to browse the dropdown menu to see all of our graphics. Click Next Step once you have finished adding graphics to the wristband.
Step 4: Insert Print Text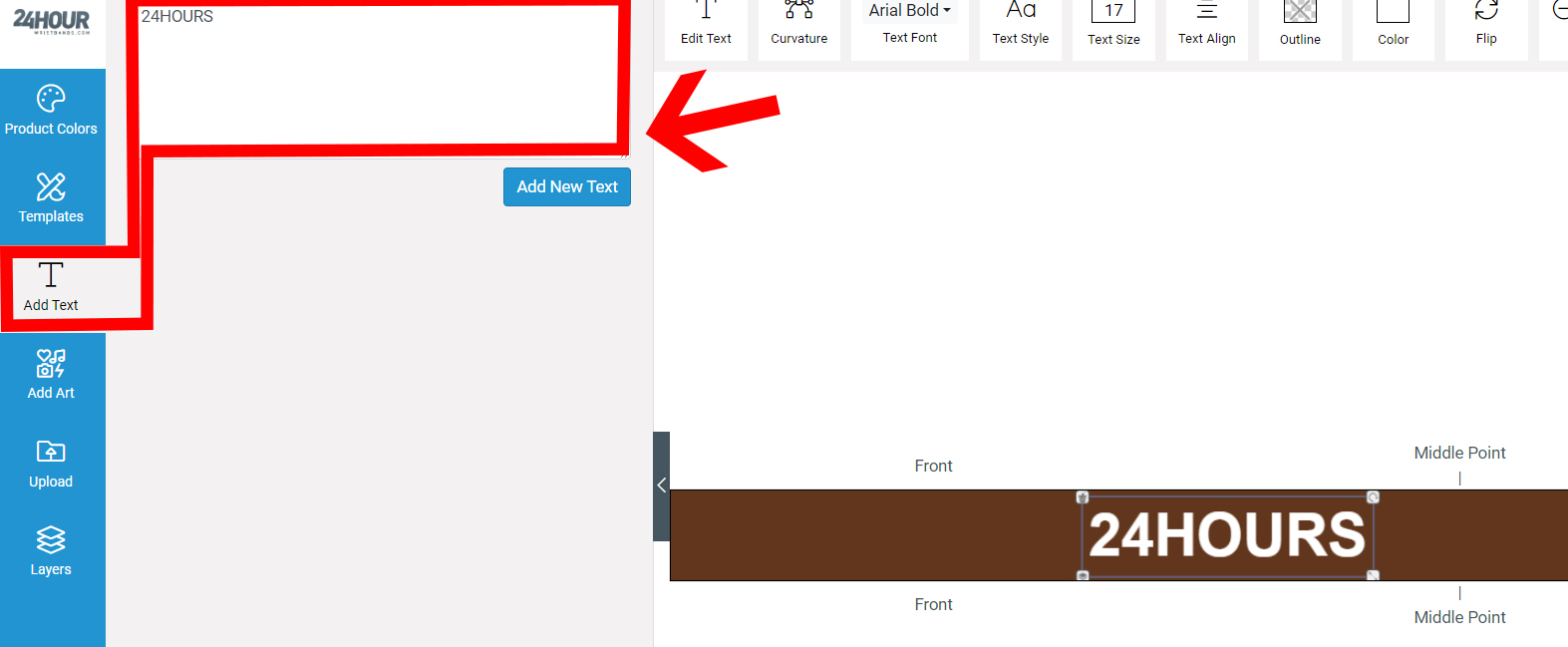 Click Add New Text to get started. You can now play around with various fonts style and font sizes. Remember that by choosing Add New Text once more, you can add additional text boxes. You are welcome to experiment with this to come up with the ideal layout. Make careful to spell check. Our machines will print anything that is handed to them, they cannot proofread for you. Click Next Step when you are done.
Step 5: Complete the Design

Lastly! Give one additional proof of your design. Check the box that says "Finish design" if it looks good. Click Add to Cart after that. You can now choose the precise colors and numbers for your upcoming event. When finished, put your designs in your shopping basket and continue placing your order. As soon as we can, we will start making your wristbands.
Other Wristband Types
Custom wristbands are multipurpose instruments that are employed all around the world and in America, beyond just being eye-catching bracelets. Custom wristbands are a worldwide phenomena that are used in a wide range of industries, including the healthcare, government, and entertainment sectors. Wristbands can now be found in a huge variety of designs, colors, and materials thanks to ongoing technological breakthroughs, giving customers unrivaled degrees of personalization.
Consumers have access to a wide variety of band designs, so it's significant to comprehend the benefits and drawbacks of each material as well as the important choices that must be made regarding size, material, and color. Choosing the color of your wristbands requires significant thought, whether it's for identification or just aesthetic reasons. Below we will discuss the other types of in-stock wristbands available on our website and their functions.
Silicone Wristbands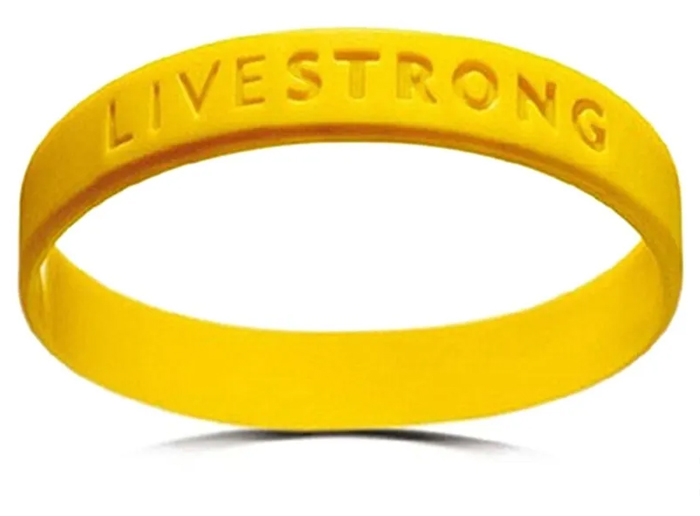 Since the proliferation of yellow "Live Strong" wristbands, these bracelets have gained popularity. Debossed or embossed engraving, as well as silkscreen printing, are options for personalizing these bracelets. The main difference custom silicone wristbands stand out from other sorts primarily because they are durable, long-lasting, water-resistant, and reusable. That's fantastic if the wristband will be kept as a keepsake. However, because wristbands can be shared because they are detachable like a bracelet, they are not a good alternative for entry or access control.
Plastic Wristbands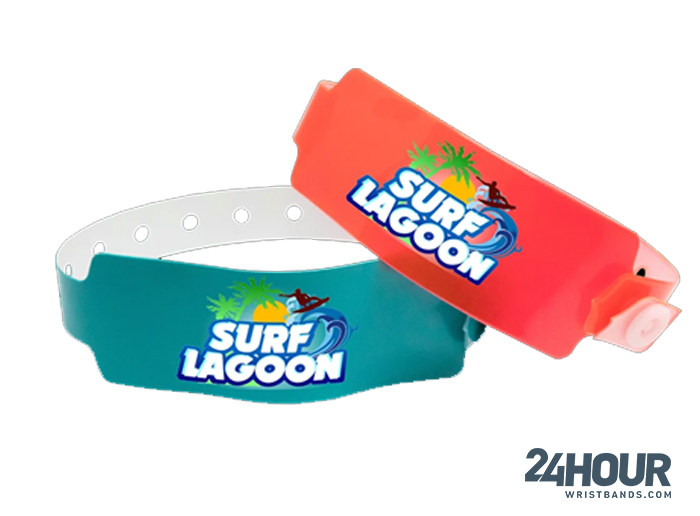 Plastic bracelets are made of laminated, multi-layered plastic. Despite being incredibly durable, they are nevertheless light and cozy. They are water-resistant and have a long lifespan—days or even weeks. Because they can be used for an extended period without needing to be changed, plastic bands are a popular alternative for hotels and campers. The locking plastic snap closures on plastic bracelets make it practically hard to remove them without cutting them off. The guests cannot share their bracelets with anyone who hasn't paid or isn't permitted, which makes it an excellent security feature.
While plastic bracelets are fantastic for multi-days events and significantly less expensive than their vinyl-looking counterparts, vinyl bracelets are soft and comfier.
Cloth Wristbands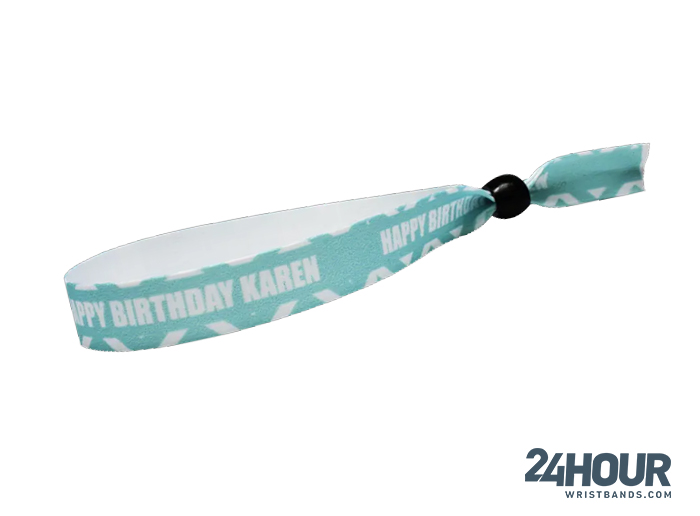 For high-end occasions that are brand aware and not excessively concerned with cutting costs, woven cloth wristbands are fantastic. The most popular option for big occasions is cloth wristbands, which are typically more expensive than most other bands kinds but have several advantages. For a festival on the beach or an occasion that may last multiple days, cloth wristbands would be a fantastic alternative.
The primary distinction between woven cloth bands and printed cloth bracelets is that the latter has a smoother, more satin-like feel, a more polished appearance, and higher graphic clarity due to the sublimation process. Polyester is used to make both woven and printed cloth bands, although printed bracelets have a satin finish.
End Note
Choosing an exact representation of your final custom wristband design has never been simpler thanks to the wide variety of wristband styles that are currently available to customers and the ease with which you can immediately get high-quality mockups utilizing our online design tools. However, it's crucial to carefully evaluate the uses for your wristband and choose the colors, materials, and sizes that are most suitable.
Each wristband design has pros and cons, as well as differing levels of toughness, resistance to damage, waterproofness, and security features—all of which have an impact on cost. Wristbands are an investment, and working with us is the best way to ensure exceptional outcomes, whether you're utilizing them for a significant charity event, marketing initiatives, or just a small social gathering. Contact us now or leave a message below with your details for more information.