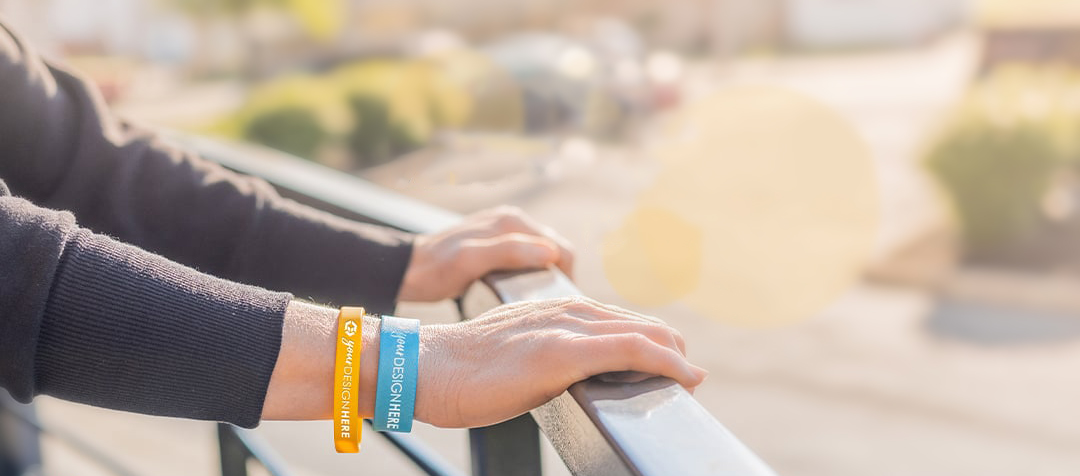 So you've got a cause you're passionate about or an event you'd like to promote. You've created eye-catching posters, shareable social media posts, and possibly even personalized t-shirts to spread the word. But have you considered making your own custom wristbands? Custom wristbands are a low-cost, high-impact way to promote your message and initiate conversations. When people notice the bright color on your wrist, they can't help but wonder what it's for.
This provides you with the ideal opportunity to convey information about your campaign or event. Before you know it, they're so captivated that they want their bracelet to demonstrate their support. With your own wristband, your supporters become walking billboards for your cause.
They're the promotional swag that never runs out. Custom wristbands should be at the top of your list if you're searching for a simple approach to sell or raise funds and take your campaign to the next level. Make sure you have a good knowledge of who your target audience is before you start.
Why Custom Wristbands Are Effective for Campaigns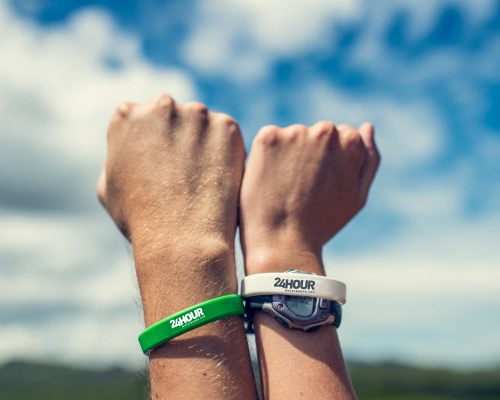 Custom wristbands are a low-cost, high-impact approach to raise awareness for your cause or campaign. Here are some of the reasons:
Wristbands are apparent. People will be intrigued by the bracelet on your wrist. They'll question you about it, allowing you the opportunity to communicate your message. Others will want to show their support by wearing one before you realize it.
They're customizable. You can print any slogan, logo, or call to action on

custom rubber

wristbands to match your

marketing campaigns'

brand and theme. Whether it's a catchy hashtag, web address, or phone number, you choose what will resonate most with your audience.
Event wristbands express one's personality. People that wear one are making a public expression of their ideals and priorities. These types of grassroots activism and word-of-mouth are popular marketing tools. Your supporters become your advocates, organically promoting your

charity events

through their social connections.
They are cost-effective

option

and functional. Wristbands are an

affordable way

of raising awareness and funds. People are usually willing to donate a little money to a worthy cause. The funds can be used to support your

awareness

campaigns' activities and outreach.
Custom wristbands should be an essential component of your campaign toolset if you want to bring your cause to the forefront. Awareness bracelets are an excellent method to start a dialogue, promote your message, and convert supporters into advocates. What exactly are you waiting for? Get out there and start wrist banding your way to success in your fundraising events!
Popular Wristband Styles for Your Campaign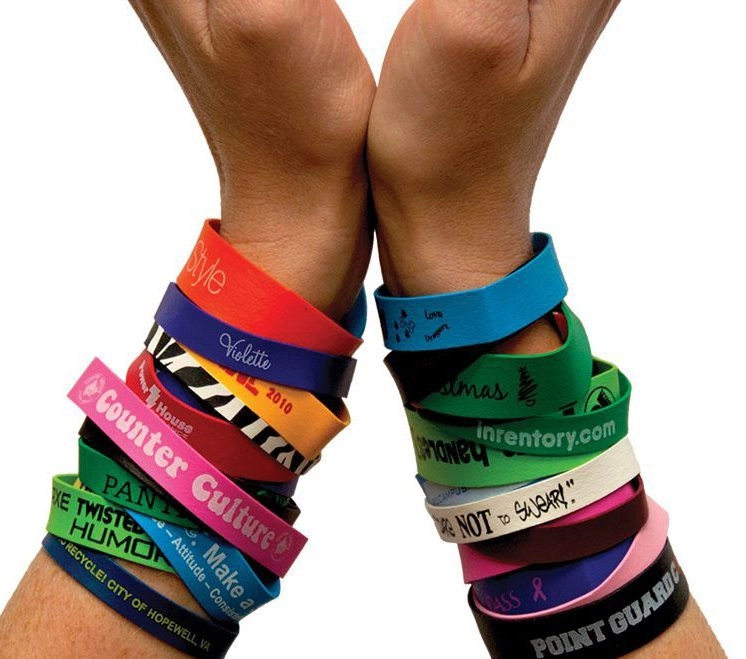 You have many alternatives for fully customizable wristbands for your next event, including custom silicone wristbands, Tyvek wristbands, cloth wristbands, and vinyl or plastic wristbands. The two most common silicone wristbands type are debossed and embossed.
Silicone Wristbands
Debossed Wristbands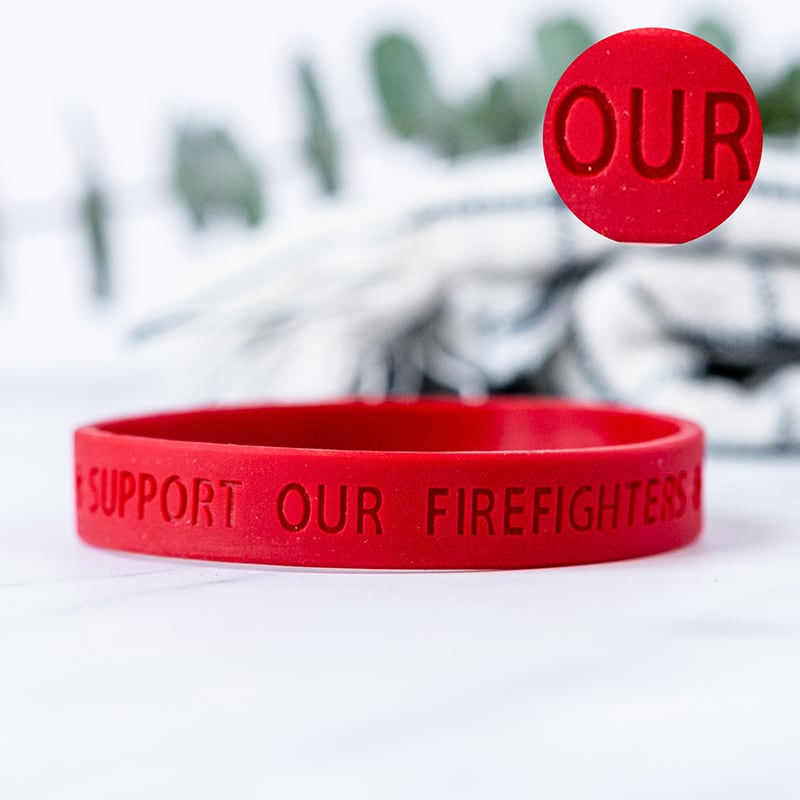 It has the wording or logo pressed into the silicone bands, creating an indented design. This style is modest but eye-catching, and it works well for raising awareness about a cause or organization.
Embossed Wristbands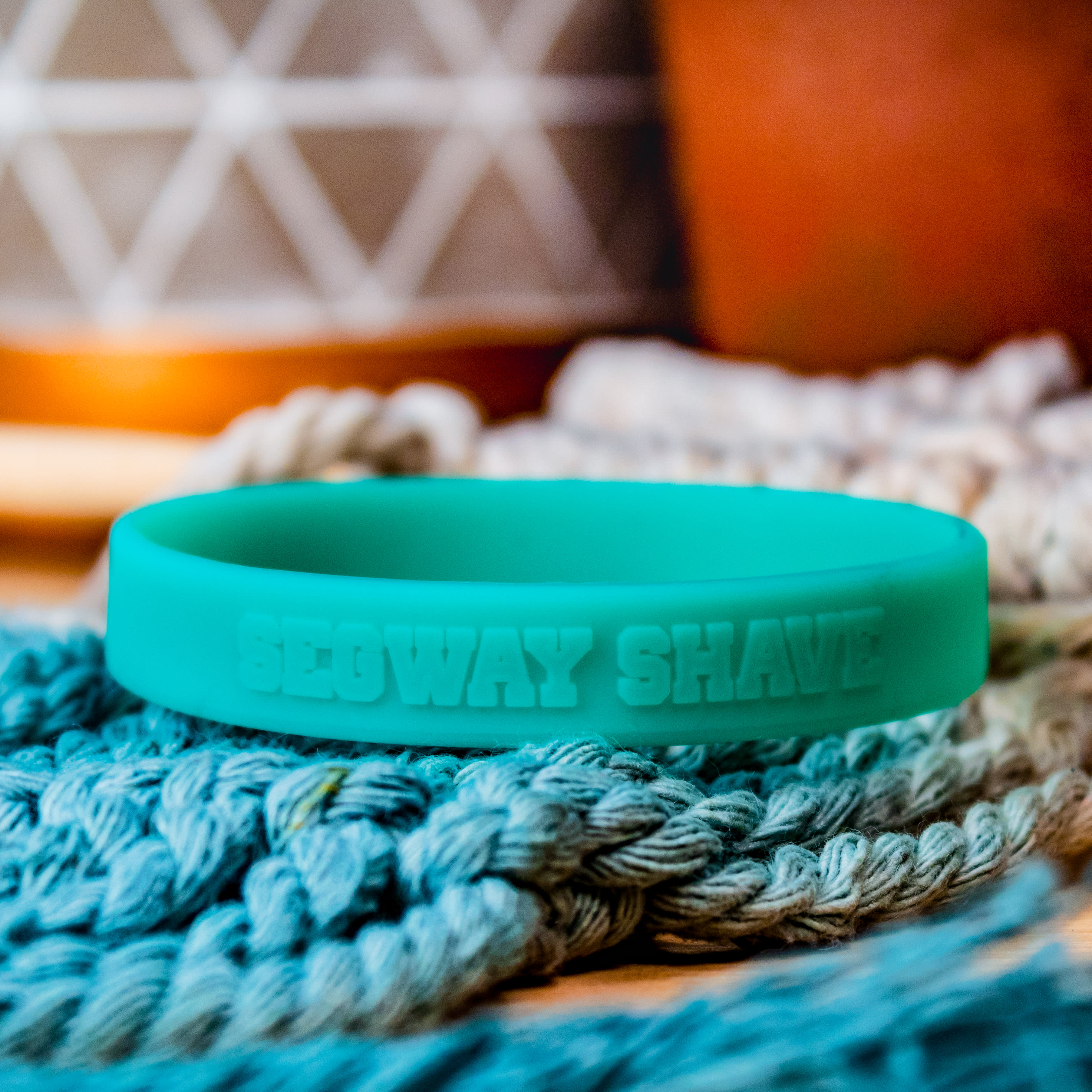 It has the pattern lifted above the surface of the custom wristband, on the other hand, for a 3D look. It also create a bold statement and is great if you want your campaign message or brand to be seen the most.
Silicone wristbands are a terrific method to get your company's message out there in a way that people will appreciate. They are made of long-lasting, durable, brightly-colored silicone. To be successful, any business must spread the word about what they do through silicone wristbands, and promotional materials are a crucial tool for doing so. Promo goods are an affordable means to gain long-term exposure.
Having people wear your customized wristband is also a terrific way to get free advertising. According to research, most people keep promotional things for an average of eight months. Consider how much free promotion you could get if people kept their wristbands for that long.
With the help of silicone wristbands, people can enter events like concerts, movie premieres, theater performances, etc. by showing identification. Another well-liked silicone band addition is a logo, which makes it simple for businesses to distribute personalized wristbands as part of marketing efforts, thereby promoting a business or even a particular service.
Tyvek Wristbands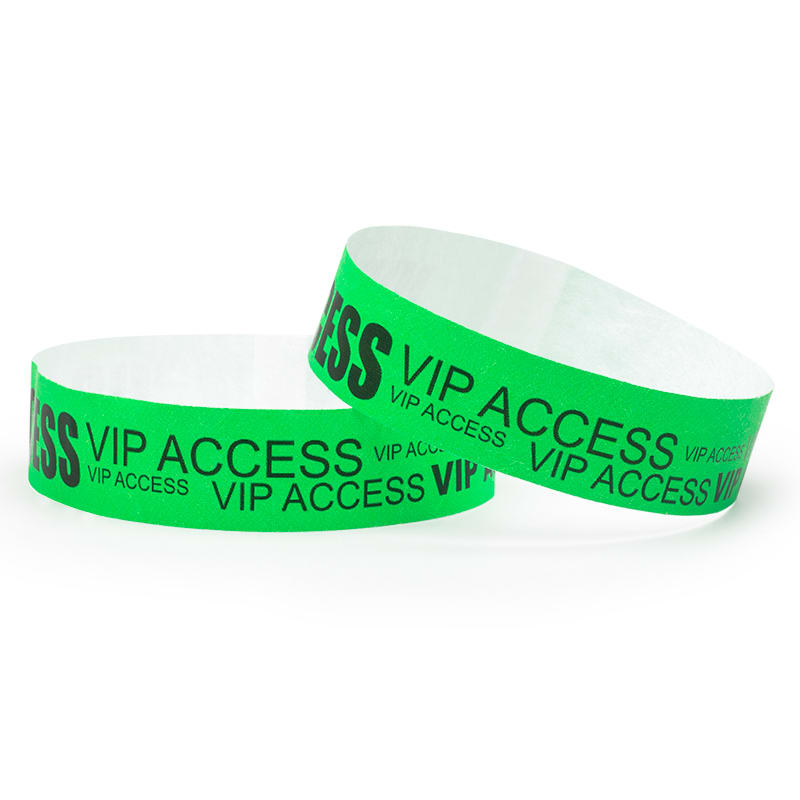 Tyvek wristbands were first seen by the general public in the early 1980s, when they were employed as event markers for special events. Tyvek wristbands are used at major events such as music festivals and concerts to mark distinct sections and help attendees understand which places they are permitted to enter. They are ideal for short-term events because they are waterproof and tear-proof and tough to transport without destroying, giving you extra security.
Even sporting activities like marathons and swimming competitions may rely on this one-of-a-kind material. It will not make the wearer sweat because it is vapor-permeable, unlike many alternatives. This means that it can be worn quite tightly without impeding movement. Furthermore, it will not degrade if it becomes wet from rain or sweat, so there is no fear of participants losing their wristbands.
Tyvek wristbands is also perfect for printing, making it simple for organizations to offer custom wristbands to aid with event planning. Plain wristbands can be simply scribbled on with a marker pen or equivalent for quick event preparation. This allows event organizers to identify guests when they arrive rather than producing wristbands ahead of time.
Cloth Wristbands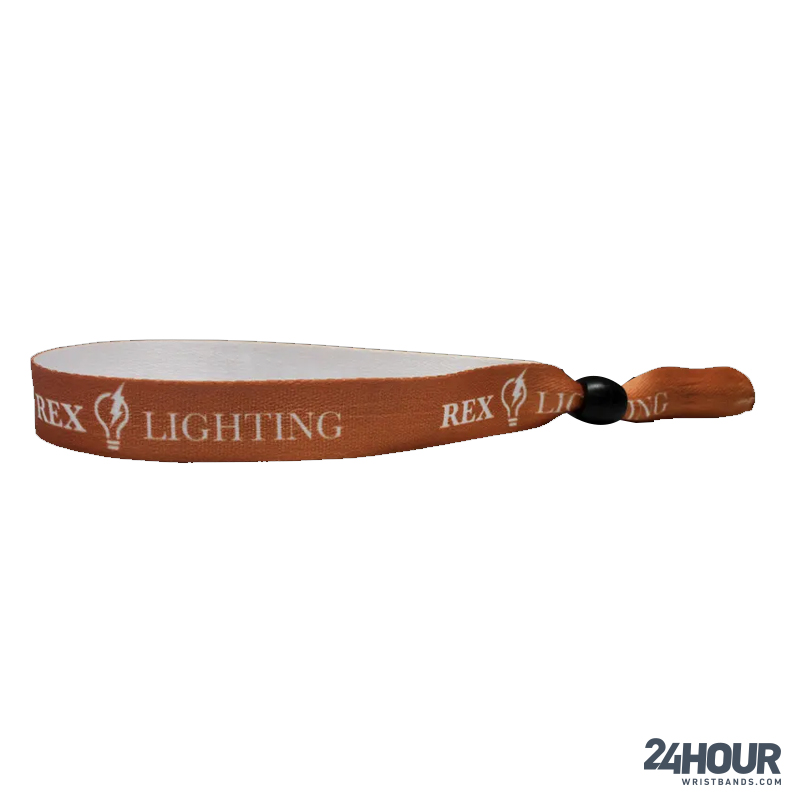 Many people have seen but don't know much about cloth wristbands. We're here to educate you on all of the benefits this wristband has to offer as your wristband specialists. Cloth wristbands provide the following three primary advantages:
Comfortable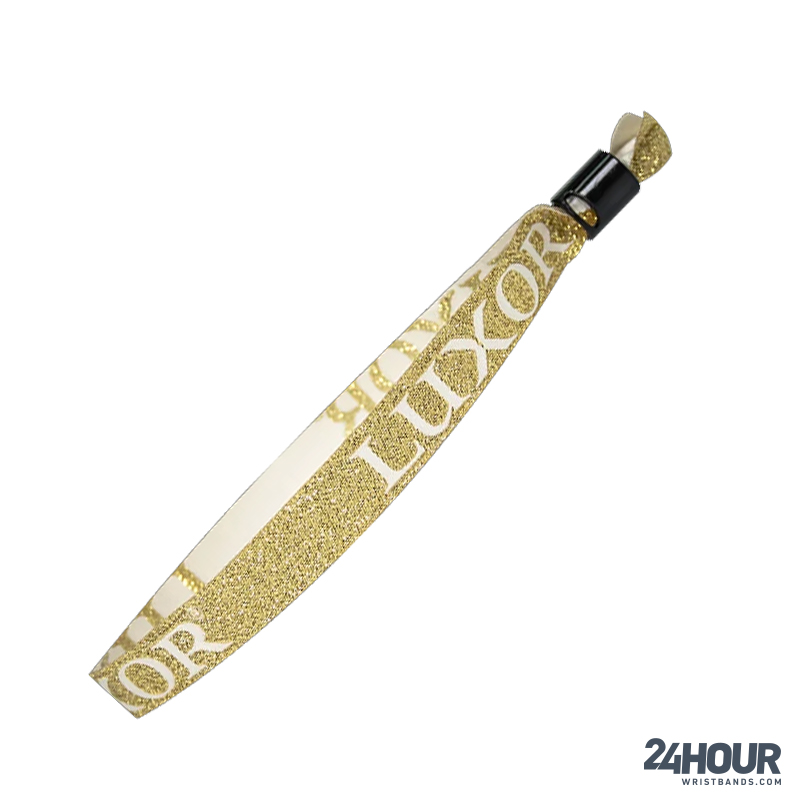 Every cloth band we sell is made of soft, waterproof polyester thread. The smooth, lightweight material ensures no sharp or rough edges scraping on the wrist.
Simple Application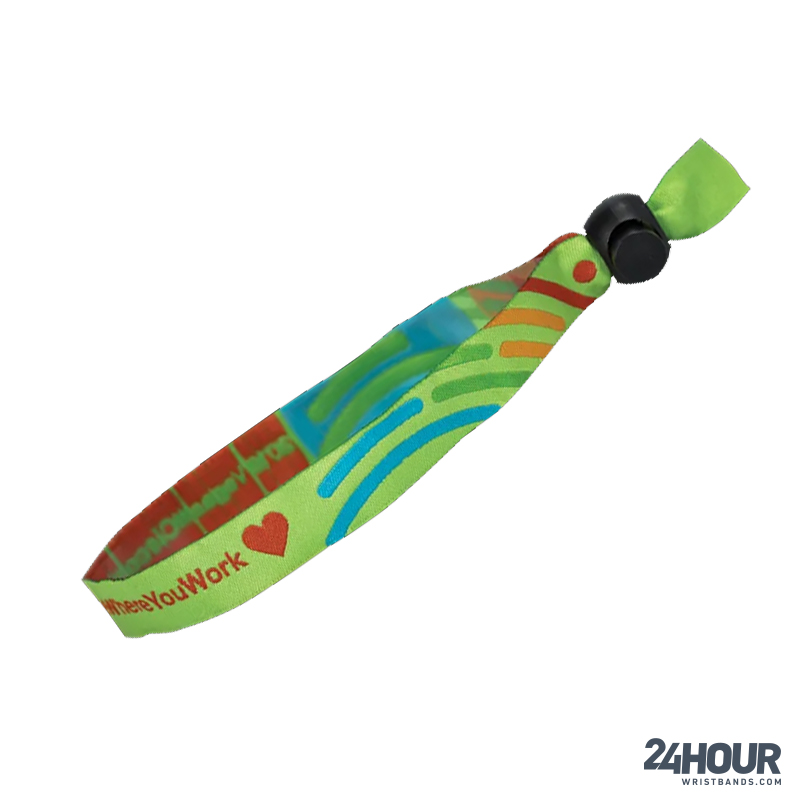 When utilizing a cloth bracelet, there is no need to take the time to set up the wristband with die-cut adhesive or snap closure with a grommet. Simply wrap the cloth band around the wrist and raise the beaded clasp for a tight fit.
Durability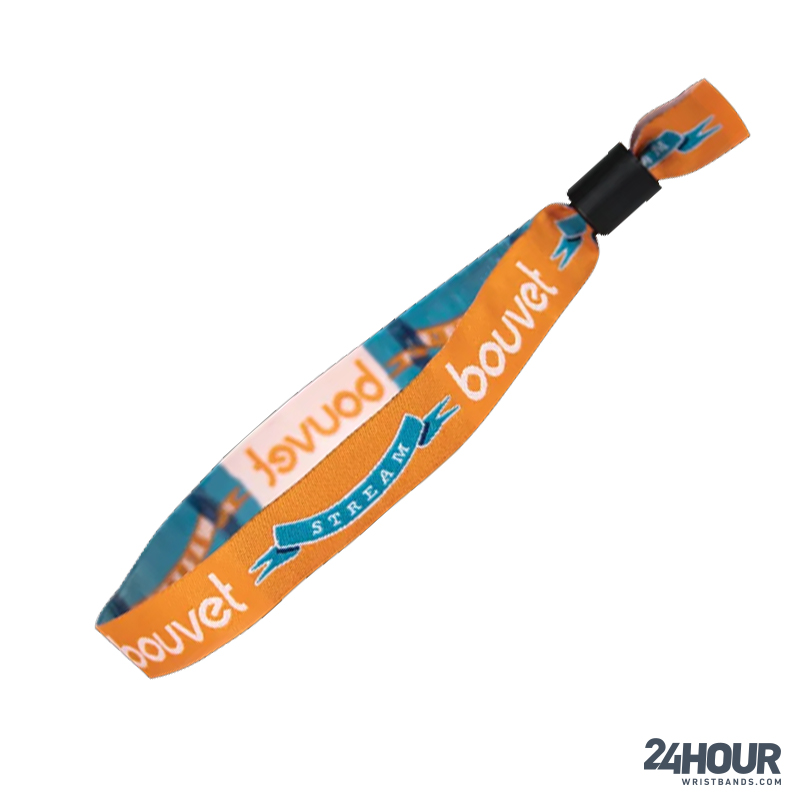 Stretch-resistant, tearing, and water-resistant are not problems for cloth bands. It can survive any test of time and is ideal for multi-day events because the fabric is resistant to heat, rain, and some chemicals.
Plastic Wristbands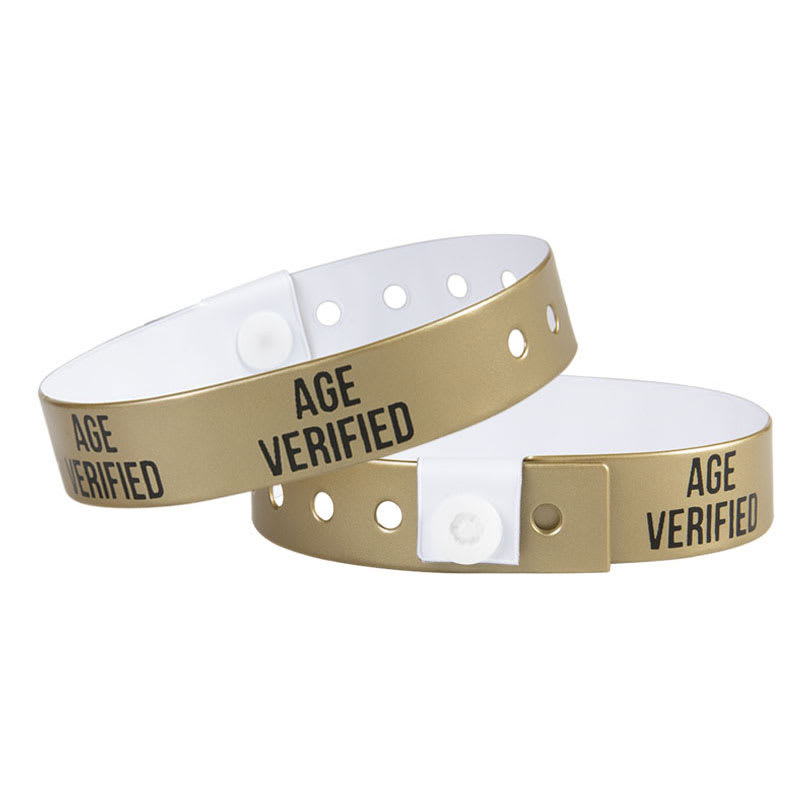 Wristbands made of plastic add another layer of security. Your guests must apply the band by inserting the snap closure through one of the hole punctures and locking it there to fasten the band to the guest's wrist. The band needs to be cut with scissors to be removed. With this extra layer of protection, you can be confident that attendees won't misplace their bracelets while at your event.
For multiple days of uses of our plastic wristbands are excellent. Usage of these is normally advised for occasions lasting up to seven days. However, if they aren't tampered with, they can frequently be utilized for longer. Because they are waterproof and fade-resistant, they are great for both indoor and outdoor activities. Customize your lanyards holographic wristbands now!
Vinyl Wristbands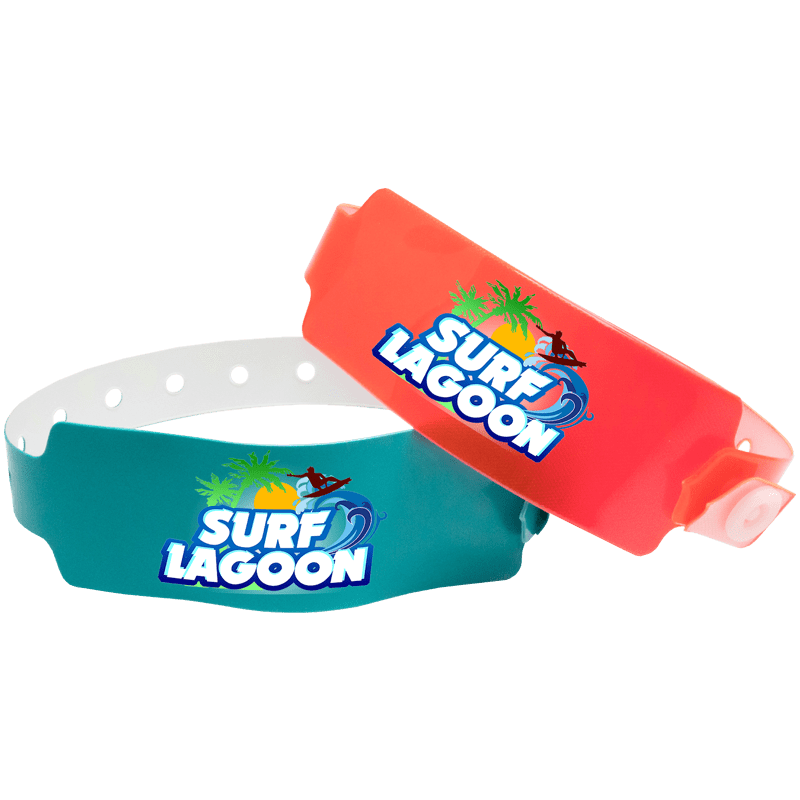 Vinyl wristbands are frequently confused with plastic wristbands. Yes, they are both made of synthetic materials but constructed differently. Because they are made of three layers of vinyl, vinyl wristbands are our most durable product. These are suggested for up to 14 days of prolonged use.
Just like our plastic wristbands, vinyl wristbands are also waterproof, durable, and fade-resistant. However, because they are designed to be worn for up to two weeks, they are extremely comfortable, smooth and increase security. You need not worry about chafing or skin agitation when you carry them.
How to Design Impactful Custom Wristbands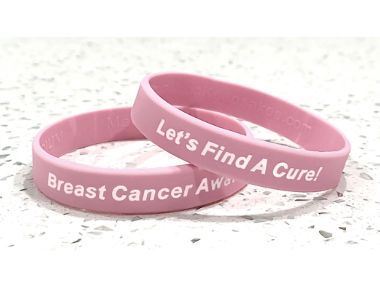 A budget-friendly, simple approach to promote awareness for your charity or cause is using custom-printed wristbands. Consider these suggestions to create custom wristbands that have an impact on your business:
Decide on your message. Choose concise, memorable remarks, logos, or slogans and you can add text to print on your bracelets. Things like "Let's Fight Cancer" and "Hope for the Cure" are simple yet effective. Keep your message inclusive and upbeat.
Pick shades that stand out. Colors that stand out, like red, orange, or green, draw attention and make your message more noticeable. However, you can also select wristband colors that stand for your cause, such as blue for autism awareness or pink for breast cancer awareness.
Choose a material. Rubber and silicone are common, long-lasting materials. Bands made of fabric, such as canvas or terry cloth, are cozy, durable, and environmentally friendly. Think about your spending limit and the expected lifespan of a wristband.
Select optional extras. Additions like this will elevate your customized wristbands to the next level.
A QR code that connects to your online presence on social media
A day to raise anticipation for an upcoming event
A direct exhortation such as "Join the Movement!"
Your customize bands can be an effective material for sharing your intent to your target audience and energizing your supporters by giving the design some attention. These bands, donned by fervent supporters, and customers not only bring attention to your vital cause but can spark significant change.
FAQ: Custom Wristbands for Your Campaign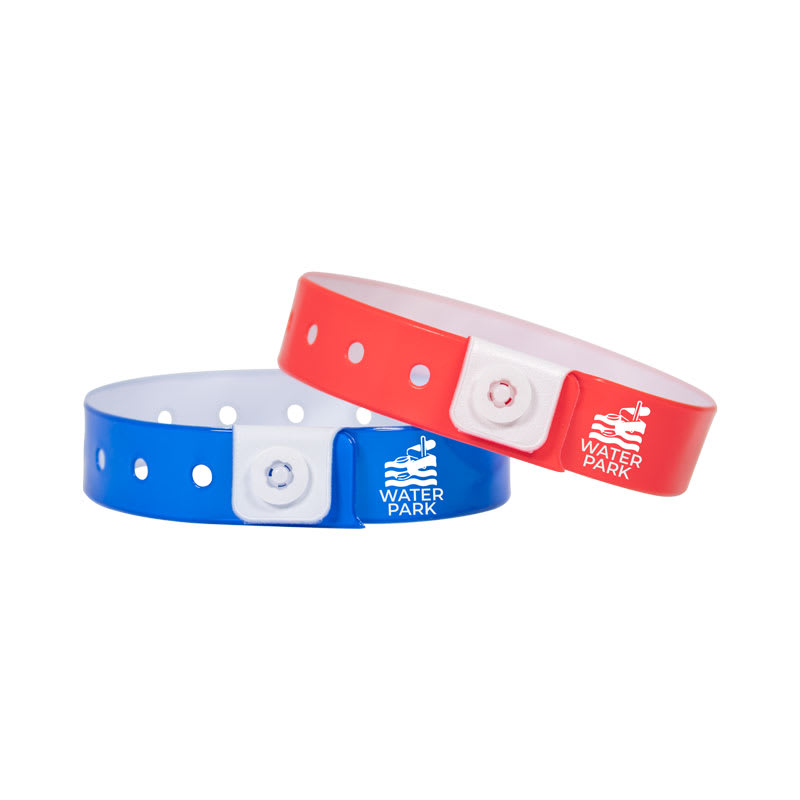 A wristband with your logo on them is a fantastic way to boost support and publicity for your cause. The following are some typical queries regarding the use of custom bracelets:
Are Wristbands Effective for Campaigns?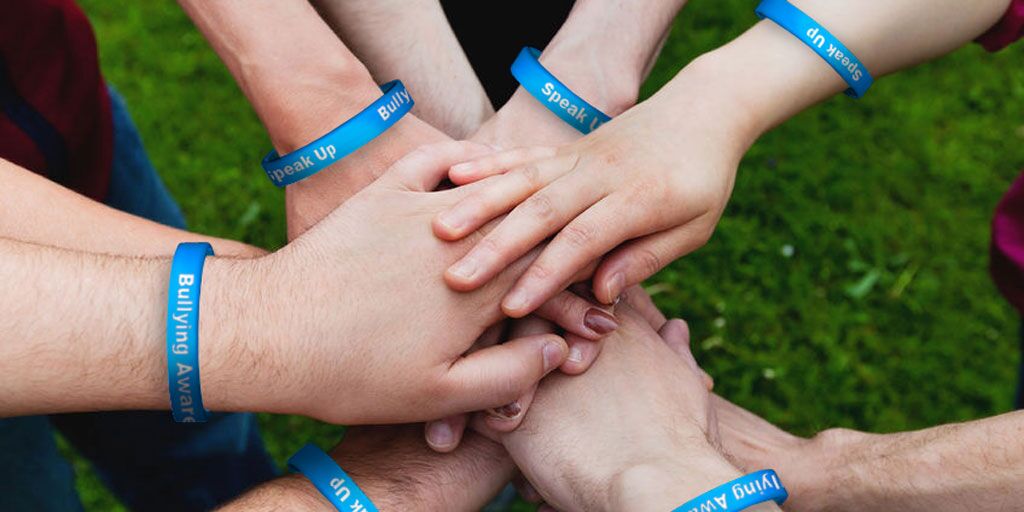 Absolutely, Wristbands are an affordable approach to promoting awareness and morale. Wrist-bands are a popular way for customers to support worthy causes. Giving away free custom wristbands is a simple method to increase business or campaign participation.
What Details Should Appear on the Wristbands?
Keep your phrase concise and powerful. The wristband ought to show:
Name of your campaigns, logos, or taglines
A rallying call (such as "Support the Cause!")
Name of your business or campaign

A hashtag or business website where users may find out more
Where Can I Distribute Wristbands?
Anywhere your target audience hangs around. Several possibilities are:
Public events/Market Places
Schools and colleges
Sacred Spaces
Local Companies
Fundraisers
Bracelets are highly adaptable promotional items that you can distribute or sell at a range of locations. Your campaign will be more visible the more bracelets you hand out.
Conclusion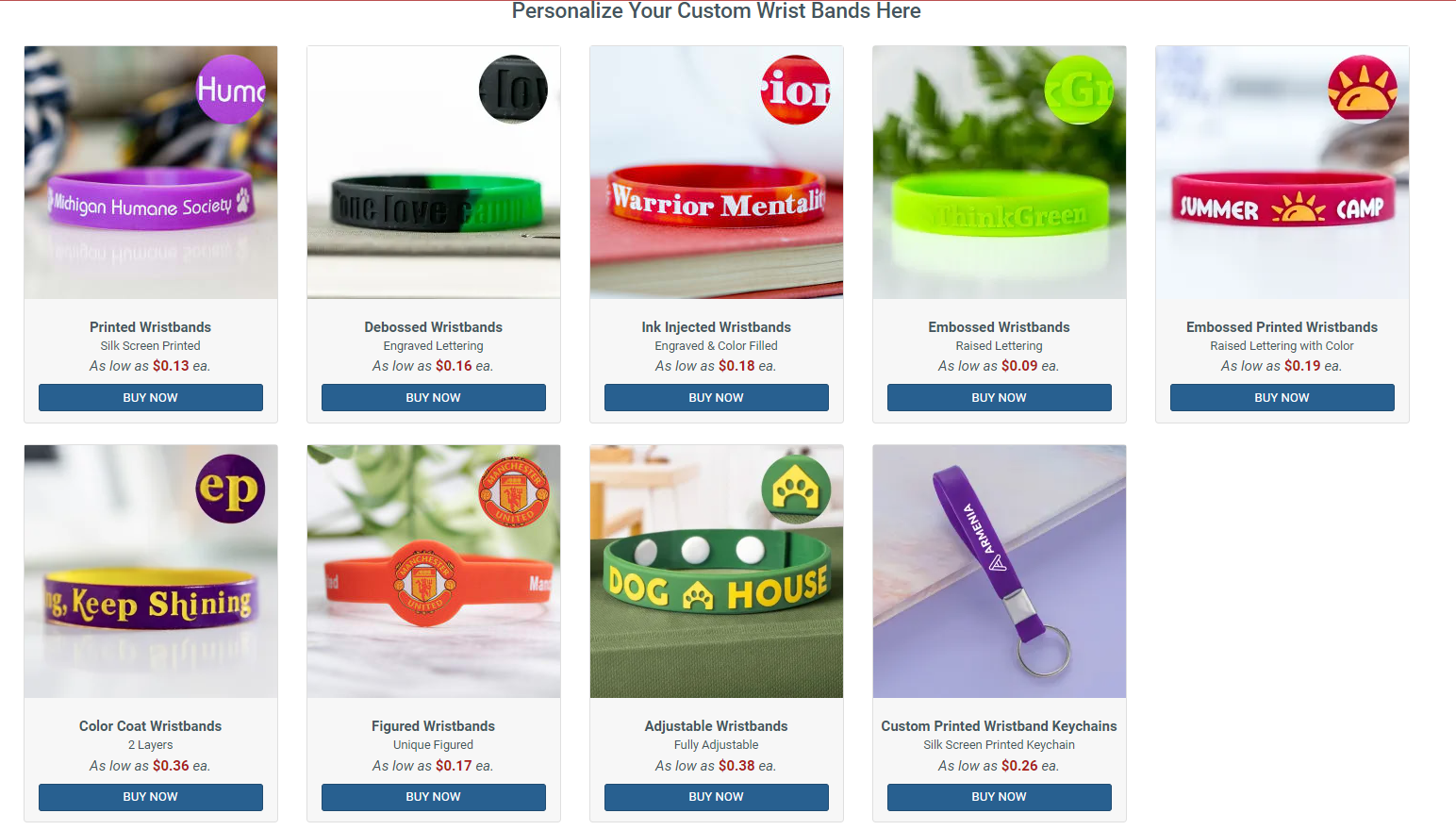 Custom bracelets are very noticeable and a great way to start a discussion. Be ready for inquiries on your campaign. Prepare a brief "elevator pitch" to communicate your objective and main points. These natural exchanges offer an opportunity to connect with prospective new supporters and spread information.
In the end, a customized wristband is a simple, practical strategy to support any campaign or event. You can use them to communicate your ideas, create a sense of community, and initiate important discussions. When used properly, a wristband can be a simple but effective tool to further your efforts. They are also excellent for identification and security needs.
Contact Us Today
Call us at 1-855-711-4467, visit our website at https://24hourwristbands.com, or send us a note below, and we'll be pleased to discuss your needs and offer custom wristband options and prices that meet your budget needs. We provide the most competitive discounts in the market. Shop Now!