Tie-Dye 5.4 Oz., 100% Cotton Tie-Dyed T-Shirt
SKU# BA_CD100
| Qty | 1 | 3 | 6 | 10 | 12 | 24 | 36 | 48 | 72 | 144 | 288 | 576 | 1008 | 2016 |
| --- | --- | --- | --- | --- | --- | --- | --- | --- | --- | --- | --- | --- | --- | --- |
| White | 41.14 | 34.53 | 28.79 | 22.19 | 11.80 | 11.69 | 11.58 | 11.47 | 11.37 | 11.26 | 11.15 | 11.04 | 10.93 | 10.83 |
| Color | 42.76 | 37.89 | 32.04 | 25.55 | 14.94 | 12.56 | 12.45 | 12.02 | 11.80 | 11.58 | 11.15 | 11.04 | 10.93 | 10.83 |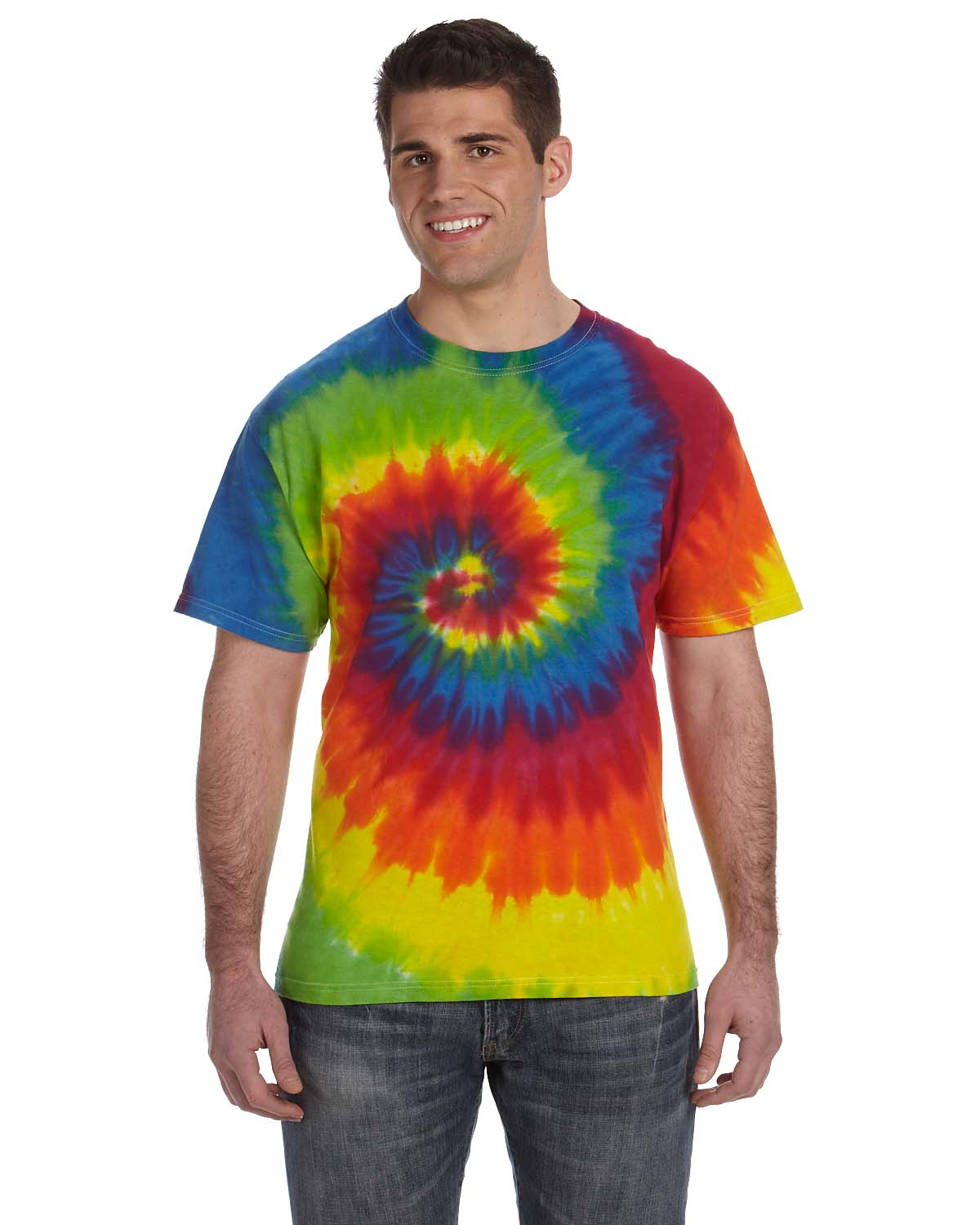 Introducing our best-selling Cotton Tie-Dyed T-Shirts, made of 100 percent smooth and silky cotton.
These tees are hand-dyed in the United States, and no two are precisely same, giving each one a distinct look!
For extra comfort, these tees include double-needle stitching throughout.
They have a seamless rib around the neck and are shoulder-to-shoulder taped.
It is strongly advised to wash these shirts separately from your usual tees.
Choose your ideal color combination and personalize it with the ideal logos and artworks for maximum brand exposure.
Country of Origin
Imported
Maximum Embroidered Stitch Count
11,000 Stitches
Print Method
Product Color:
Quantity
How would you like to order?