Custom Foam Hands & Foam Fingers
Custom Printed Foam Hands| Promotional Foam Fingers | Personalized Foam Mitts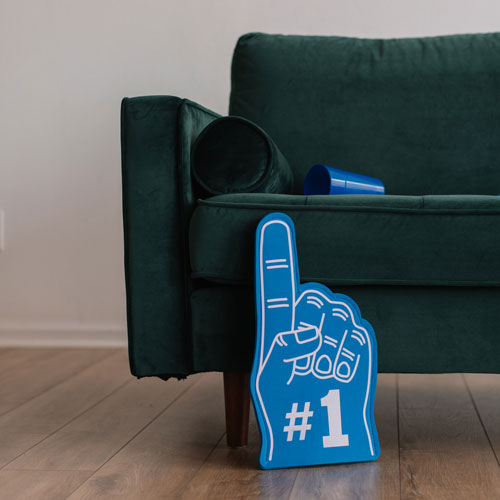 Custom foam hands are a great way to celebrate your school and or club at large sporting events or gatherings. We offer a fun selection of foam hands in various quantities and delivery times.
Frequently Asked Questions
What is the minimum order quantity?
Each product page reflects the minimum order. We try to make sure we keep this number as low as possible so that anybody can order our custom foam hands.
How long will it take to ship my order?
Our production time is typically 5-7 days. We do offer quick turnaround times for a rush fee.
Ground Shipping ranges from $15-$30 depending on quantity. Rush Shipping is also available for a fee.