As Thanksgiving approaches, it's time to express gratitude to the hosts who open their homes and hearts to create memorable celebrations. While expressing thanks is customary, presenting customized Thanksgiving gifts adds a personal touch that truly shows appreciation.
Thanksgiving is a time to reflect on the blessings in our lives and acknowledge the efforts of those who make the holiday special. Offering a unique and customized Thanksgiving gift demonstrates the effort and thought put into selecting something that resonates with the host's personality and interests, going beyond the traditional tokens of appreciation.
When we receive a personalized gift, we feel a deep emotional connection to the giver. By customizing a present for the Thanksgiving party host, you are not only making them feel special but also forging a bond that strengthens your relationship. Personalized gift giving also conveys that you are grateful for the hard work the hostess is undertaking to celebrate at their house. The host will appreciate the time and effort taken to choose a gift that reflects their individuality.
The Impact of Customized Gifts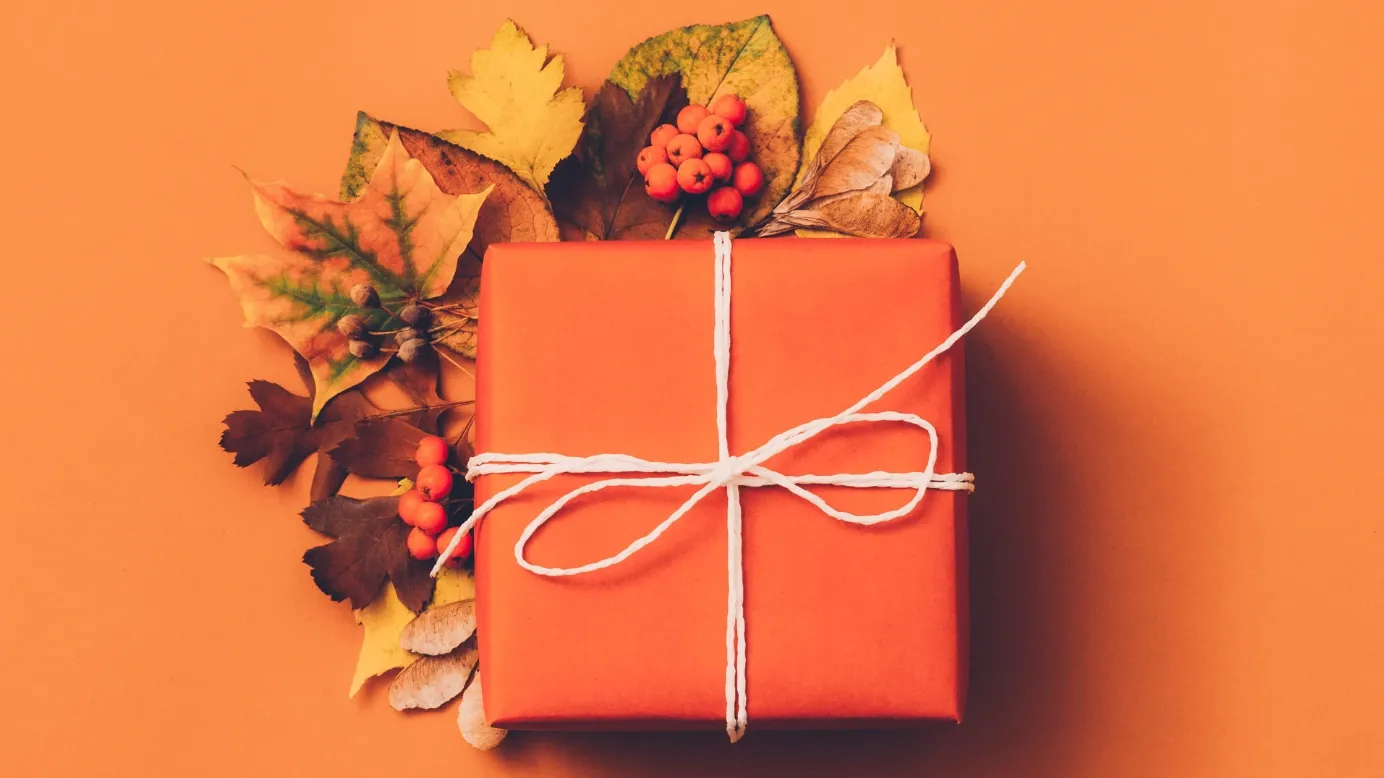 Making Memories Last
Unlike generic presents, customized Thanksgiving gifts have the ability to make lasting memories. Every time the host sees or uses the gift, they will be reminded of the special Thanksgiving celebration and the appreciation they received. These thoughtful gestures have the power to enhance the joy and warmth associated with the holiday in the host's heart.
Stand Out from Generic Hostess Gift
In a sea of standard gifts, a personalized Thanksgiving gift stands out as unique and memorable. By customizing your gift, you ensure it won't get lost or forgotten amidst the traditional offerings. The Thanksgiving party host will cherish your thoughtful gesture and remember it long after the festivities have ended.
Choosing the Perfect Gift Set
Consider Their Interests
To find the ideal customized gift, consider the host's interests and hobbies. For example, a custom wine label for a wine connoisseur can be a simple, cost effective way to make someone's day. Tailoring the gift to their hobbies and passions adds an extra layer of significance.
Reflect on Shared Experiences
Think about shared experiences or inside jokes you have with the host. Incorporating these elements into the customized gift will make it even more meaningful. Whether it's a personalized photo album capturing precious memories or a custom-made piece of art inspired by a shared adventure, the host will feel touched by the effort to create a gift that resonates with their personal history.
We have put together some uncommon goods, other than cake stand or charcuterie board, etc for you to get a head start on your hostess gift this holiday season.
Custom Apron: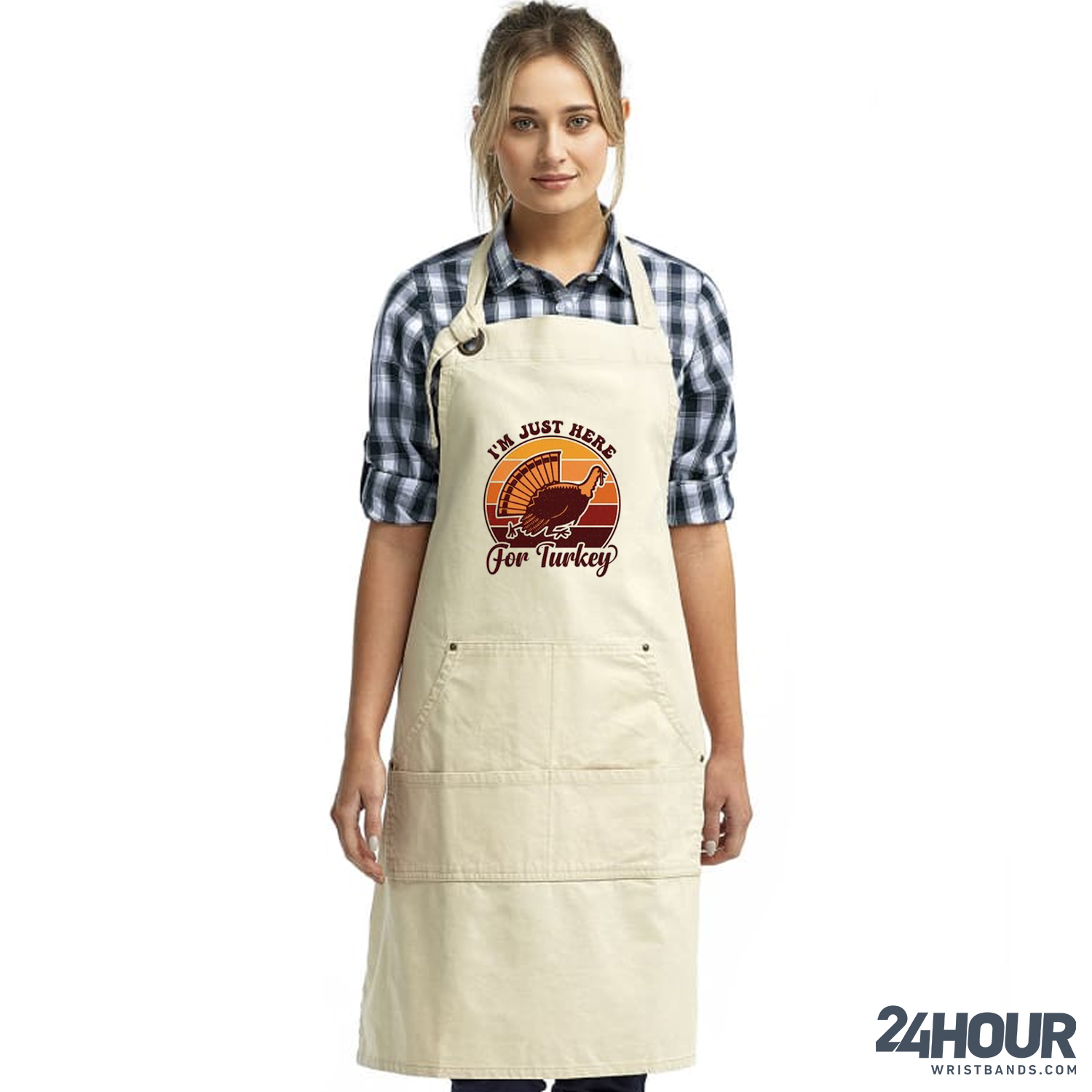 Whether your host is an experienced chef or someone who rarely steps into the kitchen, an apron is a practical and considerate Thanksgiving gift that can be enjoyed by all. Aprons can appeal to a nostalgic memory of the host of their parents or grandparents wearing them for chores. The possibility of customizing an apron is endless. It is also a gift that is useful for the year round. Whether it is a backyard barbeque party or a small gathering, the host can keep using it for many years to come. 
Personalization
 You can have the host's name, a Thanksgiving-themed message, print a cornucopia or even a special design or pattern that reflects their interests or style. You could also print pumpkin shape graphics, fall foliage, charcuterie board, coffee, food, wine, autumn themed basket and many more. This personalization shows that you put thought and effort into the gift.
Practicality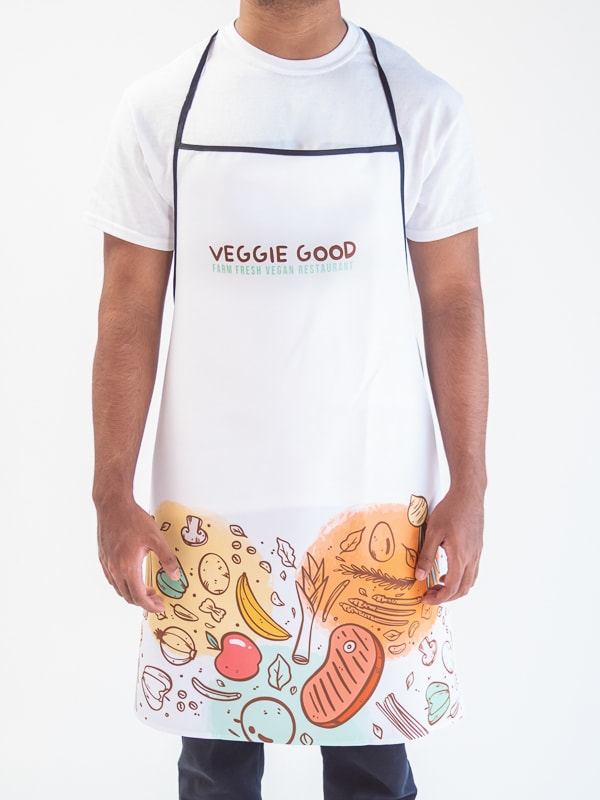 Thanksgiving is a time when hosts often spend hours in the kitchen preparing a feast for their guests. A high-quality apron not only helps protect their clothing from spills and stains but also adds a touch of elegance and functionality to their cooking attire.
Thoughtfulness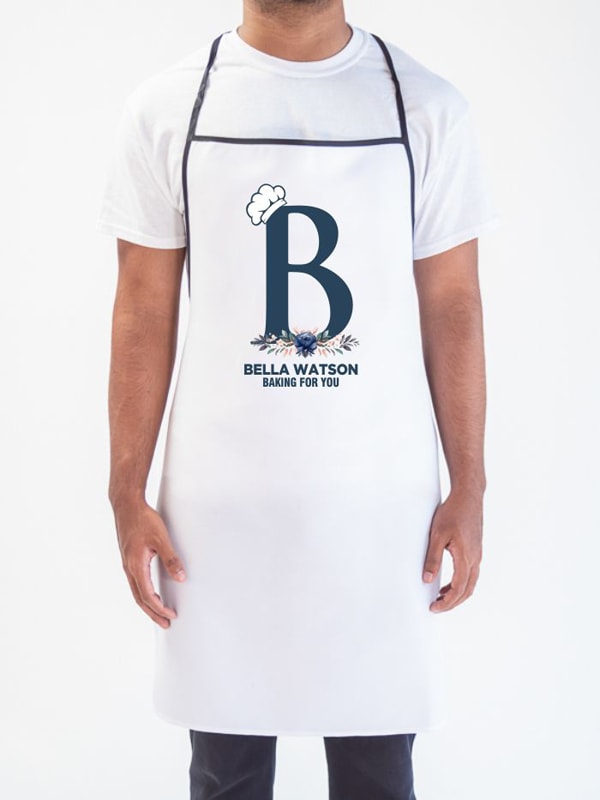 Giving a custom apron as a Thanksgiving host gift shows that you appreciate the host's efforts and hospitality. It's a thoughtful gesture that acknowledges the hard work that goes into hosting a Thanksgiving gathering.
Custom Dinner Napkins: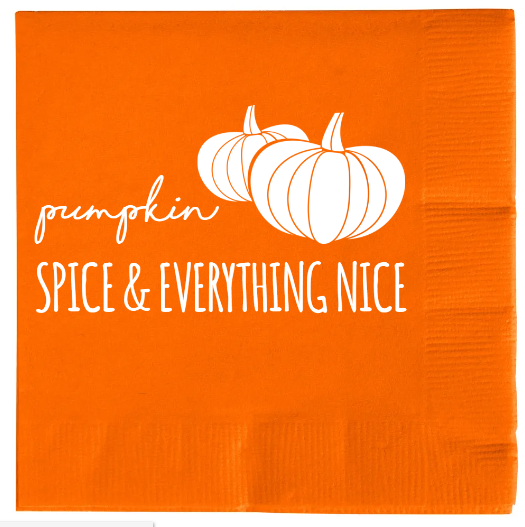 Personalized napkins have the capacity to turn an ordinary Thanksgiving dinner into extraordinary; despite seeming like a small detail for any occasion. Custom fall napkins are the perfect way to add a personal touch to your Thanksgiving gift. They are not only practical to clean drops and spills, catch crumbs, but also highlights your personal style and uniqueness. 
Beyond aesthetics, napkins serve a practical purpose. They provide guests with a convenient way to clean hands and mouths during meals, ensuring a comfortable dining experience. They also protect the host's dinner table or coffee table from spillage.
Personal Touch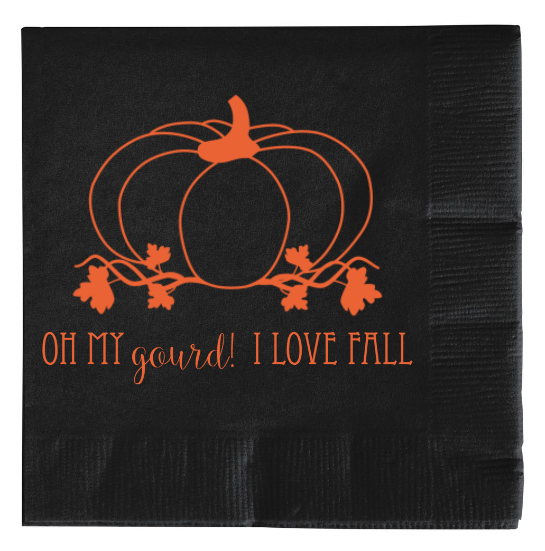 Customized napkins can be tailored to the host's preferences or Thanksgiving theme. You can add a personal message, the host's name, or even a design that reflects the occasion, making it a meaningful and heartfelt gift. You have the freedom to choose from various napkin materials, colors, and sizes to design a unique gift that suits the host's style and preferences.
Practicality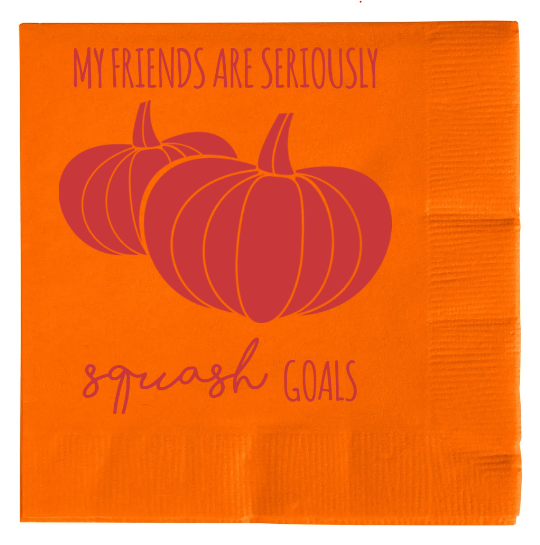 Dinner napkins are a practical and essential item for Thanksgiving dinner. Giving custom napkins not only adds a personal touch but also provides a useful item that the host can use during the meal.
Decorative Element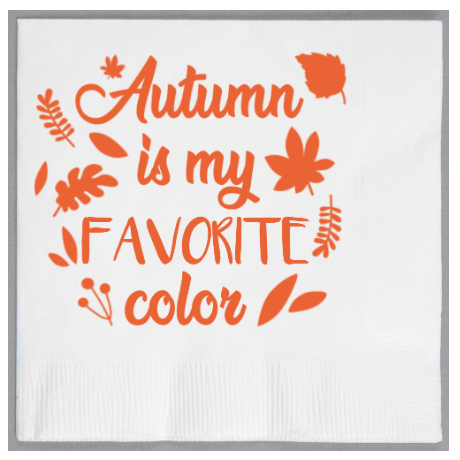 Custom napkins can be a decorative addition to the Thanksgiving table. They can complement the overall table setting and enhance the visual appeal of the dining area.
Unique and personalized napkins can be a conversation starter among guests, allowing the host to share the story behind the custom design or message, creating a more engaging and memorable dining experience.
Custom Mason Jars: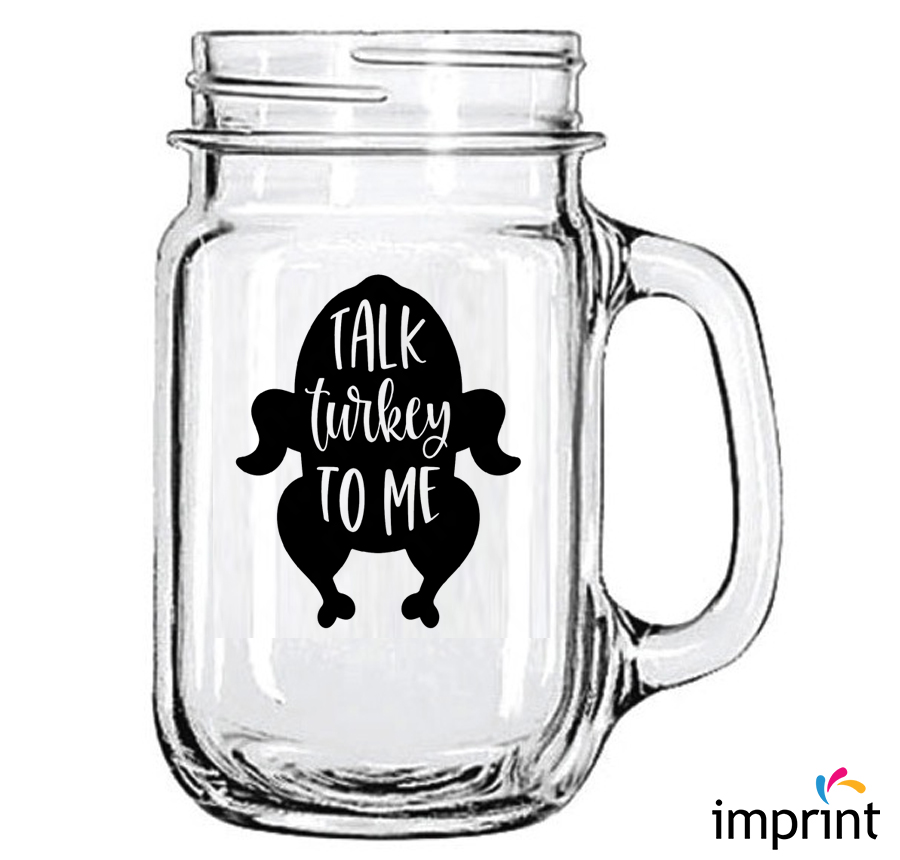 Thanksgiving is the perfect time to present your host with custom mason jars. Mason jars are incredibly versatile and can be used for a variety of purposes, making them a practical and functional gift. Your host can use them for drinking, as candle holders, or for storing small items, such as spices or dried herbs, coffee, apple cider, flowers and many more.
Custom mason jars can be an affordable gift option, making them suitable for those on a budget while still offering a thoughtful and unique present. You can also fill the mason jar with homemade treats like jam, chutney, cookies, or layered ingredients for a soup or dessert recipe. Homemade gifts often carry a special sentiment and effort that store-bought items may not.
Personalization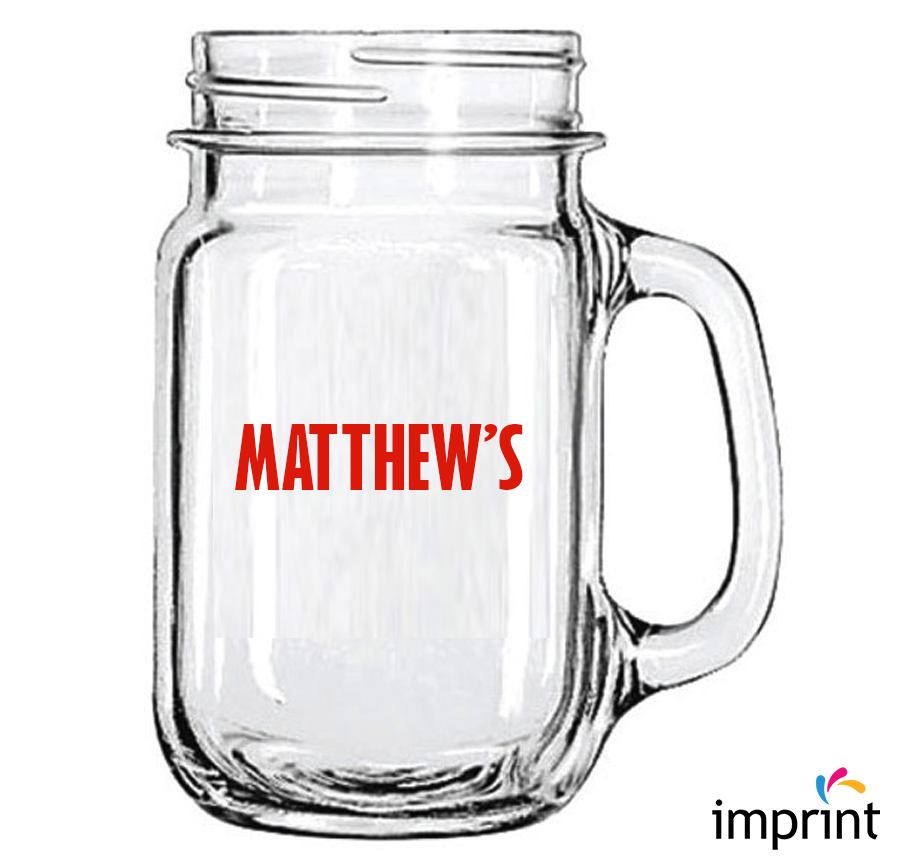 By customizing the mason jar with the host's name, a special message, or a Thanksgiving-themed design, you show that you've put thought and effort into the gift. It adds a personal touch that can make the host feel appreciated.
Mason jars have a rustic and charming aesthetic that aligns well with the traditional and cozy atmosphere of Thanksgiving. They can also be decorated with seasonal themes like fall leaves, pumpkins, or turkeys, adding to the overall ambiance of the celebration.
Versatility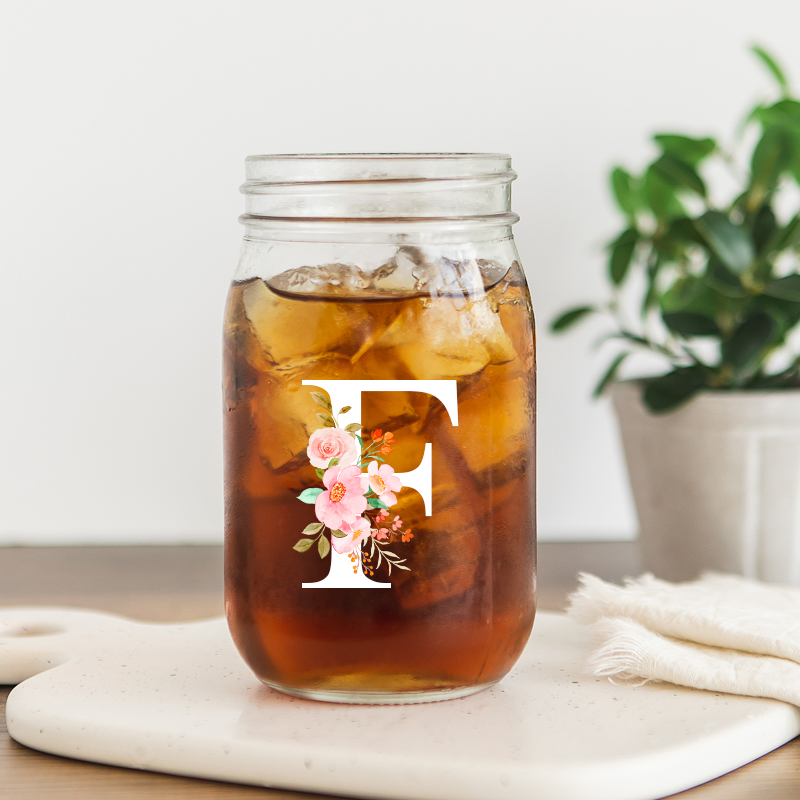 Mason jars are versatile and can be used for various purposes, such as storing homemade preserves, pickles, or sauces, or even as a drinking glass. They can serve both a functional and decorative purpose in the host's home. Many hosts appreciate practical presents. A mason jar can be a useful addition to their kitchen or home, and it's something they can use long after Thanksgiving display purpose or to have a drink.
Sustainability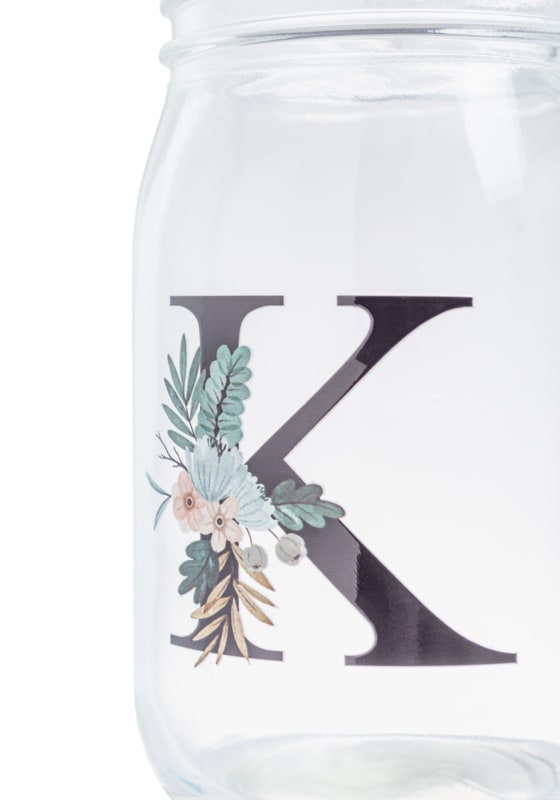 Mason jars are eco-friendly and reusable. By gifting a custom mason jar, you're promoting sustainability and reducing the use of disposable items, which aligns with the spirit of Thanksgiving and the importance of being thankful for the Earth's resources.
Thanksgiving Decor
The custom mason jar can also serve as a Thanksgiving table centerpiece or part of the decor. It can be filled with seasonal flowers, candles, or other decorative items to enhance the festive atmosphere.
Custom Food Containers: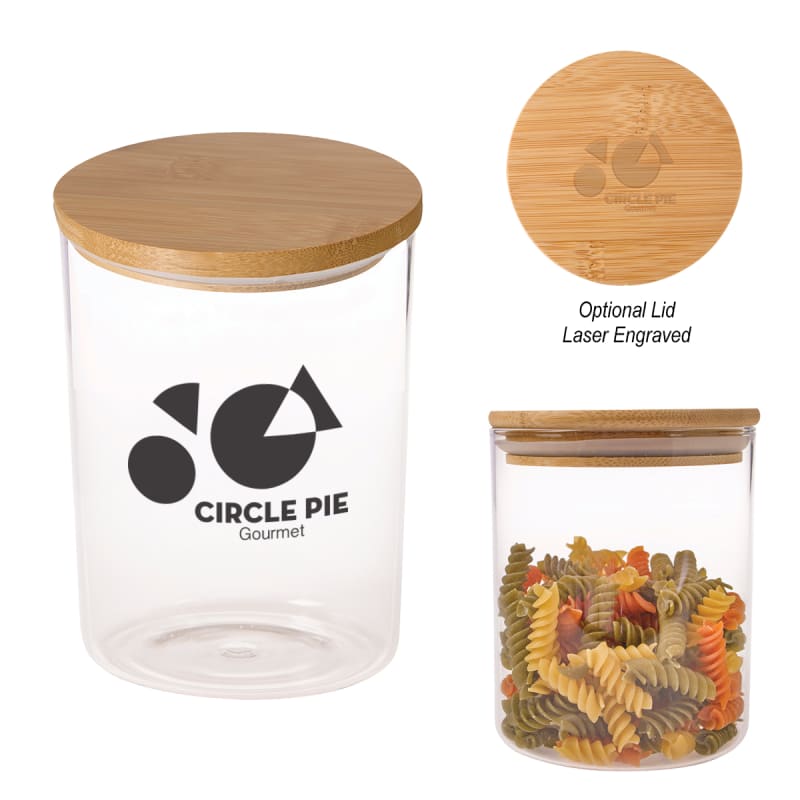 Custom food containers do not fall under the generic Thanksgiving gift, but it can be a practical and versatile gift for your dinner host. Thanksgiving is a time when a lot of food is made and storing leftovers can be hectic after hosting a party. Not just leftovers, your host can store all kinds of ingredients like cinnamon, pumpkin or dry food in the containers. They can also be used as cake stand or mini charcuterie board. Personalization according to your recipient's experience or taste can convey how grateful you are for the holidays and being hosted by a loved one.
Personalization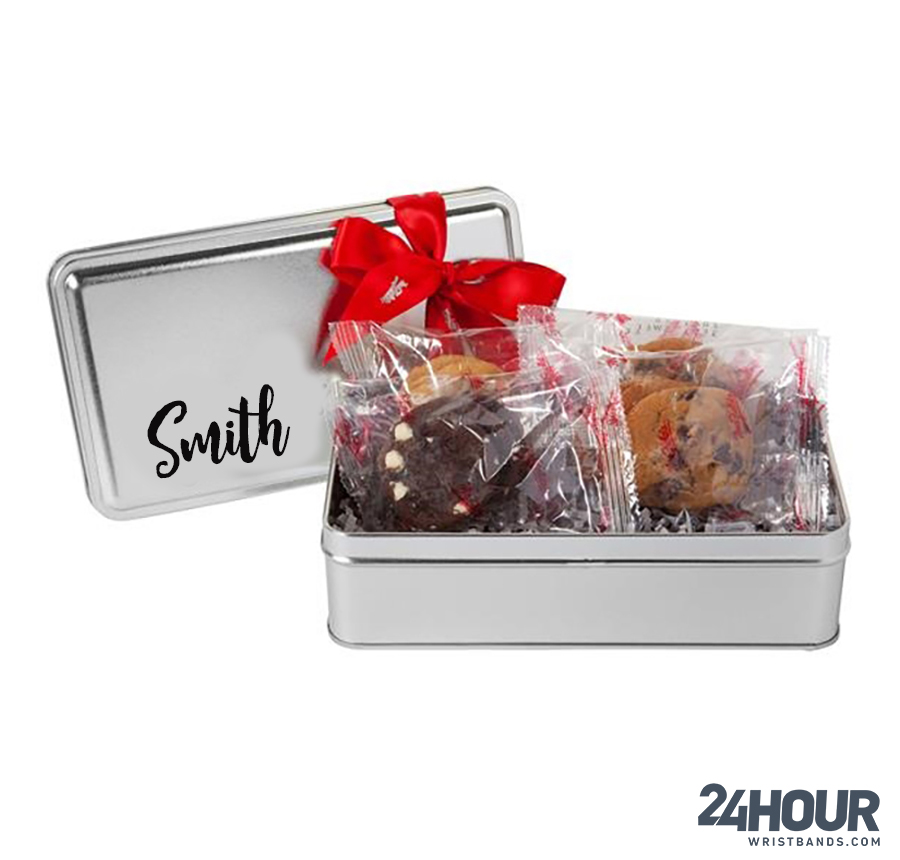 Custom food containers allow you to add a personal touch to your gift. You can customize them with the host's name, a special message, or even Thanksgiving-themed designs. This adds a thoughtful and heartfelt element to your gift.
Offering custom food containers as a host gift shows that you've put thought into selecting a practical gift that will be of use to the host in their post-Thanksgiving meal planning and cleanup. It also demonstrates your appreciation for their hospitality.
Practicality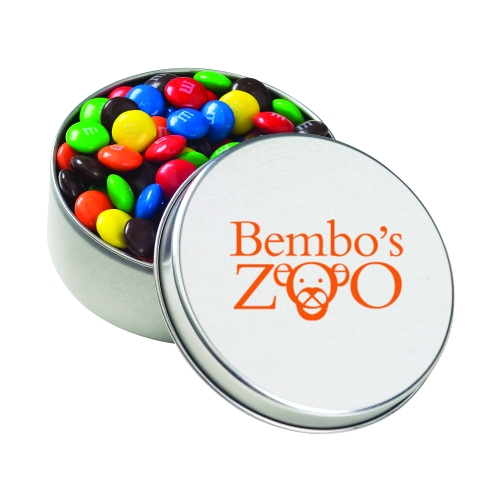 Thanksgiving often results in leftovers, and having extra food containers can be incredibly handy for storing and sharing the delicious food. Your host can use these containers to store leftovers or send guests home with a portion of the feast, reducing food waste and ensuring everyone can enjoy the meal even after the event.
Food containers come in various shapes and sizes, which can be helpful for different storage needs. You can choose containers that best suit the types of dishes typically served at Thanksgiving, from turkey to side dishes and desserts.
Reusability
Custom food containers are typically durable and reusable, making them a sustainable gift choice. Your host can continue to use them long after Thanksgiving for storing various foods and leftovers, which makes them a practical and eco-friendly present.
 Custom food containers can serve as a lasting memento of the Thanksgiving gathering. Each time the host uses them, they may be reminded of the wonderful time spent together with friends and family.
Custom Candles: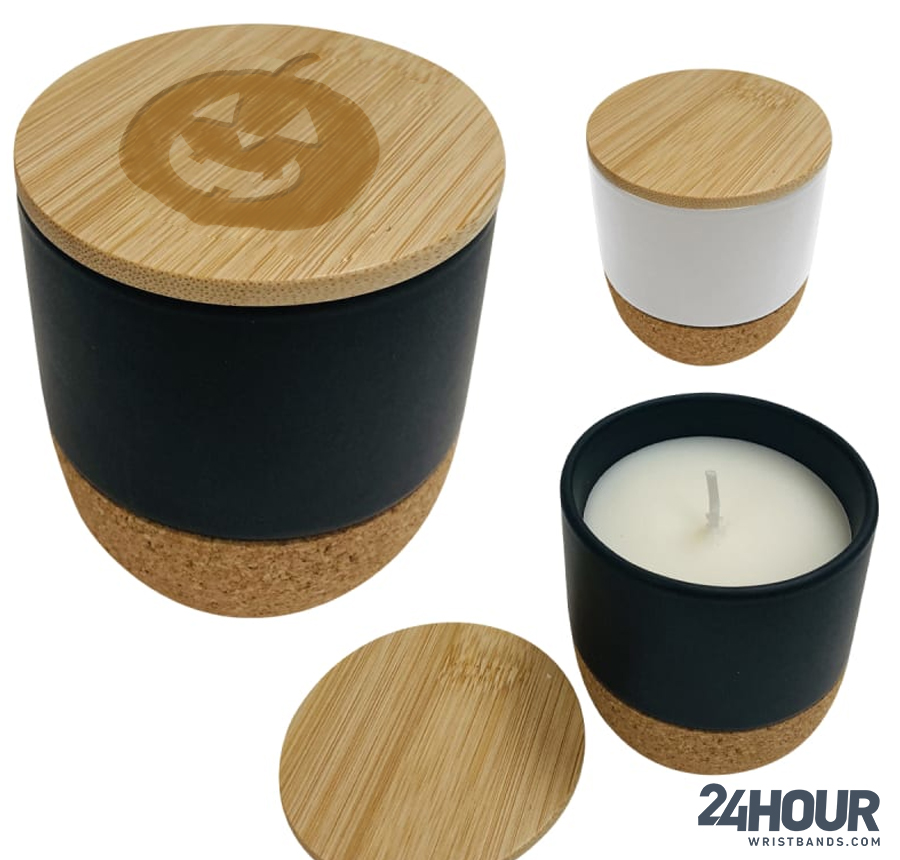 As amber foliage decorates the streets and cooler weather requires extra clothes, it appears that our home design follows suit, driving us to seek ambient lighting and sources of warmth in even the tiniest of ways. So it's no surprise that as the new season arrives, we're drawn to fall candles of all forms, sizes, and scents. And, being something that is widely appreciated, it's an obvious gift for those delightful hosts who are hosting you this holiday season.
Aesthetic Appeal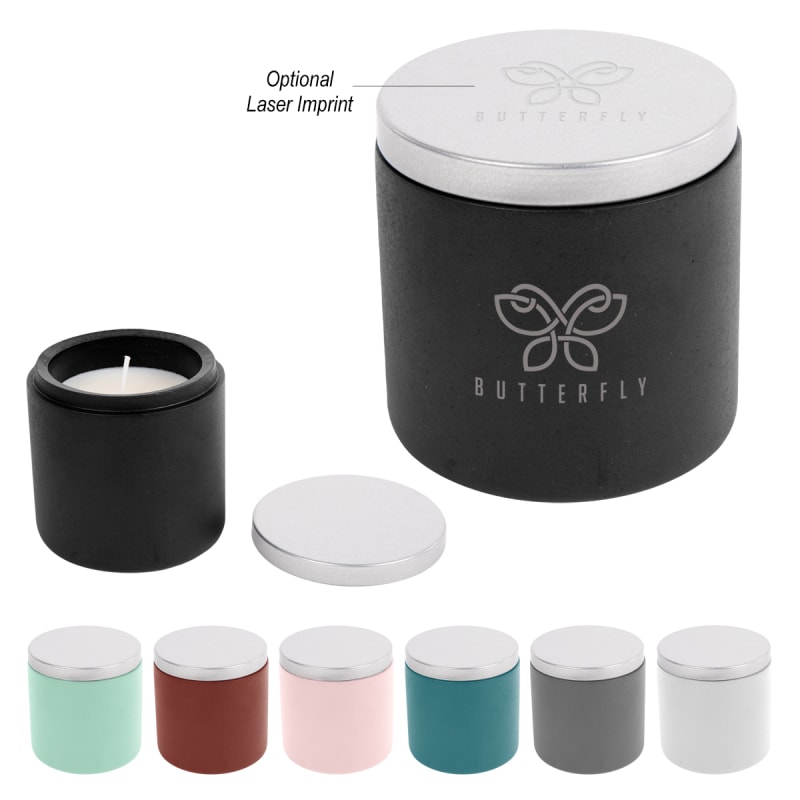 Thanksgiving is a holiday centered around family, friends, and gratitude. Candles can create a warm and inviting atmosphere, enhancing the ambiance of the dinner table and making guests feel more comfortable and relaxed.
Custom candles can be aesthetically pleasing and serve as a decorative element in the host's home. They can add a touch of elegance and charm to their living space.
Personalization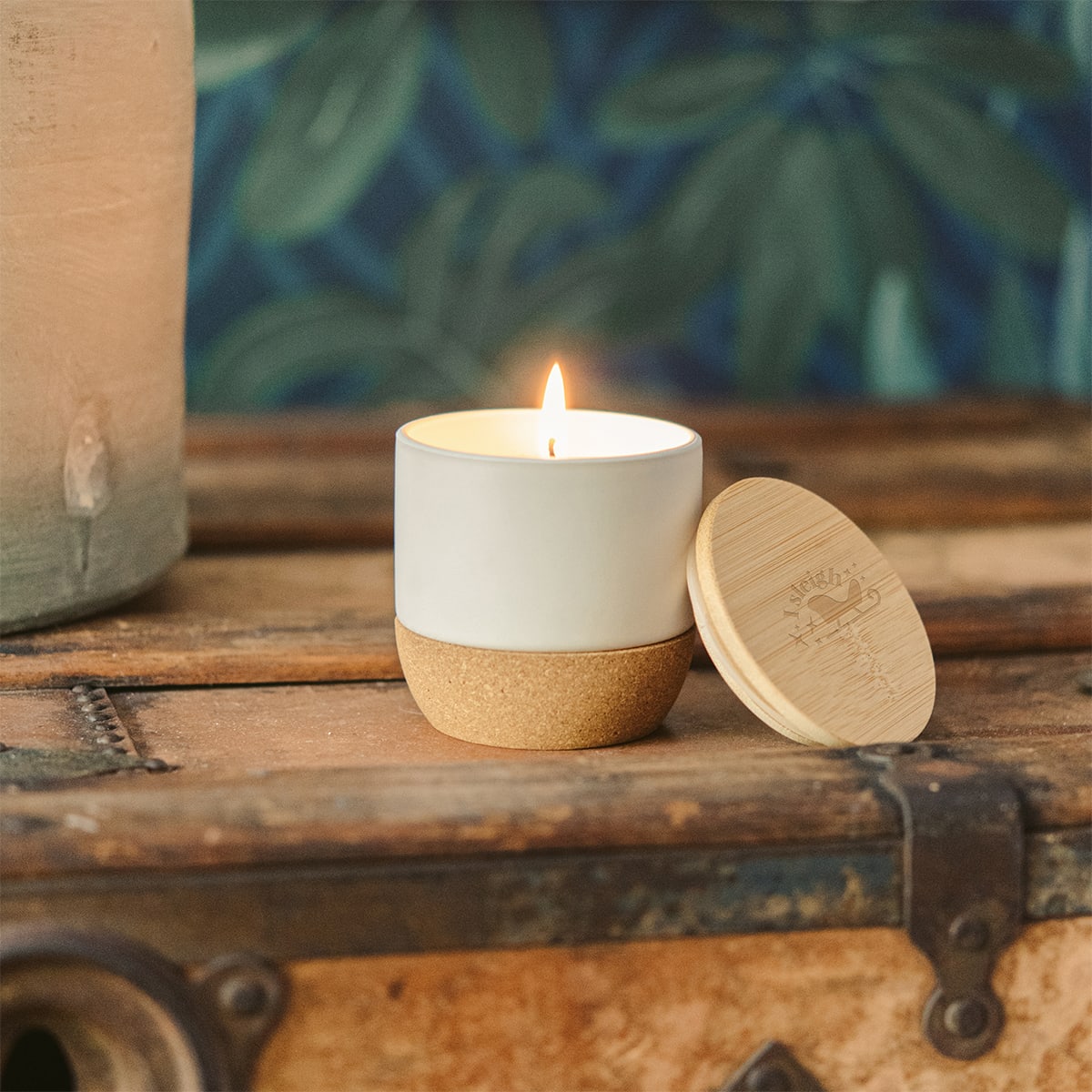 Custom candles can be designed to match the host's style, preferences, or the overall theme of the Thanksgiving gathering. You can choose the colors, scents, and even add a personalized message or the host's name to the candle, making it a unique and special gift.
Stress Relief
Some candle scents, such as lavender or eucalyptus, can provide a sense of relaxation and stress relief, which can be especially appreciated by a host who has put in a lot of effort to prepare for Thanksgiving.
End Note: 
When it comes to expressing gratitude to hosts, customized Thanksgiving gifts are a perfect choice. They go beyond the ordinary, forging emotional connections and creating lasting memories. 
By selecting a personalized, uncommon goods as Thanksgiving gift tailored to their interests or reflecting shared experiences, you demonstrate thoughtfulness and appreciation. This turkey day, make a lasting impact with a customized gift that truly speaks from the heart.
A thoughtful and practical gift that can enhance the Thanksgiving experience for the host and make them feel appreciated for their efforts in hosting the holiday celebration. It also creates a warm and welcoming atmosphere and serves as a lasting reminder of your gratitude and appreciation for their hospitality.