Company swag has become an integral marketing tool to connect employees and customers to the company's branding in recent times. The autumn season offers huge potential to create brand identity, positive impression, team building, increase team spirit for remote employees and new employees with the use of custom swag boxes designed with the fall theme.
Organizations must use this season to their advantage and strategize creative promotional strategies with the best company swag ideas that make a thoughtful gift for the target audience and communicate company values and create the company's brand.
In this new generation of business that includes remote work and hybrid business models, company swag items create a tangible connection among the staff and the brand. Great company swag can be the perfect gift to relay a strong company culture and engage staff.
In this article we will provide a guideline on how to create delightful swag boxes for corporate gifting that people will find useful. We have compiled a list of swag kit ideas for selecting company swag.
What is Company Swag?
Company swag typically refers to promotional or branded merchandise that companies give away or sell to their employees and clients. These items are often adorned with the company's logo or other branding elements and are used as a way to promote the company and build brand loyalty. Office swag can include a wide range of items, such as: t-shirts, custom blankets, coffee mugs, power banks, fitness gear, recycled pet fleece blanket, custom jackets, dad hat, wireless chargers, tech accessories, custom Bluetooth speakers, water bottles, phone wallet, branded apparel, custom stickers and many more. 
Office swag is often used as part of marketing and employee engagement efforts. It can also serve as a way to make employees feel more connected to the company's brand and culture. Additionally, it's sometimes used as giveaways or prizes at corporate events, conferences, or trade shows.
Importance of Fall themed Custom Swag Boxes: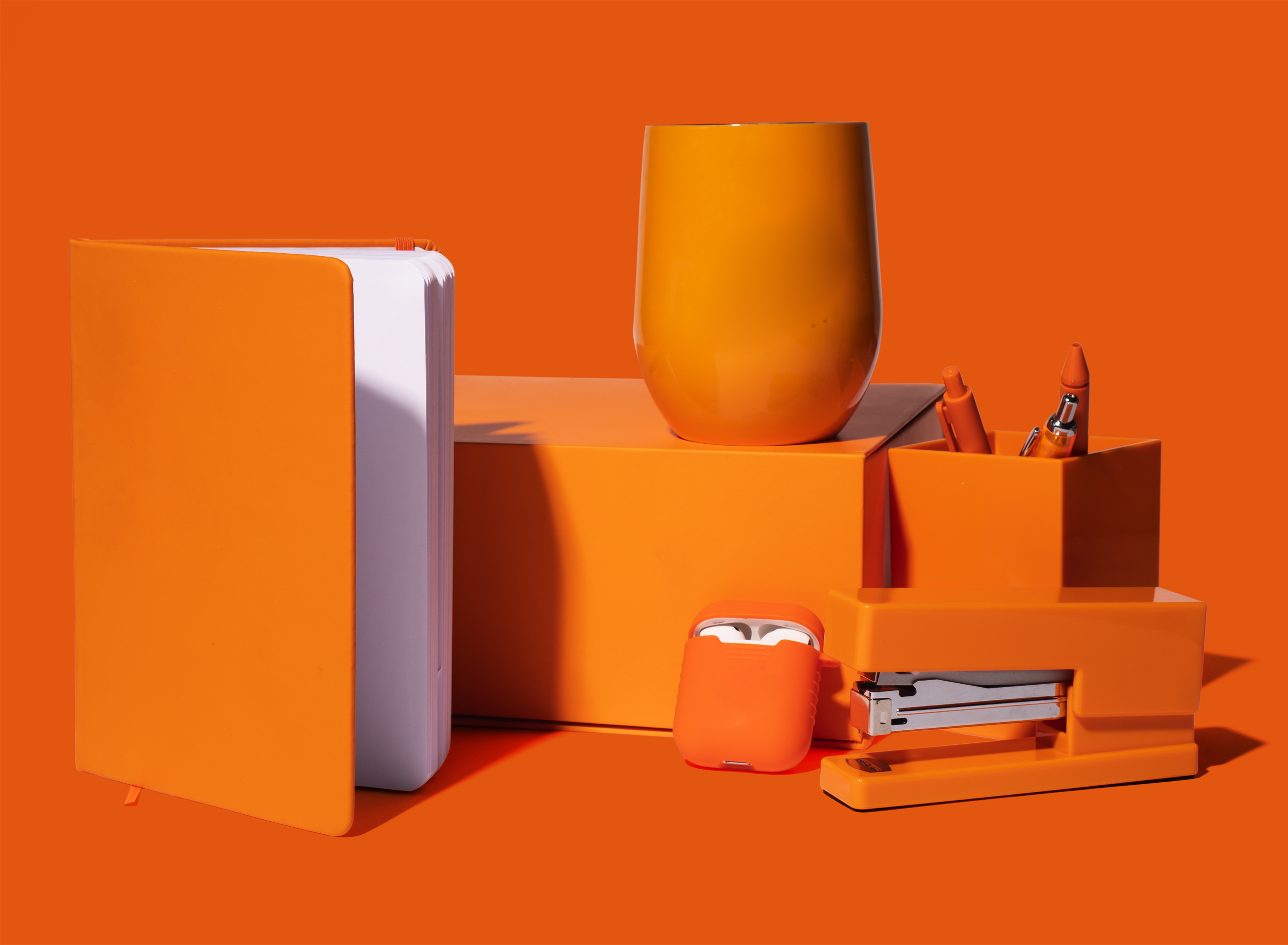 Fall themed company swag can be a great way to boost morale, create a festive work environment, and promote company pride among staff. With the changing leaves and cooler temperatures, incorporating fall-themed elements into the office can help create a welcoming and cozy atmosphere for employees.
Creating a Welcoming Atmosphere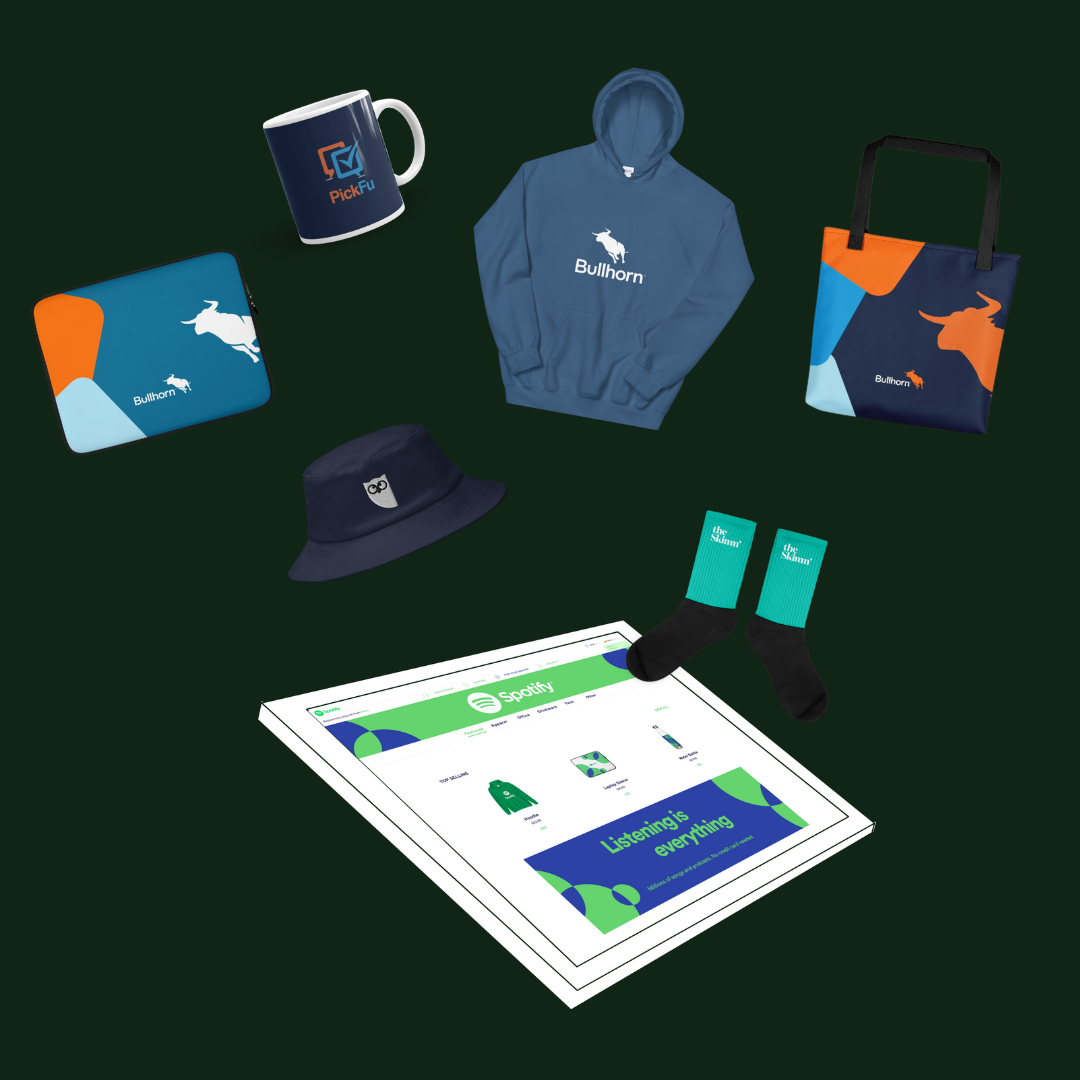 Fall is a season that is often associated with warmth, comfort, and relaxation. By incorporating fall-themed company swag ideas, such as pumpkins, autumn leaves, and warm color palettes, employers can create a welcoming environment that promotes a sense of belonging and comfort. This can have a positive impact on employee morale, making them feel more relaxed and at ease in their workplace.
Boosting Employee Morale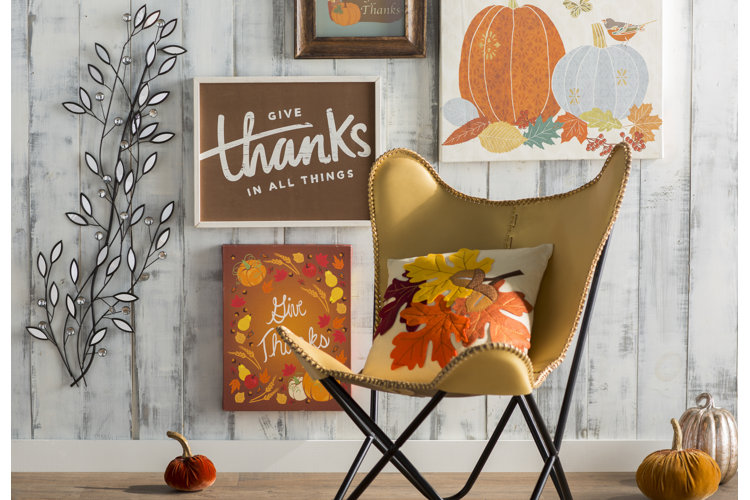 Adding fall themed swag items to the workspace can help boost employee morale by creating an atmosphere of celebration and festivity. The autumn season is often associated with holidays like Halloween and Thanksgiving, which are times of joy and gratitude. By incorporating decorations and company swag that reflect these celebrations, employees are reminded of the joyous occasions and can feel a sense of excitement and positivity.
Fostering Team Spirit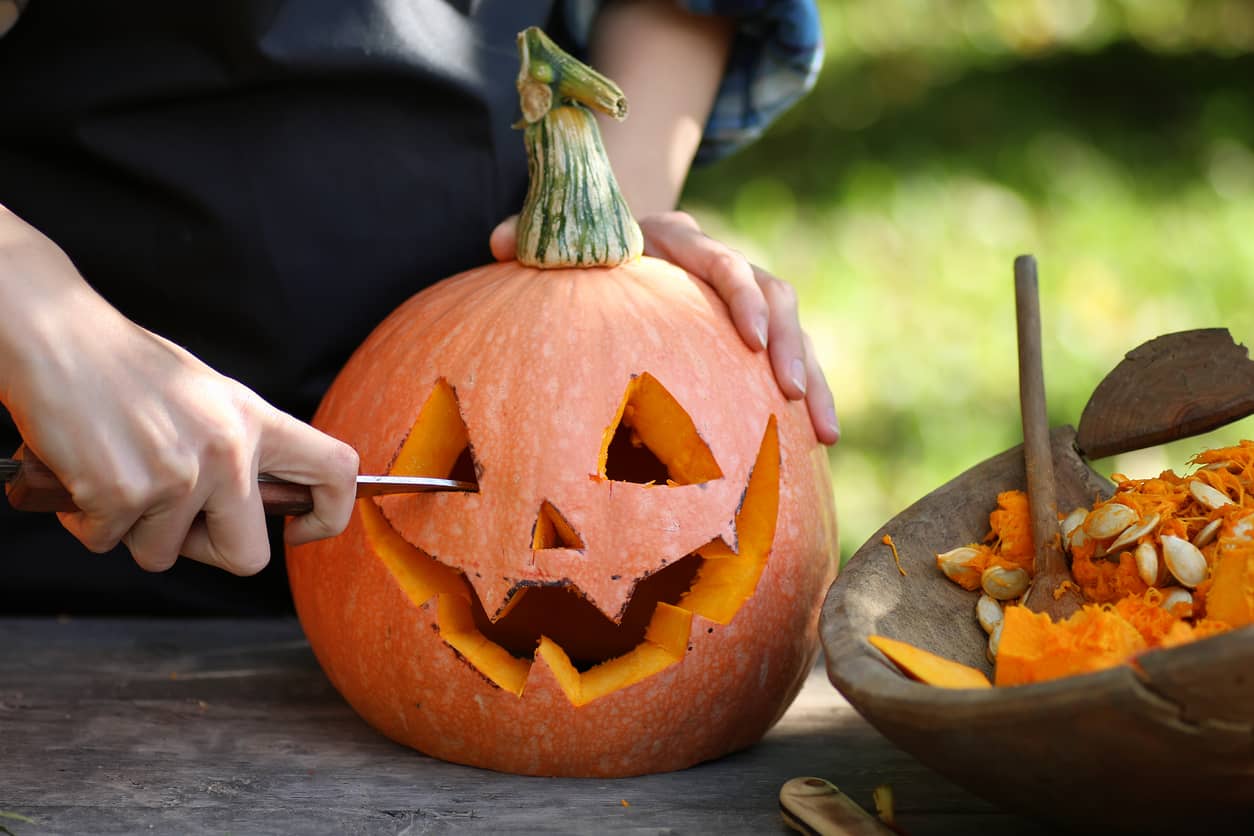 Fall themed corporate swag can also be used as a way to foster staff engagement and promote collaboration among employees. For example, organizing a pumpkin decorating contest can encourage employees to work together and showcase their creativity. This not only creates a fun and engaging activity but also encourages employees to interact with one another, building stronger relationships and a sense of camaraderie.
Enhancing Productivity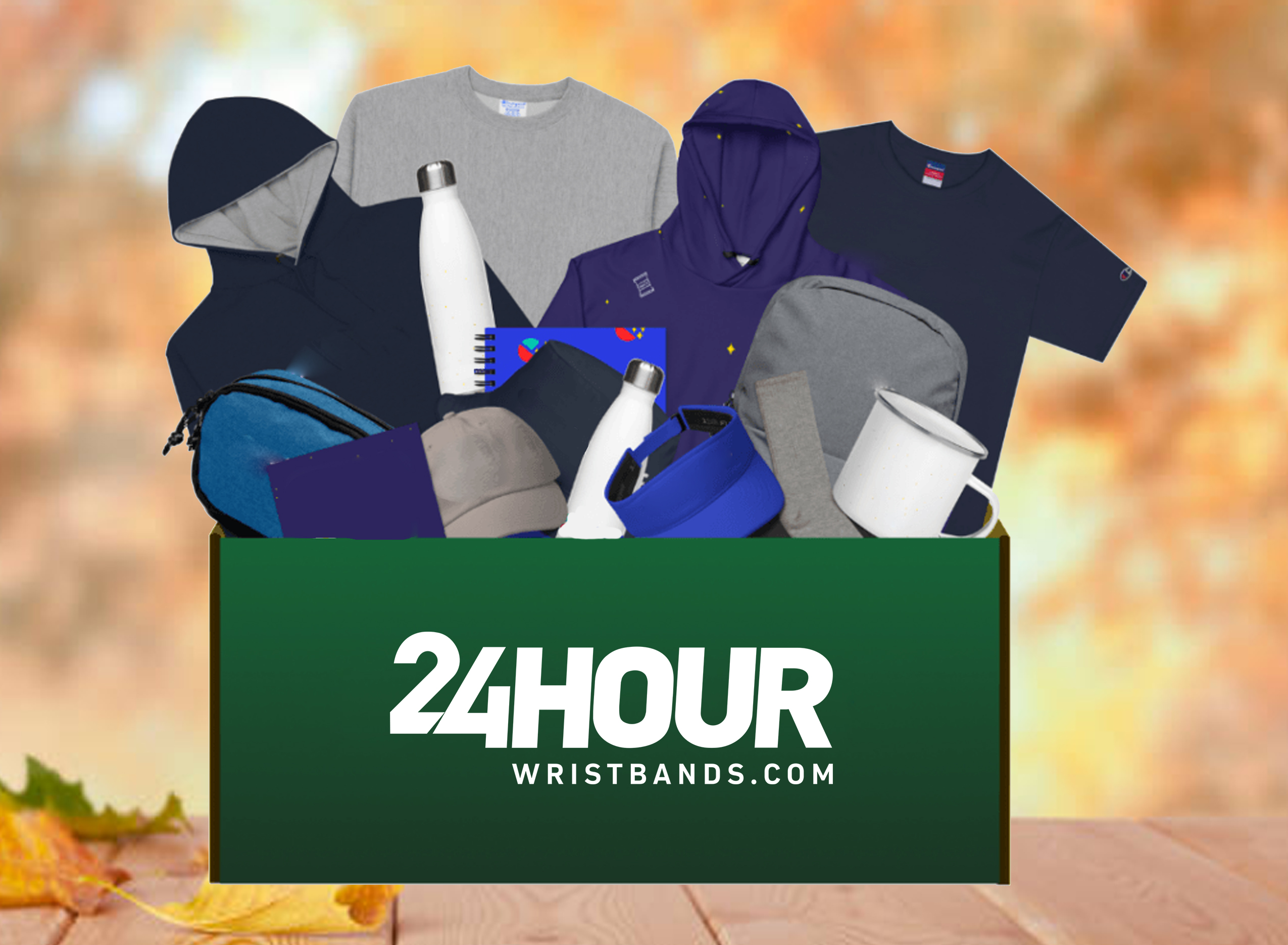 A well-decorated office space can have a significant impact on productivity. When employees feel comfortable and inspired by their surroundings, they are more likely to be motivated and focused on their tasks. Fall themed corporate swag can help create an environment that stimulates creativity and productivity, making employees more engaged in their work.
Embracing the Seasonal Change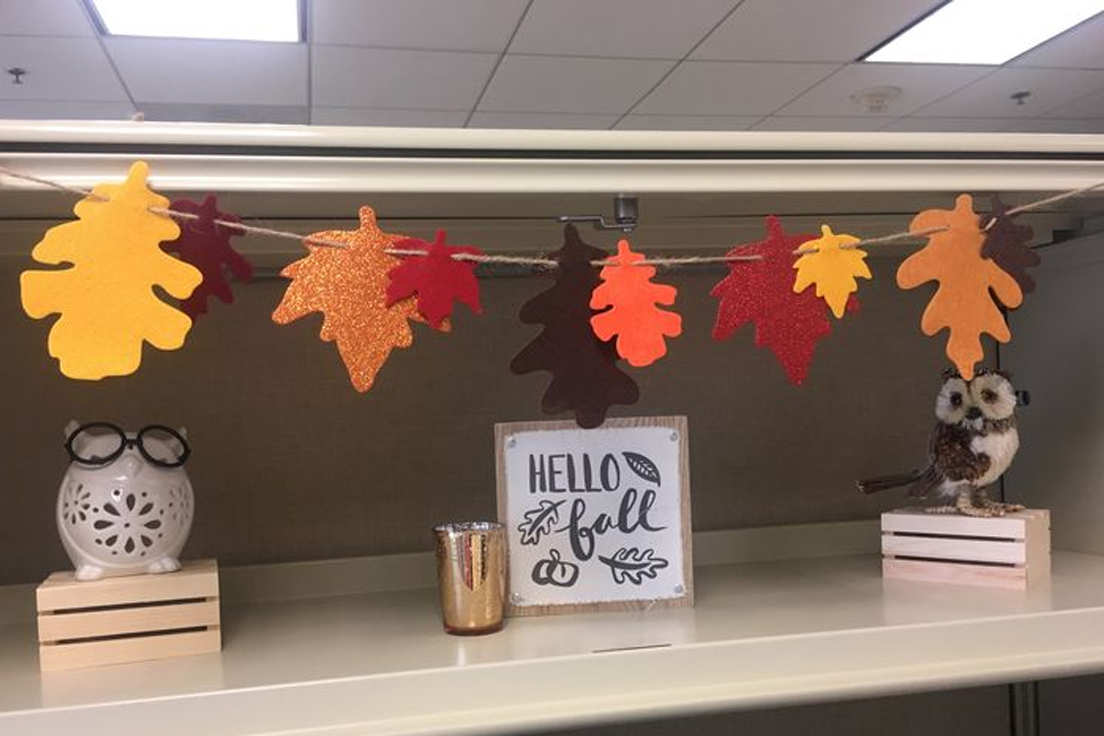 Fall is a time of change and transition. By incorporating good company swag, employers can celebrate and embrace the season's unique characteristics. This can create a sense of excitement and anticipation among employees, as they witness the transformation of their workplace and adapt to the changing seasons.
Best Company Swag Ideas for Fall:

Fall-themed branded swag can be a fun and festive way to celebrate the season and boost morale in your workplace. Remember to choose swag items that align with your company culture and values while bringing the spirit of fall into the workplace. It's a great way to build camaraderie and show appreciation to your team during this colorful season.
Here are some ideas for fall-themed top company swag ideas:
Fall Themed Welcome Employee Swag Ideas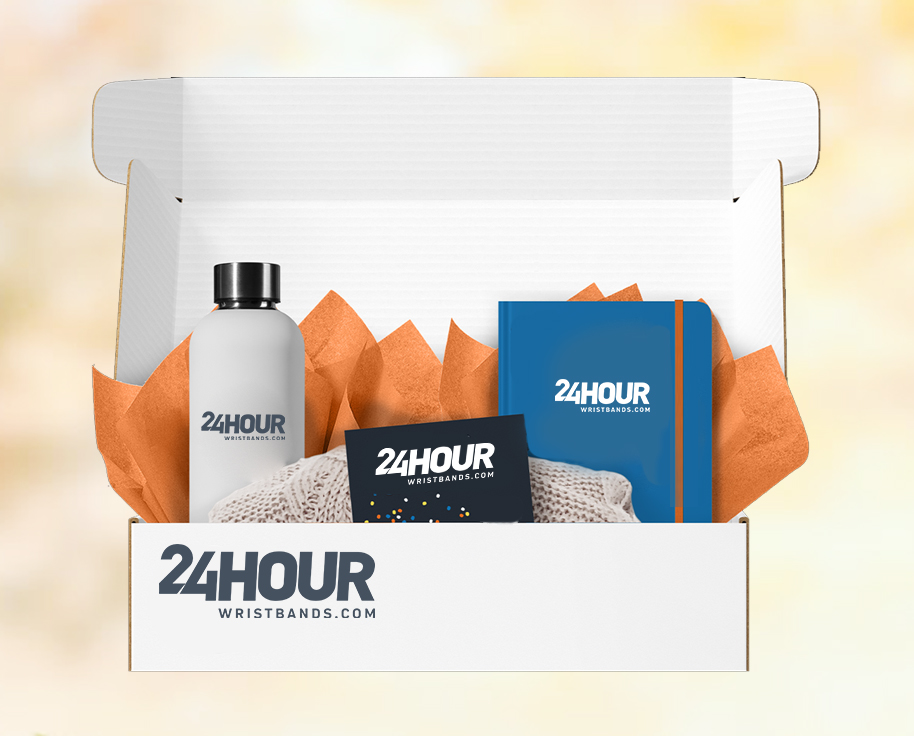 Creating a fall-themed new hire welcome to company swag box can be a fun and thoughtful way to introduce new hires to your company culture. 
Welcome packages for new hires are more than just corporate gifts or promotional items. Its goal is to make your new hire feel welcome, to promote a sense of belonging, and to foster an optimistic mindset toward the business culture. 
New recruits might be a little nervous or uncertain about their new position. A well-crafted company swag bag can build anticipation and excitement, easing any anxieties they may have.
Incorporating seasonal themes like Fall into the swag box can add a personal touch. It shows that your company is current and pays attention to the changing seasons.
New team members will be delighted to share pictures of their onboarding swag items on social media, especially if the presents are of good quality. 
A well-designed welcome swag bag offers a positive first impression of the corporate culture—and increases retention rates.
Custom Hoodies: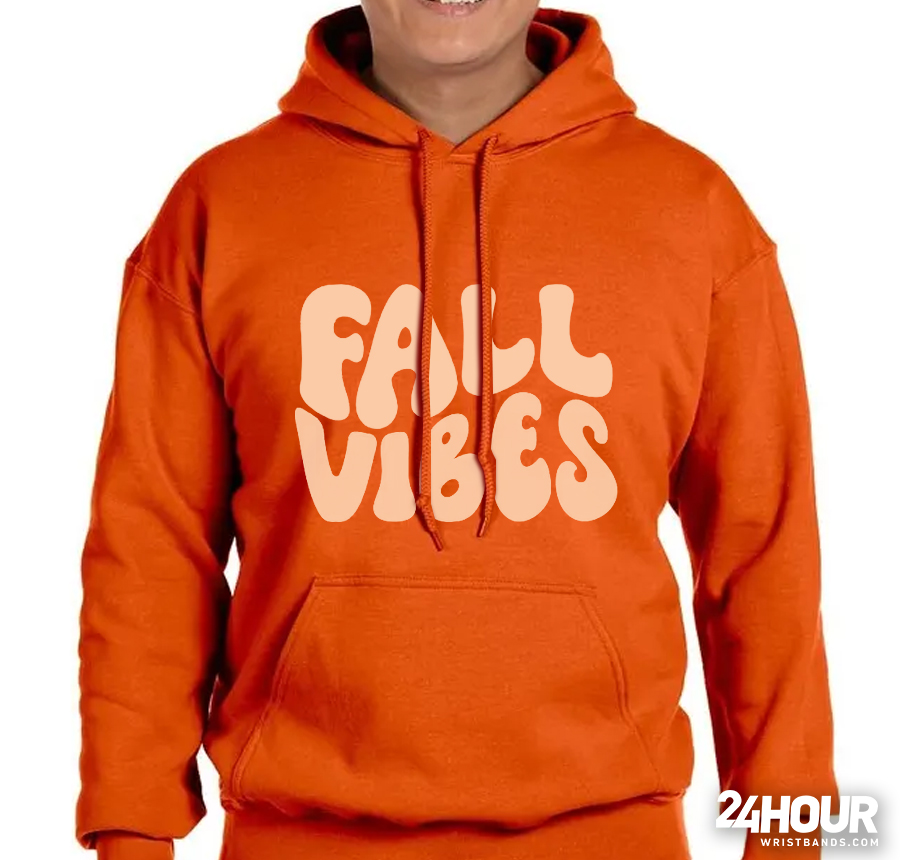 With the chilly weather and coziness that come with fall, hoodies are one of the most functional swag items a new hire can get from the organization. 
A subtle, tasteful placement of the company logo can make the hoodies more wearable and promote brand visibility. You can choose fall hues to make it more appropriate for the season. You can also choose different branding methods like embroidered hoodies or printed hoodies. The hoodies can be zipped or pullover styled. 
Get yours here: https://24hourwristbands.com/shop/products/bella-unisex-triblend-sponge-fleece-full-zip-hoodie 
Custom Lanyards:
Custom Lanyards are great for welcome swag boxes for many reasons. They create a unified professional look for all employees. It is also functional for them to wear their ID around the office. When the staff steps out of the office, customized lanyards can draw the attention of potential clients. These promotional items convey to the new candidates that the business values their affiliation with the brand. 
By imprinting your logo on lanyards, you create a tangible link between your brand and the ideals it symbolizes. This affiliation promotes brand visibility and improves the perception of your company.
Lanyards can be printed in full color, polyester, nylon. You can also get them in woven materials or with double ended clips for better grip, especially in manufacturing industries. These swag items can be matched with the autumn hue and be customized with the company, name logo, motto or even each employee's name or a statement. 
Get yours here: https://24hourwristbands.com/shop/products/fluorescent-neon-full-color-lanyards
Customized Business Cards: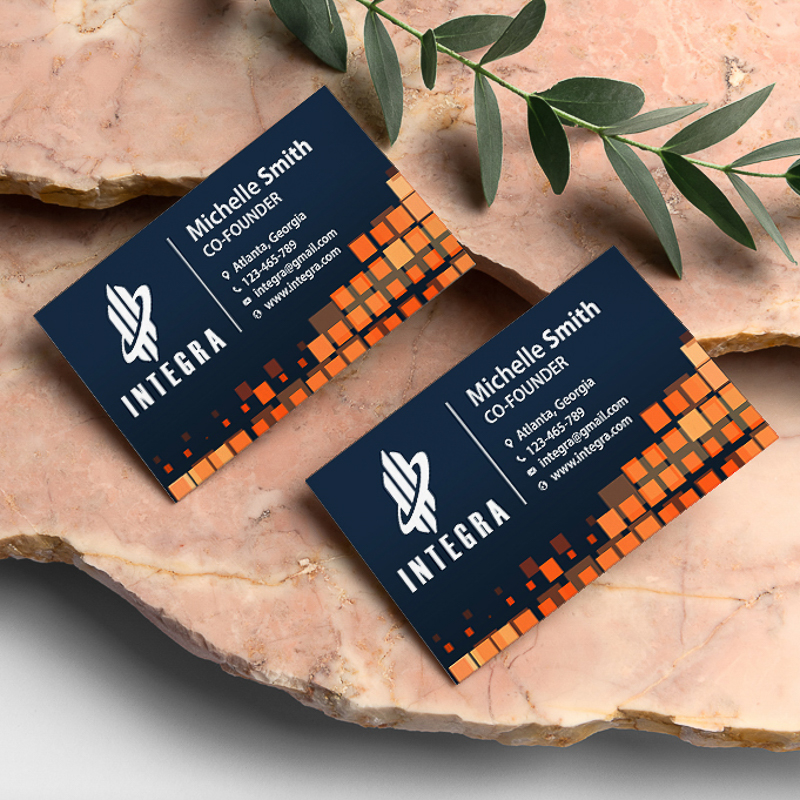 Business cards have proven to be irreplaceable, even with all the technological advancements. Business cards can be a great custom swag item to onboard a new employee. It can make them feel welcome and a part of the team, despite being new. 
Creating designs unique to your company and customizing them to match the new employees department, skills or personal traits make a thoughtful gift that tells the employees feel valued to the business. Custom business cards are cost effective marketing tools as well. When the employees hand out their cards, they're promoting the business simultaneously. 
Business cards can be made from PVC plastic or stock papers or even carbon fibers. You can print them in full color to create a sleek and professional look. You can also design cards with fall hues for the full seasonal effect. 
Get yours here: https://24hourwristbands.com/shop/products/3-5-x-2-standard-business-cards
Fall Themed Swag Ideas for Remote Employees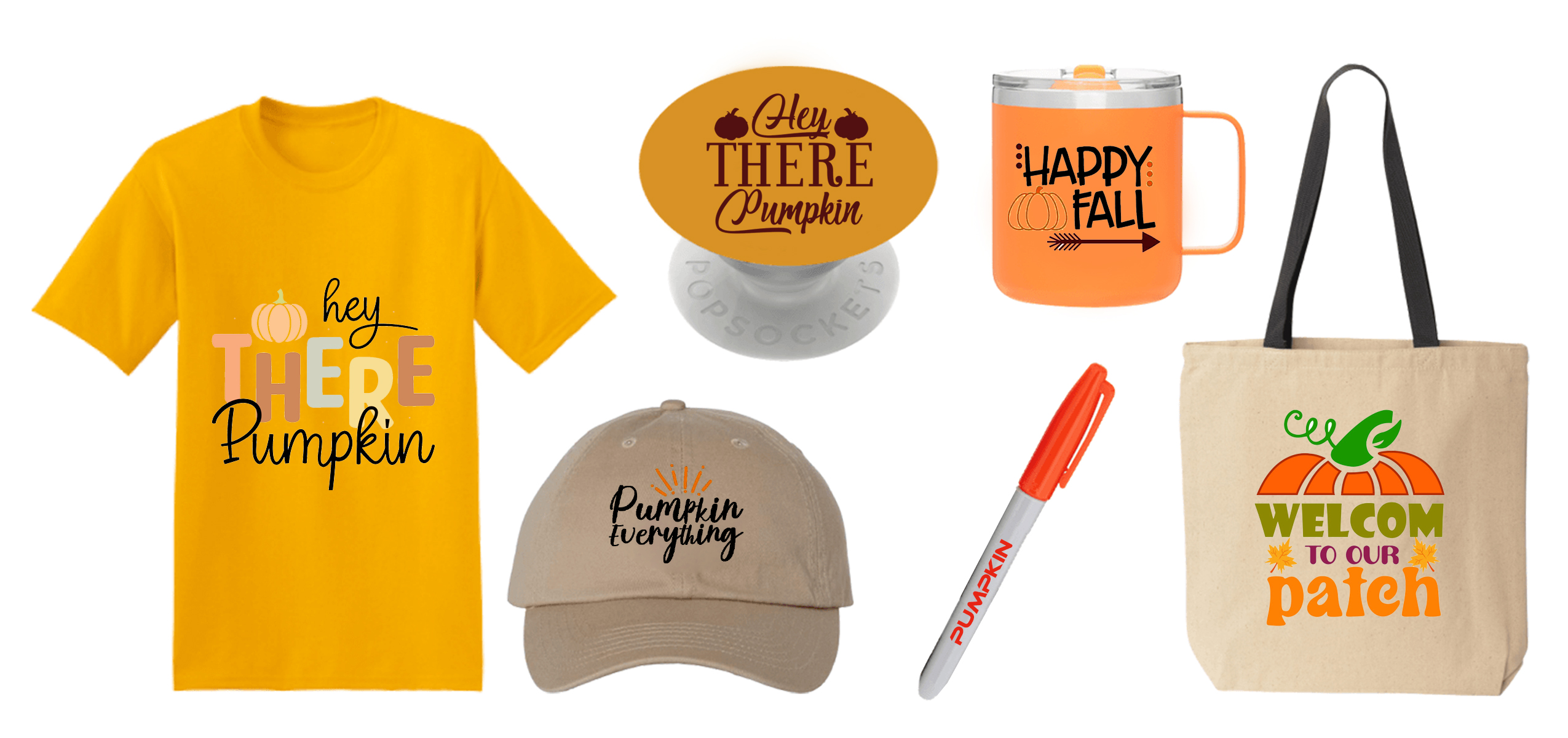 Ensuring employee wellness for remote workers is challenging for businesses. It is very easy to feel isolated and disconnected from the company and peers without in person interaction and physical office.
Creating a meaningful, good company swag kit can be integral to help remote workers feel valued and create a sense of belongingness. 
Providing practical items like ergonomic office accessories, fitness gear, or mental health resources can promote the well-being of remote employees, improving their overall work experience.
Swag with company logo or slogan can be a cost-effective way to increase brand visibility. When remote employees use or wear company-branded items, they become walking billboards, potentially creating more brand awareness.
Providing swag can be a retention strategy. When employees feel that they are part of a company's culture and appreciated, they are more likely to stay with the organization, reducing turnover.
Offering swag can be an attractive perk for prospective remote employees. It can be part of the overall compensation package and a selling point when recruiting new talent.
Custom Sweatshirts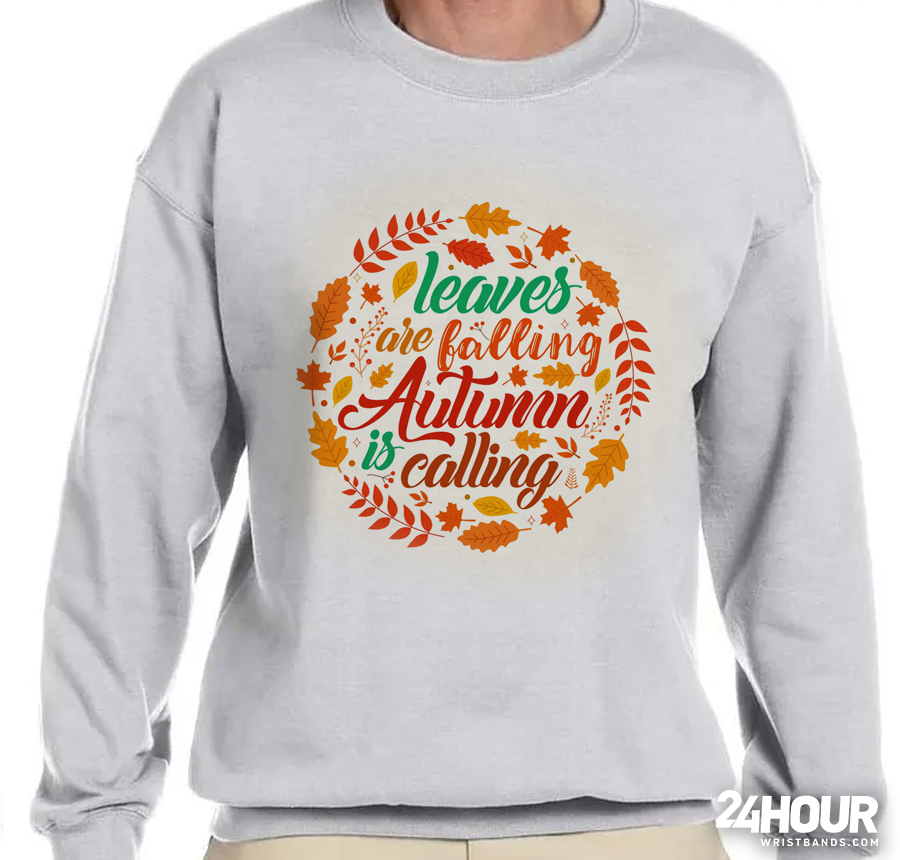 Sweatshirts are very cozy during the fall season and they became the official work outfit during the pandemic when people were forced to work from home. This company swag trend is still on the rise as many people are working remotely even with the ease of movement restrictions. 
Fall themed custom sweatshirts can be the perfect corporate gift to boost remote employee morale. During a virtual meeting, if everyone is wearing coordinated, personalized sweatshirts, it makes the remote workers feel that they are truly a part of the company and promotes team building.
 You can print or embroider your company logo or motto subtly on the sweatshirts. That way, they will be more useful for the employees and your business will have more visibility. The sweatshirts can also be customized according the department, designation or even the employee's personal preferences.
You can  select heavy blend fleece crew, comfort blend fleece crew, ultimate cotton fleece crew, hooded sweatshirt, crewneck fleece, full-zip hooded sweatshirt, classic crew sweatshirt, athletic crop sweatshirt, fleece wide neck sweatshirt, dash pullover, and tech fleece crew.
Get yours here: https://24hourwristbands.com/shop/products/custom-sweatshirts 
Custom Coffee Mugs
One of the best company swag ideas is personalized ceramic coffee mugs. You can create a custom box of coffee swag by combining mugs, high quality coffee, snack items, milk and sugar.
Employees usually need caffeine boost during work, especially when they work from their homes. Custom swag boxes that cater to that need makes the employees feel appreciated and understood. It is also a functional gift box, so people automatically associate your business with functionality.
Coffee mugs make great company swag particularly for remote associates. They do not need to commute to work, so a ceramic, personalized mug is more useful than tumblers.
It makes one of the best company swag ideas because along with being extremely cost effective, mugs can be personalized in so many different ways. You can even put some funny or quirky graphic or slogan on one side and the logo on the other side. It makes the promotion more subtle and employees feel more at ease to use them. You can order them in white full color printing, two tone full color, two tone matte black , etc. They're made of glossy ceramic and can be used for both hot and cold beverages. The printing ink is not metallic and the mugs are safe to be used in microwaves.
Get yours here: https://24hourwristbands.com/shop/products/fluorescent-neon-full-color-11oz-white-mugs
Custom Phone Stands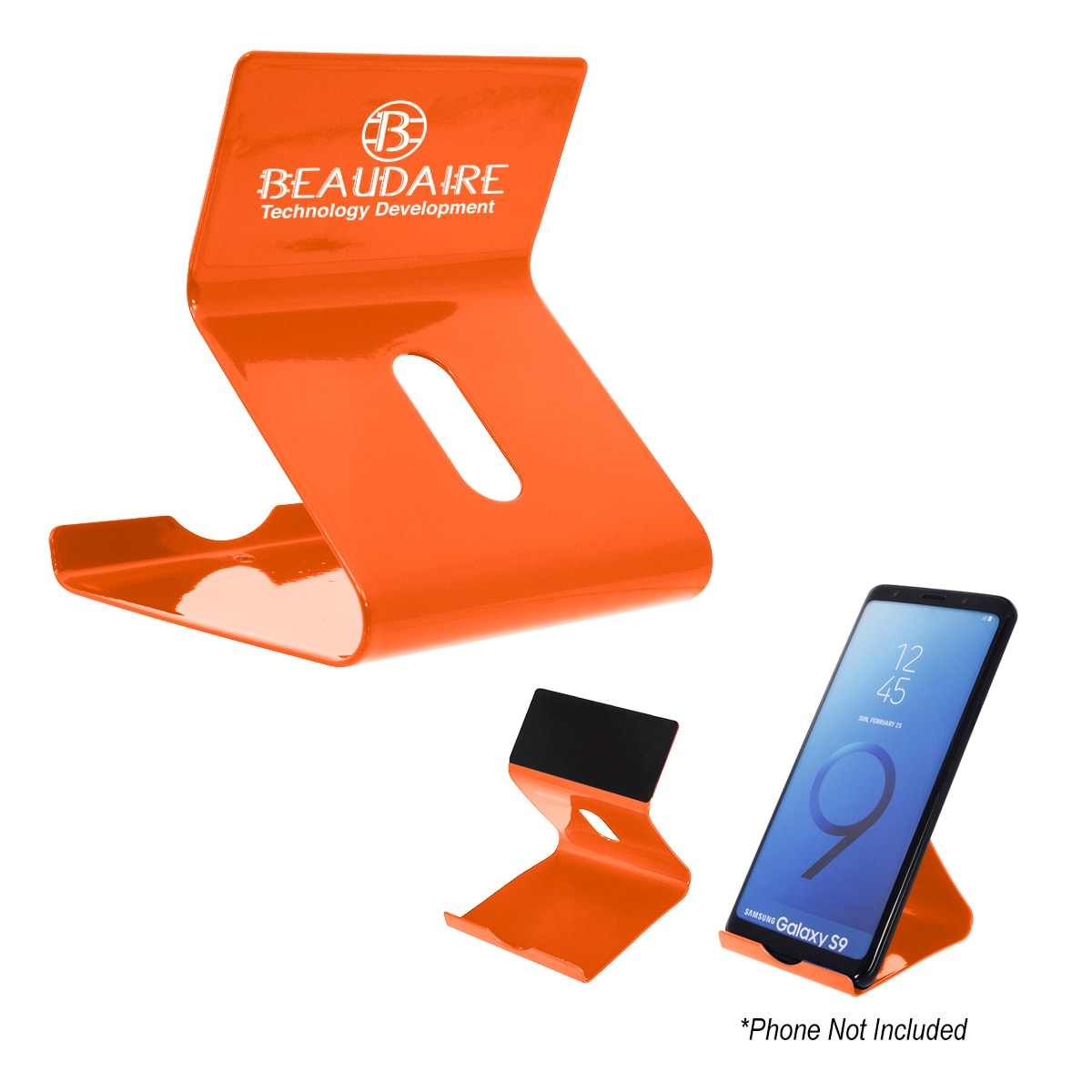 As hybrid and remote work culture has emerged, tech accessories have become a sought after corporate swag. Custom phone stand is one of the swag items that can contribute to a positive and enjoyable remote work experience by adding a touch of seasonal charm and functionality to the workspace. The importance of such items depends on individual preferences and the workplace culture.
Remote workers often have more control over their workspace, allowing them to personalize it. A fall-themed phone stand can be a decorative and functional accessory that contributes to a comfortable and inviting work environment.
Fall-themed phone stands, while not necessarily essential for remote employees, can offer several benefits that enhance their work experience. When working remote, people often have to use multiple devices to be connected and do multiple tasks simultaneously. A customized phone stand can make it more seamless for remote workers to conduct zoom calls and meetings while managing other tasks.
Phone stands can help keep a remote employee's desk organized. When used effectively, they can provide easy access to the phone, reduce clutter, and create a more efficient work environment.
The visual appeal of a fall-themed phone stand can add a touch of creativity and inspiration to the workspace. It may encourage remote employees to put more thought and effort into designing their workspace, making it a more pleasant and productive place to work.
Get yours here: https://24hourwristbands.com/shop/products/lounger-phone-stand
Fall Themed Travel Swag Ideas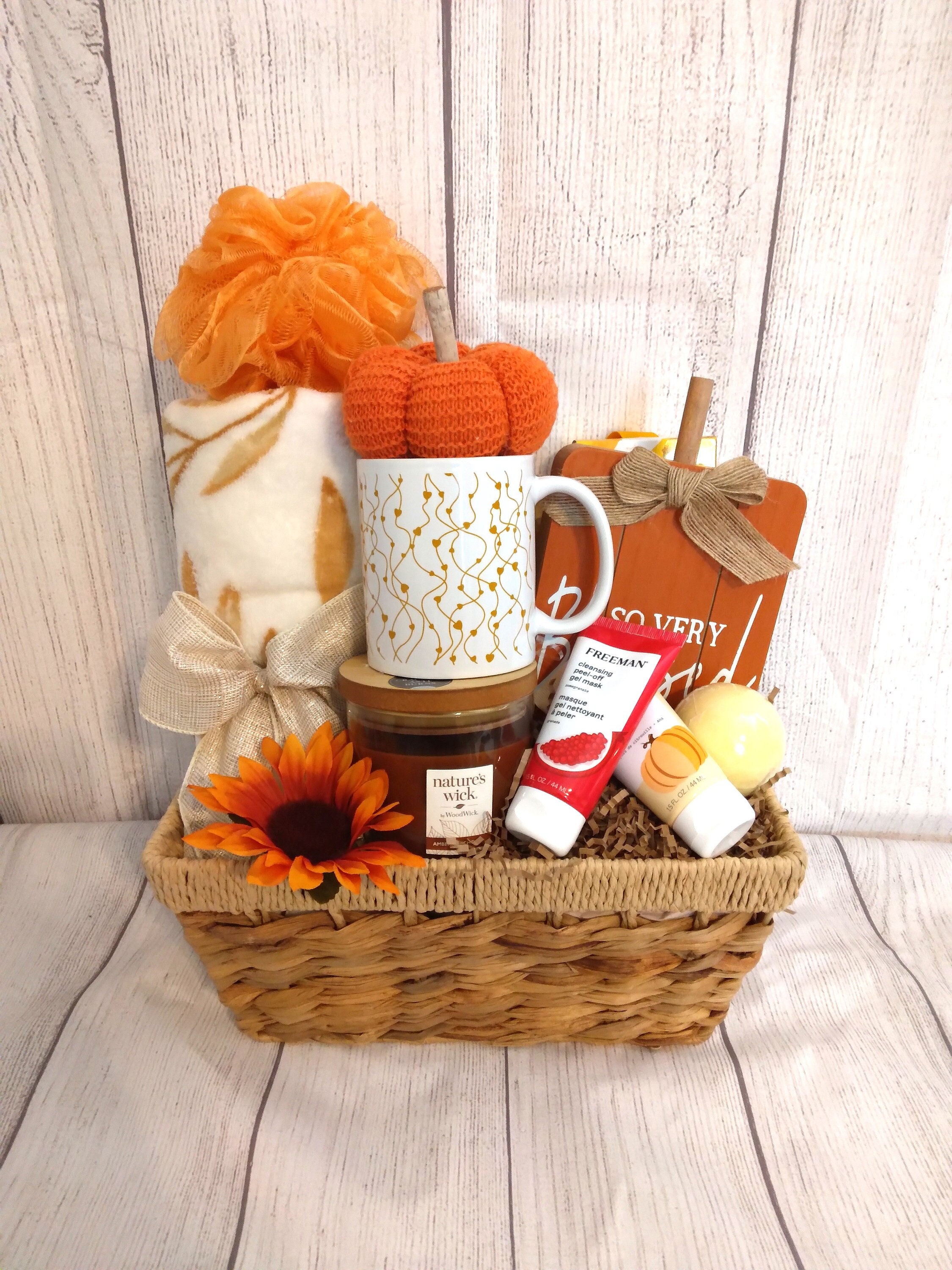 Fall-themed travel swag, such as merchandise and accessories that are associated with the autumn season, can enhance the overall travel experience for staff in several ways. They add aesthetic and practical value, creating lasting memories, and supporting your company.
Fall-themed swag travel items with your company's logo and branding can help promote your business. When staff use or wear these items, they become walking advertisements for your brand. Seasonal swag shows that your company is in tune with the current season and trends. It demonstrates your ability to adapt and remain relevant, which can be appealing to customers.
 A lot of people take time off and travel during fall. Fall-themed travel swag can remind your employees that you take interest in their lives and It can motivate employees, fostering a positive relationship.
Seasonal swag can differentiate your business from competitors. If other companies are using generic travel swag, your fall-themed items can make your business stand out.
When people receive fall-themed travel swag that they find appealing and useful, they are more likely to share it on social media or talk about it with friends and family. This can lead to increased exposure for your brand.
Custom Drawstring Bags:
Custom drawstring bags for company swag offer an effective way to promote your brand, provide practical items for travelers, and create a positive and lasting impression. They can be a valuable addition to your marketing and branding efforts when strategically incorporated into your employee's corporate travel initiatives.
Branded swag drawstring bags provide a platform for showcasing your company's logo, brand name, or message. As travelers carry these bags around, your brand gains visibility in various locations, reaching a wide audience.
In addition to your brand logo, you can print your website, contact information, or a QR code on the bag, allowing recipients to easily connect with your company or learn more about your products and services.
Custom bags can be used as part of team-growth activities during corporate travel. Distributing them to employees fosters a sense of belonging and unity among the team.
These swag items are relatively affordable promotional products, making them a cost-effective way to market your brand to a wide audience outside the office. 
Get yours here: https://24hourwristbands.com/shop/products/drawstring-sports-backpack-bags-with-bottle-holders 
Custom Tumblers & Water Bottles: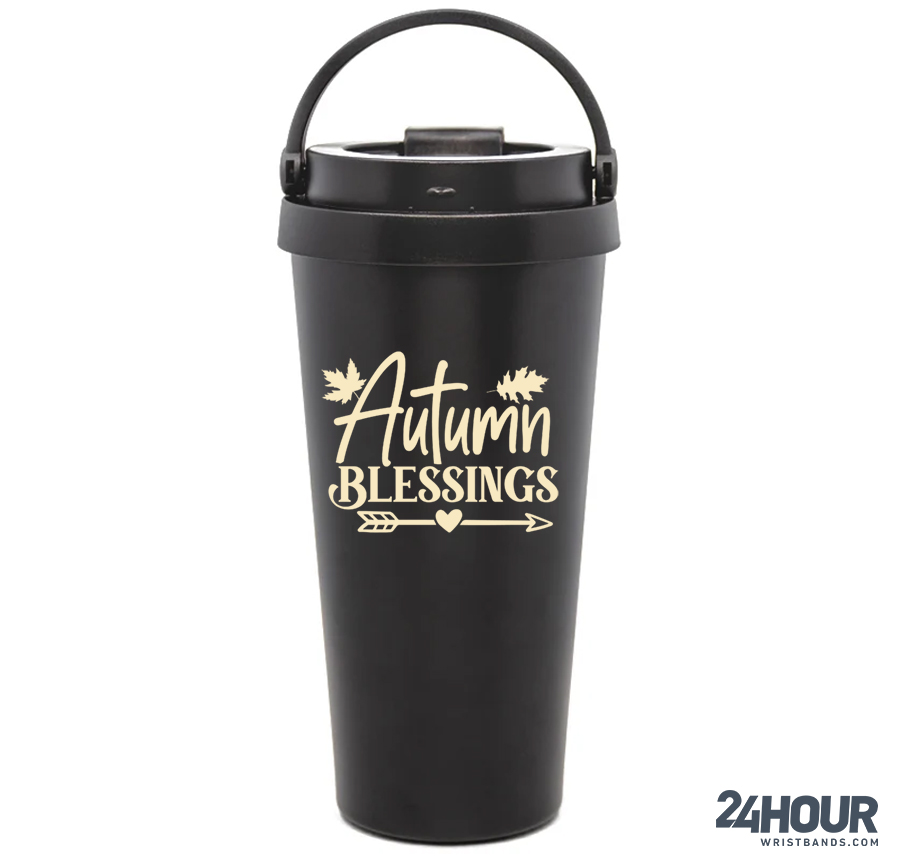 Custom tumblers are a practical, sustainable, and effective corporate swag to promote your brand and enhance your corporate travel promotional products. They serve as both a marketing tool and a gesture of goodwill, making them a valuable addition to your corporate promotional efforts.
Custom tumblers provide a tangible way to promote your brand during corporate travel. When employees or clients use these tumblers, they act as walking advertisements, increasing brand visibility.
Tumblers are practical travel accessories. They keep drinks hot or cold for extended periods, making them ideal for use during long meetings, conferences, or commutes. This practicality ensures that your swag item will be used frequently, which in turn reinforces your brand.
Customization allows you to create unique designs and messages that align with your branding or the theme of your event. This can make your tumblers more memorable and meaningful to recipients.
Many companies and individuals are increasingly conscious of their environmental footprint. Custom tumblers can help reduce the need for disposable cups and bottles, demonstrating your company's commitment to sustainability.
Custom tumblers, while they can be a relatively affordable swag idea, offer long-term marketing benefits. When you compare the cost of producing these items to their potential impact on brand visibility and employee loyalty, they can be a cost-effective business swag.
Get yours here: https://24hourwristbands.com/shop/products/17-oz-laser-engraved-travel-coffee-tumblers-with-handle
Custom Power Banks: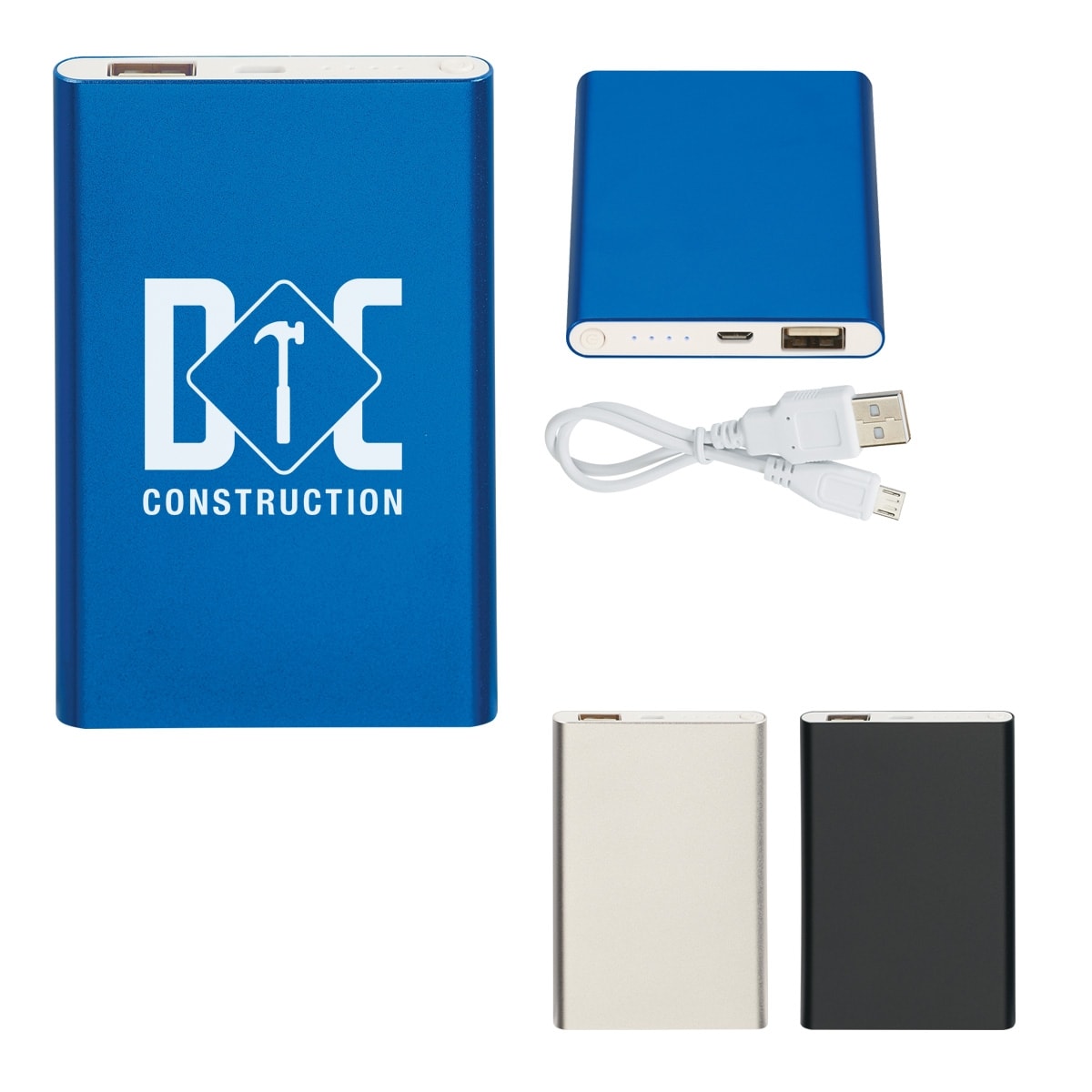 Custom power bank is a practical, versatile, and lasting business swag option that can serve as a powerful tool for branding, relationship building, and creating a positive image for your company. They offer both immediate utility and long-term value for both the recipients and your organization.
Offering a practical and valuable item like a power bank creates a positive perception of your company. It shows that you care about your employees by providing them with a useful tool for their travels. This company swag idea banks also aligns your company with modern technology trends. It reflects a tech-savvy image, which is important in today's fast-paced, digital world.
Portable chargers are practical and useful devices. They provide a portable source of power for charging smartphones, tablets, and other electronic gadgets while on the go. In a world where connectivity is essential, a dead battery can be a significant inconvenience. Providing wireless chargers as corporate travel swag ensures that recipients have a solution to this common problem.
Wireless charger can be branded with a logo, name, or slogan. This helps reinforce brand identity and creates a lasting impression on recipients. Every time a person uses the power bank, they are reminded of the company that provided it.
Unlike some corporate swag items that might be used once and then forgotten, power banks have a longer lifespan. People often keep them for an extended period, increasing the duration of brand exposure.
Get yours here: https://24hourwristbands.com/shop/products/ul-listed-slim-power-bank
End Note:
Businesses have to analyze why is designing a good company swag important. When done correctly, company swag turns employees into brand ambassadors. Great company swag idea is an authentic and low-cost approach to increase brand loyalty and make employees feel more connected to the brand.
Incorporating fall themed company swag is not just about decorations; it is about creating a positive and engaging work environment. By utilizing the warmth and beauty of the fall season, employers can foster team spirit, boost employee morale, enhance productivity, and embrace the seasonal change. 
It's essential to ensure that employee swag is thoughtful and aligned with your company culture and the needs of your staff. Sending branded swag just for the sake of it may not yield the desired results. Additionally, it's crucial to consider the environmental impact and cost-effectiveness of corporate swag programs, especially for remote employees who may be scattered across different locations.
The effectiveness of fall-themed travel swag depends on knowing your employees and choosing items that resonate with them. The more thoughtful and relevant the swag, the more impact it is likely to have on your business goals.
The company swag idea examples can all be utilized as inspiration for developing branded swag items that feature a well-thought-out selection of products that staff will value.