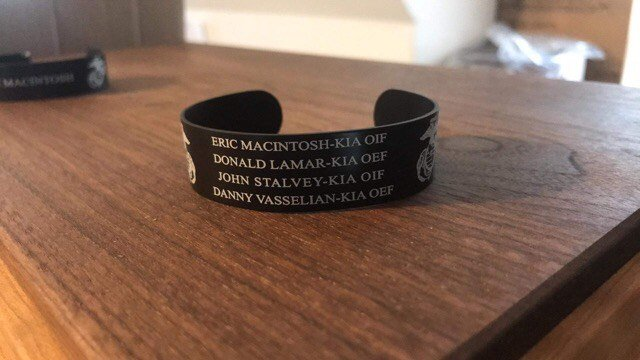 You want to remember a family member who has passed away in a meaningful way, but headstones or plaques aren't quite what you're looking for. Custom memorial bracelets are a unique and portable way to carry the memory of a particular person with you at all times.
You may personalize these silicone wristbands with a name, dates, and a brief message to create a one-of-a-kind reminder of the influence they had on your life. Put on your memorial bracelet, then go about your day with the knowledge that it will serve as a subtly potent reminder of the joy and love you shared.
An original way to honor the special spot they will always hold in your heart and the imprint they left on your soul is with a personalized memorial bracelet.
Why Choose Memorial Wristbands?
A personal way to keep your loved ones' memories close is by using memorial bracelets. Here are a few factors that make personalized memorial bracelets the ideal remembrance:
Customizable
Wristbands can be personalized with names, dates, pictures, or unique sayings that serve as a reminder of a deceased loved one. Use their favorite colors or symbolic ribbon colors to make it even more special. There are countless alternatives.
Subtle But Powerful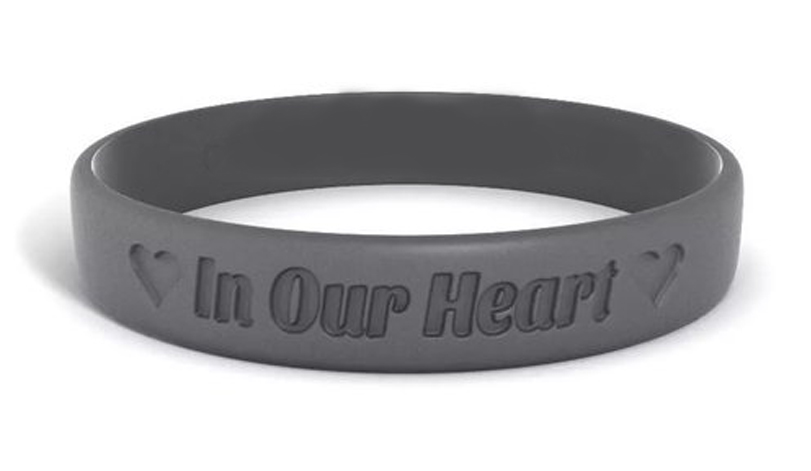 With memorial bracelets, you can discreetly and privately celebrate the life of a lost loved one. Even if the message is private, the date or name on the memorial band may be significant to others, giving them a chance to share pleasant memories.
Provide Comfort

With memorial bracelets, you can quietly and subtly celebrate the life of a loved one. Even if the message is private, the date or name on the memorial bracelet may be significant to others, giving them a chance to share pleasant memories of their family members.
Raise Awareness
Some people decide to personalize their memorial bracelets to raise money and awareness of a disease or other social issue in remembrance of their loved ones. This may be a poignant way to honor someone while also helping someone else through these custom wristbands.
Memorial bracelets are a unique, customized way to remember someone dear to you while finding peace in fond memories. They are quality wristbands and an easy yet efficient means to preserve a loved one's legacy.
Popular Types of Memorial Wristbands
A popular bracelet to celebrate a relative's memory who rest in peace is with memorial custom wristbands. Customize your memorial bands to pay tribute to the life, memory, respect, and spirit of your loved one to give it true significance.
Silicone Wristbands
Waterproof and enduring silicone wristbands are available. They are available in several colors and can be personalized with names, dates, or unique messages. Silicone is an adaptable, cozy substance that endures well over time. These wristbands are a cheap and easy way to remember someone.
The wording is difficult to see from a distance, so if you want to keep the bracelet message specific to you, we advise using our swirled silicone. We suggest our color-filled bands if you want your message to be more noticeable and enduring.
Tyvek Wristbands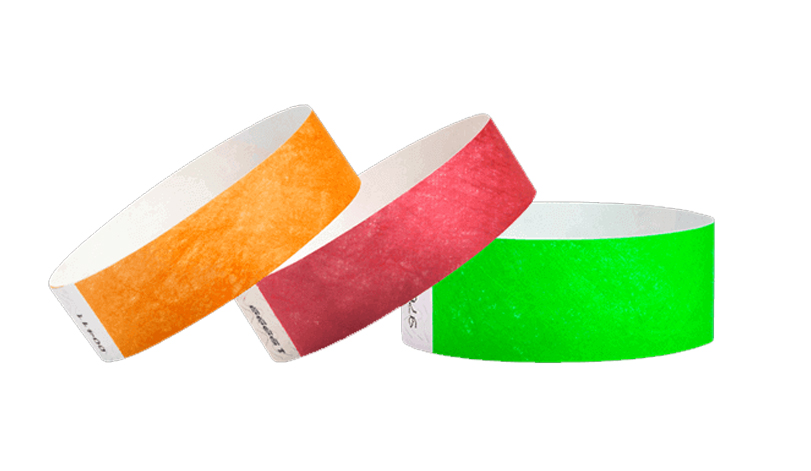 Tyvek memorial wristbands are a convenient and original way to pay tribute and remember the deceased. These bracelets are a protective, lightweight, and strong material used to create these incredible bands. This substance is excellent for offering enduring defense against hazards like chemicals, water, and abrasion. The fact that they are available in a range of colors and sizes makes it simple to choose the ideal fit for your loved one.
A name, date, free clipart, or own artwork can be added to the message to make it genuinely personalized. Additionally, Tyvek memorial wristbands can be personalized with a particular message, a poem, or common phrases in commemorating your loved one who has passed away. These wristbands are ideal to be worn during funeral services, graduations, weddings, anniversaries, and charity to raise funds.
Vinyl Wristbands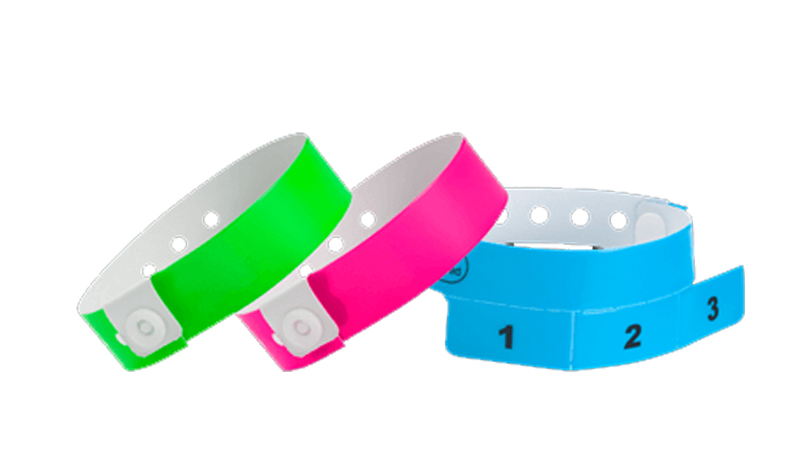 For every occasion, a vinyl memorial wristband is ideal. Vinyl memorial bands are a wonderful way to preserve a special sentiment and keep it close to your heart, whether you are honoring the lives and legacy of lost family members or friends, or marking a milestone like an award or victory. These bands are frequently requested to collect funds for funeral costs while serving as a reminder of the deceased to the family.
Vinyl bracelets for memorials are flexible bracelets composed of vinyl. The substance is incredibly resilient and able to tolerate damage. To suit a customers' preferences to wear, the wristband artwork design can be printed in color or have a different texture and comes in a free setup. The bracelets are available in a range of colors, aspects, and forms to suit every person's individual taste.
Cloth Wristbands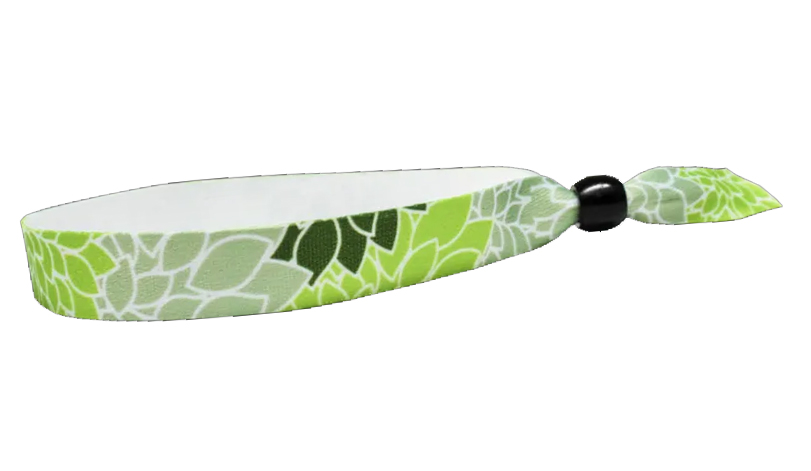 In recent years, cloth memorial bracelets have grown in popularity among friends, family, and acquaintances as a meaningful way to remember a loved one who has passed away. Wearing a cloth memorial band is considered a way of paying respect to the memory of someone who has passed away in many cultures.
A practical method to keep someone you loved near to your heart is to wear a wristband made of cloth in their tribute. It serves as a reminder that even though they aren't physically present, they are always with you. These bracelets are a fantastic way to introduce a family member to a person and start a conversation. Wearing a cloth remembrance band can help break the ice when individuals are reluctant to talk about death. You can also customize these bracelets.
Conclusion

Finally, a memorial wristband provides a wonderful method to pay tribute to a remarkable person's remembrance while simultaneously bringing attention to an important cause. These wristbands provide you the opportunity to commemorate your loved one's existence and share their story with others, whether you choose to wear wristbands sporting their favorite color or wearing wristbands supporting an organization they supported.
If someone you cherish has recently passed away, you might like to get a customize cloth memorial bracelets. These bracelets are a lovely and meaningful way to reflect the passing of someone special.
Contact Us Today
Contact us and talk to our friendly customer service representatives right away to place an order for personalized memorial bracelets or to learn more about our options and prices. We offer no minimum order requirement to our loyal customers. You can utilize our chat feature below or simply visit our website 24hourwristbands.com.