Dyenomite Team Tonal Spiral Tie-Dyed T-Shirt
SKU# BA_365SL
| Qty | 1 | 3 | 6 | 10 | 12 | 24 | 36 | 48 | 72 | 144 | 288 | 576 | 1008 | 2016 |
| --- | --- | --- | --- | --- | --- | --- | --- | --- | --- | --- | --- | --- | --- | --- |
| White | 32.49 | 27.27 | 22.74 | 17.53 | 9.32 | 9.23 | 9.15 | 9.06 | 8.98 | 8.89 | 8.81 | 8.72 | 8.64 | 8.55 |
| Color | 33.77 | 29.93 | 25.31 | 20.18 | 11.80 | 9.92 | 9.83 | 9.49 | 9.32 | 9.15 | 8.81 | 8.72 | 8.64 | 8.55 |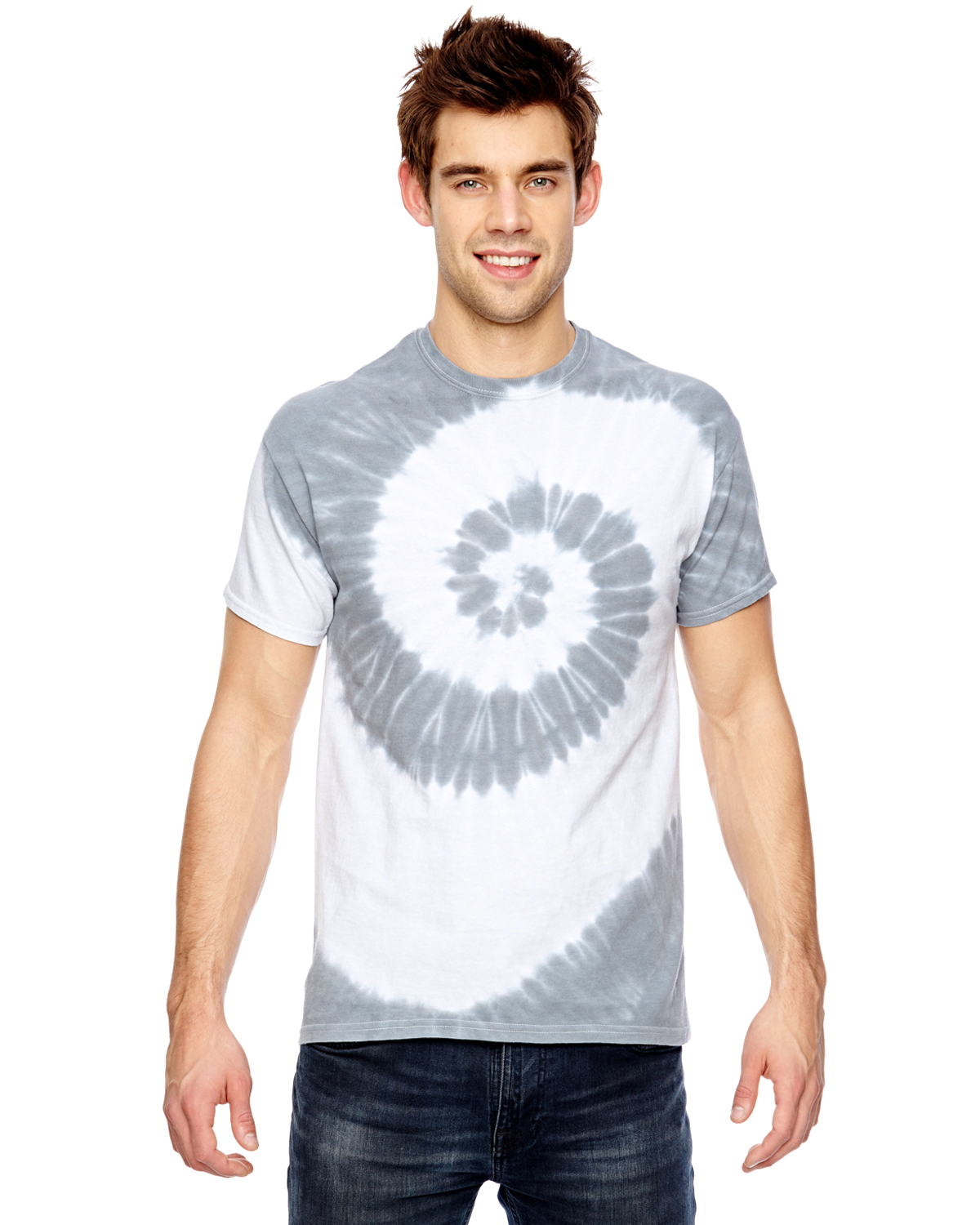 Dyenomite Team Tonal Spiral Tie-Dyed T-Shirts are constructed of 100% preshrunk cotton.
For added comfort, they have a double-needle sewn collar and bottom hem.
Wear similar tie dye tees to your next marketing campaigns, music events, or personal celebrations!
They shine out the funkiest colors and styles for everyday casual to keep your wardrobe fashion elevated!
These tees are fantastic to customize for family occasions or parties because they serve as the ideal trendy gift for your loved one to appreciate!
Country of Origin
Imported
Maximum Embroidered Stitch Count
11,000 Stitches
Print Method
Product Color:
Quantity
How would you like to order?